National cricket team: Kenya win despite travel hitch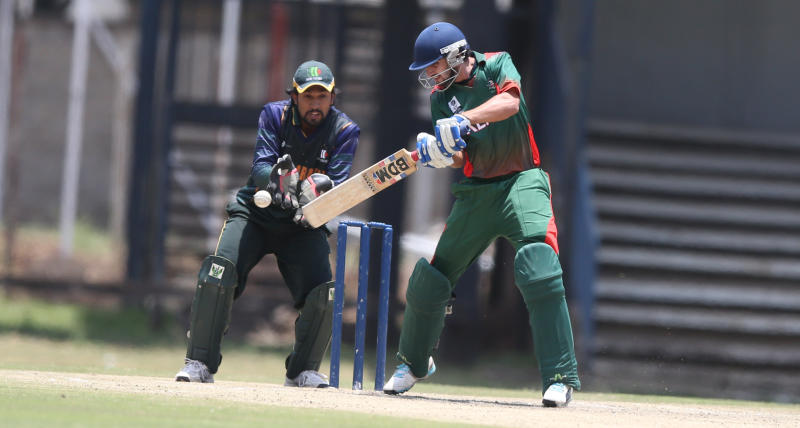 Rakep Patel scored an unbeaten 57 from 35 balls which included four fours and an equal number of sixes.
National cricket team started their Africa T20 campaign yesterday by beating Mpumalanga by eight wickets in East London, South Africa.
Kenya, who won the toss and elected to field restricted Mpumalanga to 166 for the loss of nine wickets then went ahead and reached the target with four balls to spare.
Benjamin Van Niekerk was the highest run getter for Mpumalanga with 44 runs from 25 balls while Tumi Koto made 41 runs off 30 balls and Marnus Steenkamp managed a 21-ball 30.
Van Niekerk hit four sixes and a boundary before he was run out. Koto was clean bowled by Shem Ngoche while Steenkamp also suffered a run out.
That Kenyans were charged is an understatement considering they almost failed to honour the invitational tournament due to lack of tickets but the International Cricket Council (ICC) came to their rescue.
Cricket Kenya has been facing a major crisis since Jackie Janmohammed quit in February. This was followed by the appointment of an interim committee which was mandated to run the sport.
The remaining Cricket Kenya officials are embroiled in a tug of war with the interim committee which boiled over ahead of the trip to South Africa and nearly led to its cancellation.
But yesterday, Kenyans who arrived in South Africa barely 24 hours before the start of the tournament seemed to forget their problems and showed their mettle against the Africa T20 debutants.
Rakep Patel finished with best figures of 3 for 28 from four overs with Elisha Otieno and Shem Ngoche claiming a wicket each.
Otieno bowled Glen Adams for a duck while Ngoche claimed the scalp of Koto who managed a 30-ball 41 which included five boundaries.
Patel took the wickets of Aubrey Ferreira, Mbasa Gqadushe and J Fuchs. Four of Mpumalanga's batsmen were run out.
In response, Irfan Karim, Alex Obanda, Patel and Gurdeep Singh collectively scored 170 to see Kenya through with four balls to spare.
Karim scored 52 runs from 54 balls which included two fours and a six while Obanda managed 46 runs off 26 deliveries which included four boundaries and three sixes. Patel scored an unbeaten 57 from 35 balls which included four fours and an equal number of sixes.
Karim was caught by Steenkamp off Codi Yusuf while Obanda fell to GM Ngwenyama who conceded 31 runs from his four overs.
Kenya is in Pool C with Border, Mpumalanga, Namibia and Eastern Province. Today, Kenya will face Eastern Province at Police Park, East London starting 10:30am before playing Border at Buffalo Park from 2:30pm.
While Kenya registered a win yesterday despite challenges, Uganda, the other East African nation in the tournament were not as lucky as they went down twice, in the morning and in the afternoon to Kwa-Zulu Natal and Kwa-Zulu Natal Inland.