Four top Kenyan referees appointed to officiate in Africa Zone Three Championships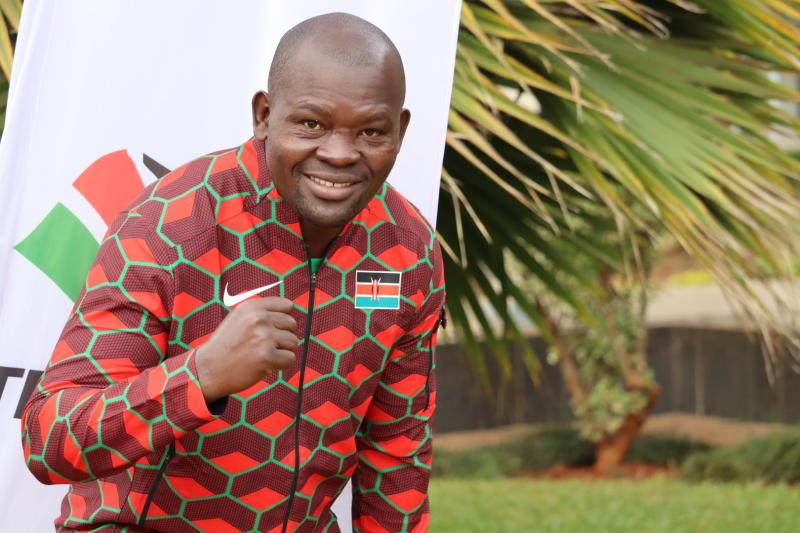 Four top Kenyan referees have been appointed to officiate in Africa Zone Three Boxing Championships that boxes-off in Kinshasa, the Democratic Republic of Congo on April 4-9.
The quartet are led by Nairobi based referees Nelson Otieno and Rebecca Wambui and will be assisted by Joseph 'OJ' Odhiambo of Nakuru and Hellen Wanjiku of Mombasa.
They will join other top referees in the continent for the weeklong continental showpiece preparing boxers for Africa Boxing Championships in Mauritius, World Women Boxing Championships in Turkey and Commonwealth Games in England in June, from May 6-21 and from July 27 to August 8 respectively.
Otieno (Nelson) who was voted the Best Referee in the Konstatin Korotkov Memorial Boxing Championships in Russia last year hopes to exemplify the same character and performance in the same tournament in the pursuit for top honours.
"We are here to replicate the similar performance as we did in Russia as we hope to see most of our boxers reach the medal bracket," Otieno told Standard Sports.
A total of 23 boxers in 13 male and 10 female boxers were scheduled to leave for Kinshasa last evening alongside the four referees.
Head Coach Musa Benjamin urged players to take their matches seriously as their performance in DRC will be put into consideration when selecting final teams for the next international tournaments.
"This time round what is important to us as coaches is to see players achieve a formidable performance as what all the boxing stakeholders require are positive results," he said.
Benjamin said they are on the way to delivering the much-required results in the race for top honours as they want to return Kenya to its original place in the global boxing championships.
"All our strategies are to return Kenya to where she belongs on the global boxing map and this will be achieved gradually," he said.
A total of 10 countries are programmed to take part in it.
They include hosts Democratic Republic of Congo, Kenya, Tanzania, Uganda, Rwanda, Burundi, Libya, Congo Brazzaville and Cameroon.
Yesterday, Boxing Federation of Kenya Secretary General David Munuhe said coaches and referees were set to meet last evening in Kinshasa to deliberate on the technicalities of the tournament before it starts this afternoon.
The participating countries were expected to have arrived by last evening ahead of the draws at the technical meeting.
"We are expected to go for this meeting that should address different technicalities that guide us on how to manage the tournament from the first to the last bout," said Munuhe.
THE FULL SQUAD.
MALE BOXERS.
Minimumweight(48kg);-Martin Maina (Kenya Police).
Flyweight (51kg);-David Karanja (Kenya Police).
Bantamweight(54kg);-Shaffi Bakari (Kenya Police).
Featherweight(57kg);-Isaac Meja and Samuel Njau (Kenya Defence Forces(KDF).
Lightweight(60kg);-Nick Okoth (KDF).
Light welterweight (63.4kg);-Victor Odhiambo (KDF),.
Welterweight(67kg);-Joseph Shigali (Kenya Police).
Light middleweight(71kg);-Boniface Mogunde(Kenya Police).
Middleweight(75kg);-Edwin Okong'o(KDF).
Light heavyweight(81kg);-James Denga(Kentrack).
Super heavyweight(Over 92kg);- Elly Ajowi(Kenya Police).
FEMALE BOXERS.
Minimumweight (45-48kg);-Christine Ongare (Kenya Police).
Flyweight(49kg);-Ann Wanjiru (Kongowea of Mombasa).
Bantamweight(54kg);- Alice Weiyego(Nairobi).
Featherweight (57kg);-Martha Amina (Nairobi).
Lightweight(60kg);- Stacy Ayoma (Nairobi Box-Girls).
Light welterweight(63.4kg);- Teresia Wanjiru (Kenya Prisons),
Welterweight(67kg);-Everlyne Akinyi (Kisumu).
Light middleweight(71kg);- Lorna Kusa (St John's Nairobi).
Middleweight(75kg);-Elizabeth Akinyi (Kentrack).
Light heavyweight(81kg);-Elizabeth Andiego (Nairobi County).
Related Topics