All must fight for their pace in the national team says deputy coach Munuhe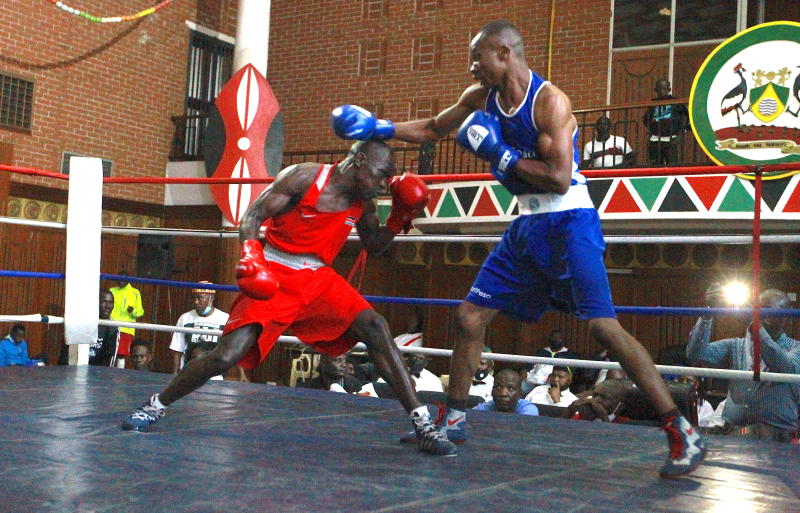 As boxers fought for their space in the national team in the first leg of Jamal Cup at Charter Hall in Nairobi last weekend, deputy head coach David Munuhe said it is not automatic for experienced boxers who participated in the World Boxing Championships to don national team colours.
Munuhe said experienced boxers will equally fight for the coveted slots with the upcoming stars in the race to select three national teams for international championships next year.
Munuhe said they are assessing many factors in selecting the three teams that will take part in Africa Boxing Championships, World Women Boxing Championships and Commonwealth Games next year.
Africa Boxing Championship will be held between January and February 2022 in Cameroon, World Women Boxing Championships in Istanbul, Turkey in March 2022 and Commonwealth Games in Birmingham, England in July 2022.
Although Munuhe said those who won their bouts in the first leg of the inaugural Jamal Cup stand a high chance in the selection process, it was not automatic they would be selected in the final squads if they lose in the second leg of the same tournament set for Kisumu from December 8-11.
"We need consistent boxers who yield results in all the crucial tournaments. Therefore, let all boxers give their best in Kisumu before we pick the final squad on merit," Munuhe told Standard Sports.
Kenya will send a full team of 13 boxers to the Africa Boxing Championships, 12 boxers to World Women Boxing Championships and a full team of 13 boxers to the Commonwealth Games.
During the first leg of the championships, league champions Kenya Police produced eight boxers who won their fights in the finals ahead of Kenya Defence Forces' four, Kentract two while Kongowea, Kenya Prisons, Kibra and Kisumu County each had one boxer.
Police winners were led by Africa Zone Three Boxing Championships super heavyweight gold medalist Elly Ajowi, Commonwealth Games flyweight bronze medalist Christine Ongare, flyweight David Karanja, national bantamweight champion Shaffi Bakari, featherweight Martin Oduor, light middleweight Boniface Mogunde, cruiserweight Humphrey 'Jakababa' Ochieng and heavyweight Joshua Wasike.
Policeman and light heavyweight George Cosby Ouma was the only experienced boxer who disappointed the 'Utumishi Kwa Wote' camp from those who featured in the World Boxing Championships in Serbia recently. He was beaten by Francis Denga of Kentract in the middleweight clash.
Team captain and 2015 Africa Boxing Championships lightweight gold medalist Nick Okoth of Kenya Defence Forces led his camp to fight for top honours by winning his bout followed by minimumweight Abednego Kyalo, light welterweight Victor Odhiambo, middleweight Edwin Okongo and nondescript Samuel Njau in the featherweight.
Kentract Boxing Club seems to be the only upcoming club giving the established giants a run for their money when she landed her two boxers in the finals who won their bouts.
They were light heavyweight Francis Denga and Olympian Elizabeth Akinyi who defeated Lorna Kusa of Nairobi in the middleweight clash.