Amateur boxers will now get cash rewards from AIBA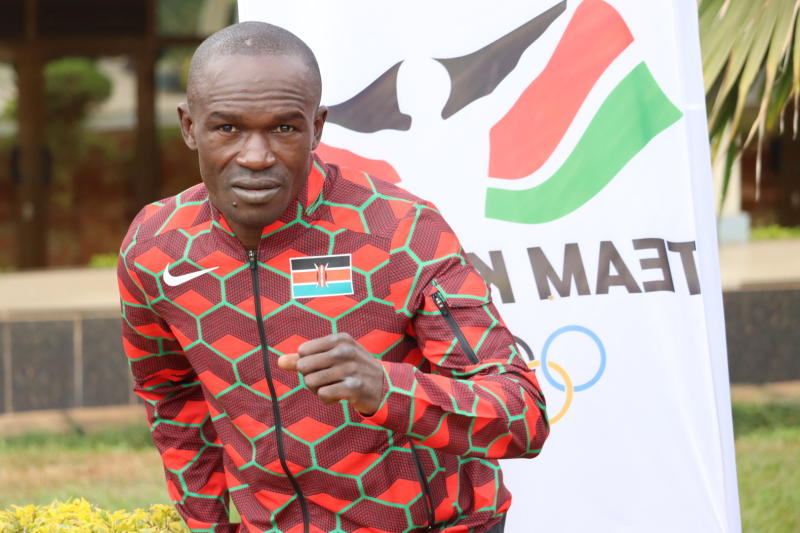 As the national boxing team heads to the World Boxing Championships, players are inspired by financial bonuses introduced by International Boxing Association (AIBA) for medal winners.
For the first time in the boxing history, amateur boxers who reach the medal bracket in the global championships will get cash awards.
Gold medalists will take home 100,000 dollars (Sh11 million), silver medalists 50,000 dollars (Sh5.5 million) and bronze medalists 25,000 dollars (Sh2.7 million).
The global championships are set for Belgrade, Serbia from October 23 to November 7.
2015 Africa Boxing Championships lightweight gold medalist Nick 'Commander' Okoth said winning the cash awards was achievable and the move by AIBA had inspired them.
"Morale is high in camp as each player is willing to do his best to reach the medal bracket. This is achievable and for now henceforth everybody for himself and God for us all," Okoth told Standard Sports.
"I'm looking for nothing short of reaching the medal bracket in the global championships. Basing on experience and exposure, chances are high I can be a medal winner," he said.
He said he was happy to be back at lightweight (60kg) from featherweight (57kg) saying the former weight category gave him easier time to manage his weight capacity.
"Fighting at featherweight was complicated as it always involved cutting weight as opposed to lightweight, which is within my reach," he said.
Head Coach Musa Benjamin said they'll send a full team of 13 Hit Squad members to the global championships.
The 13 boxers and five sparring partners have been undergoing rigorous training at AV Fitness Gymnasium in Lavington, Nairobi for the past eight weeks.
"All these players are experienced enough and capable to reach the medal bracket. Therefore any of them could win the cash awards," Benjamin said.
Africa Zone Three Boxing Championships super heavyweight gold medalist Elly Ajowi was also elated with the good news from AIBA headquarters in Switzerland.
"The AIBA resolution to award us cash awards when we reach the medal bracket has improved our morale in residential training and we are ready to do the job," he said.
Heavyweight Joshua Wasike who will be taking part in the international championships for the second time after Africa Zone Three Championships said he was equal to the task although he's still new in national assignments.
During the Africa Zone Three Championships, Wasike won a silver medal.
Experienced light middleweight boxer Boniface Mogunde was equally happy with AIBA's pronouncement.
"This is another chance to showcase our talents but at a different level and circumstances are this time different when we reach the medal bracket," said the Kenya Police boxer.
Mogunde who won a silver medal at the All African Games in Morocco in 2019 and a bronze medal at the Africa Zone Three Boxing Championships this year has since moved to light middleweight (71kg) from welterweight (69kg).
"I have no major challenge at my new weight (light middle) as opposed to the previous one(welterweight). I have already accustomed to it," he said. The team leaves on October 22.