Ongare ready to box her way to stardom during Tokyo Olympics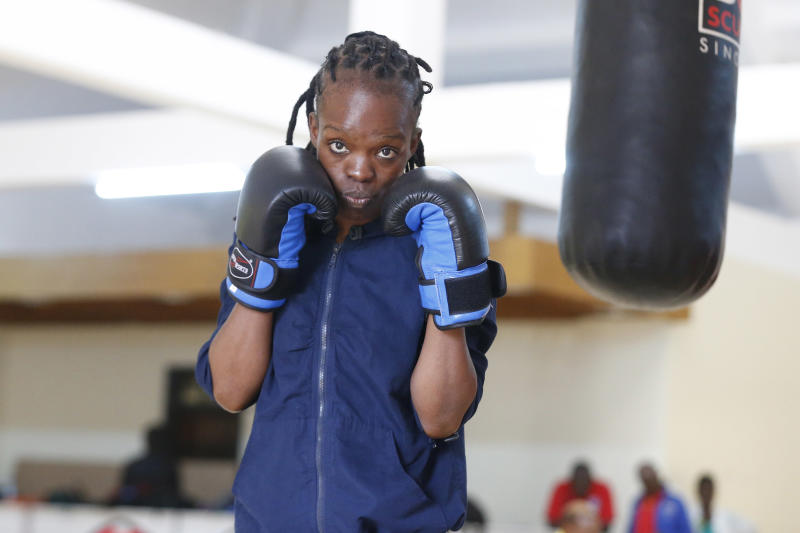 National flyweight champion Christine Ongare hopes to replicate her 2018 Commonwealth Games form in Gold Coast, Australia when she gets down to business at the 2020 Tokyo Olympics.
Her prayer is to win a medal and become the first Kenyan female boxer to bag an Olympic medal.
Ongare won a bronze medal at the 2018 Gold Coast Games. And by crisscrossing two continents for two different international championships, she has gained extensive exposure and enviable techniques that will no doubt come in handy at the Summer Games.
Ongare is determined to leave a mark in Japan and according to her, the exposure she got in the Africa Zone Three Boxing Championships in Kinshasa, Democratic Republic of Congo and Konstatin Korotkov Memorial International Boxing Championships in Russia, will come in handy.
"It has been tough in the two tournaments but I gave it my all to finish in a respectable position. That is not the end, more will come in Japan," Ongare told Standard Sports.
At the Africa Zone Three Championships, Ongare won a bronze medal but in Russia, she finished fifth in the flyweight championships.
"What mattered most in Russia was the exposure and my performance there was equally good, which gave me the confidence to approach Olympics in style and with determination. My target is to reach the medal bracket," said Ongare, 28, who has represented Kenya in different international championships.
Her first international assignment was in 2012 during the World Women Boxing Championships in China before participating in the 2014 Commonwealth Games in Scotland.
It is after taking part in the two tournaments that Ongare shaped and sharpened her form, which saw her win a bronze medal at the 2018 Gold Coast Commonwealth Games in Australia.
Her participation in different international championships has made her be a better boxer.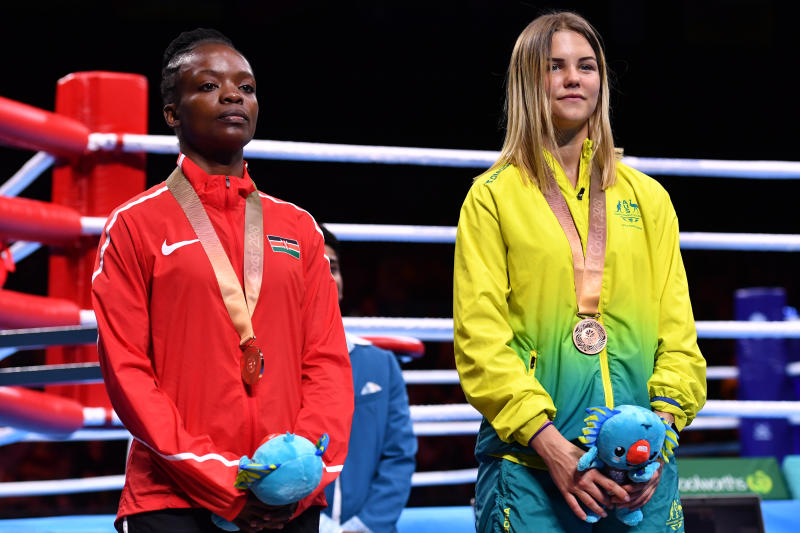 "I'm equally determined to win another medal in Japan because the Kinshasa and Russia Championships have been an eye opener in so many ways," said the national flyweight champion.
Besides facing domestic upheavals as she tries to balance her domestic chores and boxing, Ongare said she is almost reaching the pinnacle of her career following her qualification for the Olympics for the first time.
"Qualification for the Games was no mean feat, but now I'm determined to increase my medal haul and improve on my profile," she said.
While urging upcoming female boxers to take the sport seriously, she said one only needs to work smart to become a champion.
"If you work smart in life, one can make it with God," she said.