Basketball: Bungei back as Kenya Morans Preliminary Squad Named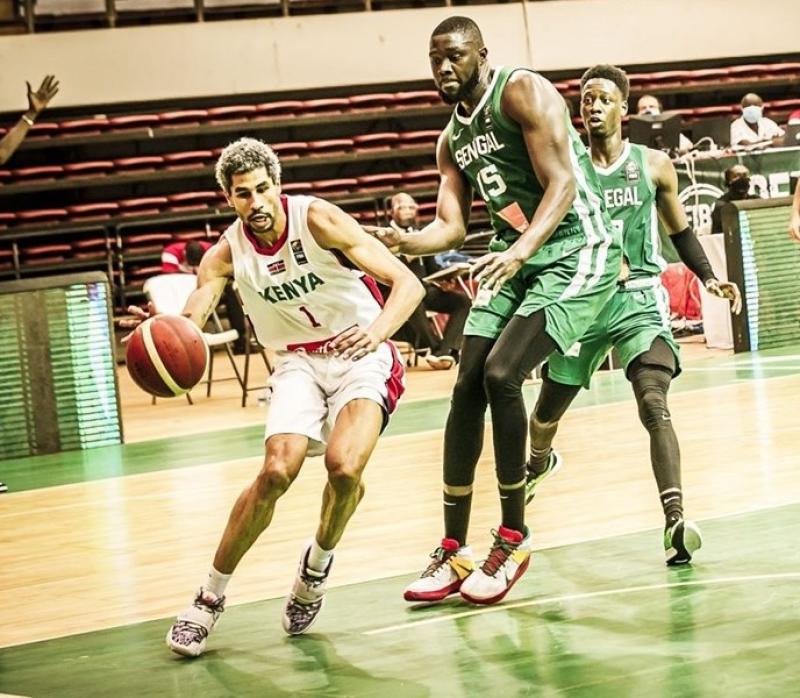 The Kenya Basketball Federation has released a list of 20 players who are expected to report to camp in preparation for the 2023 World Cup qualifiers scheduled for this February.
The team landed group D where they play Senegal, Egypt and the Democratic Republic of Congo (DRC) in the FIBA World Cup African qualifiers scheduled for February.
American-born small forward Preston Bungei, who missed the AfroBasket in Kigali is back and with other including Albert Odero from New York and Morans star Tylor Ongwae.
Some new faces in the 20-man player list are Orion Onyango from New York (USA), Tony Maina from Beijing, China and Sammy Opel (UAE).
Morans will meet the Democratic Republic of Congo on February 25, Egypt (February 26) and Senegal (February 27) in their Group D matches of the first round of the 2023 World Cup qualifiers in Dakar. Return matches are scheduled for July this year
The Morans will be under the stewardship of coach Cliff Owuor who is returning after a year's hiatus.
Owuor replaces Australian sensation Liz Mills.
The best three teams from all the four groups will advance to the second round.
Kenya Morans squad:
1. Griffin Ligare - Nairobi City Thunder
2. Victor Bosire – Ulinzi Warriors
3. Orion Onyango - USA, New York
4. Eugene Adera - EMYBA
5. Joseph Khaemba – Ulinzi Warriors
6. Eric Mutoro – Ulinzi Warriors
7. Victor Ochieng – Equity Bank
8. Preston Bungei - Melbourne, Australia
9. Faheem Juma - Equity Bank
10. Tylor Okari - Bakken Bears, Denmark
11. Albert Odero - USA, New York
12. Tony Maina - Beijing, China
13. Sammy Opel - UAE
14. Valentine Nyakinda – Ulinzi Warriors
15. Ariel Okal - Dhofar, Oman
16. Joel Awich - Azrieux, Ufaransa
17. Job Byron – KPA
18. Bush Wamukota - Patriots, Rwanda
19. Desmond Owili - Melbourne, Australia
20. Fidel Okoth - Nizwa, Oman