KPA and Equity Bank clash in Fiba final tie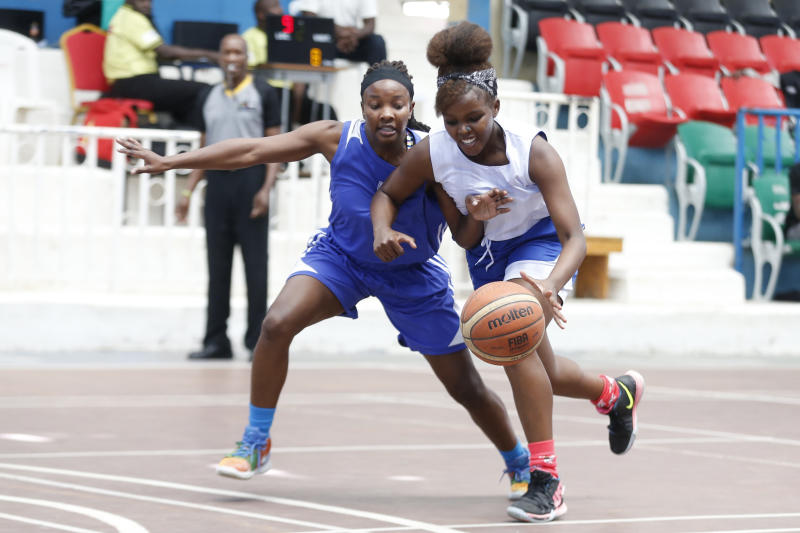 Reigning national women basketball champions Equity Bank and Kenya Ports Authority (KPA) clash in the deciding match of the Fiba Africa Zone V Club Championships today in Dar es Salaam, Tanzania.
The match starts at 7pm at the National Indoor Stadium.
The two teams have met twice this year in the local league where Equity won the first leg with a margin of five points, but KPA turned the tables when they met in the second leg in Mombasa by winning with a 30-point gap.
"We are set for the match. We know it will be a tough game but the good news is that the Cup is headed back to Kenya after we lost it in 2019 to JKL Dolphins of Uganda," said KPA coach Anthony Ojukwu.
Equity Bank's head coach David Maina is also confident of reclaiming the title they lost to the Ugandans in 2019. Equity lost in the semi-finals while KPA were beaten in the final.
"We have been having a good run in the tournament since it started last Friday and we are looking forward to recapturing the title we won in 2018," said Maina.
On Sunday, KPA registered their third straight victory after they dismissed Rwanda Energy Group (Reg) 67-57 to maintain their unbeaten record.
Victoria Reynolds was the top scorer for KPA with 20 points with Claire Lamunu and Vilma Owino contributing 13 and 10 points respectively.
Coached by Esperance Mukanza, the Rwandan side had Sandra Kantore as their top scorer with 17 points while Nyota Mugaza and Rose Macuei bagged 15 and 12 points respectively.
KPA beat The Hoops 80-36 in the opening match before stopping Don Bosco 70-21 in their second match.
In the other match, Equity showed their class as they defeated Gladiators of Burundi 45-27. Gladys Alando emerged the top scorer for the bankers with 11 points while Maithima Kananu and Hilda Ndengwa tied on seven points each.
Anny Igiraneza was the top scorer for Gladiators with 10 points while Divine Irakoze added four points.