AfroBasket: Ongwae's buzzer-beater that made Kenya smile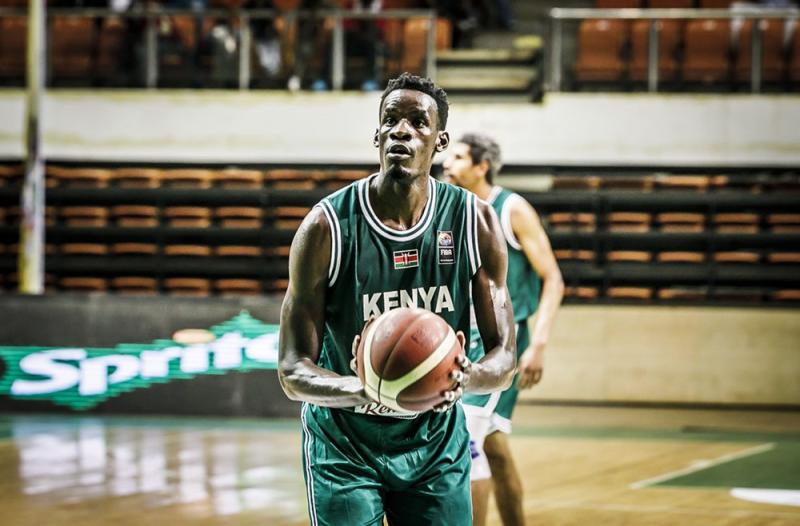 Tylor Ongwae and the current Kenya Morans are inextricably linked in the minds of all Kenyans.
It is impossible to recall those images during the AfroBasket qualifiers held in Cameroon earlier this year and not immediately think of Ongwae's dagger jump shot that sent Kenya to the AfroBasket for the first time in 28 years.
A game that had looked void of any suspense came to quite a dramatic end thanks to the genius of the small forward.
With five seconds down the clock and a slim 73-72 lead for Angola, the ball was delivered to the Ongwae, who hammered home a last gasp shot.
His effort was enough to grant Kenya a 74-73 win and qualify for their fourth AfroBasket.
The genesis of the game wasn't foretelling of such a remarkable conclusion. Eleven-time AfroBasket winners Angola had started the game on a high, closing the first quarter with a 22-9 lead and concluding the second quarter with a 39-28 advantage.
His two most memorable heroics in the campaign remains draining two late daggers.
One against Angola in the 74-73 stunner in Cameroon and another during the inaugural FIBA AfroCan show in Bamako, Mali in 2018, where Kenya went on to make their first-ever podium finish bagging a silver medal.
Ongwae, who plies his trade in Denmark for Bakken Bears, previously helped the Morans to the Africa Zone Five title, taking the MVP title, as well as the final of the FIBA AfroCan for the first time, where he was named in the dream team.
Morans captain Griffins Ligare in a past interview hailed the 'unique' talent of Ongwae who he said is already an inspiration to the young upcoming players.
"He has great talent and belief that is mostly witnessed among the elite players playing in the NBA," said Ligare.