Champs Ulinzi Warriors win as walkovers water down KBF return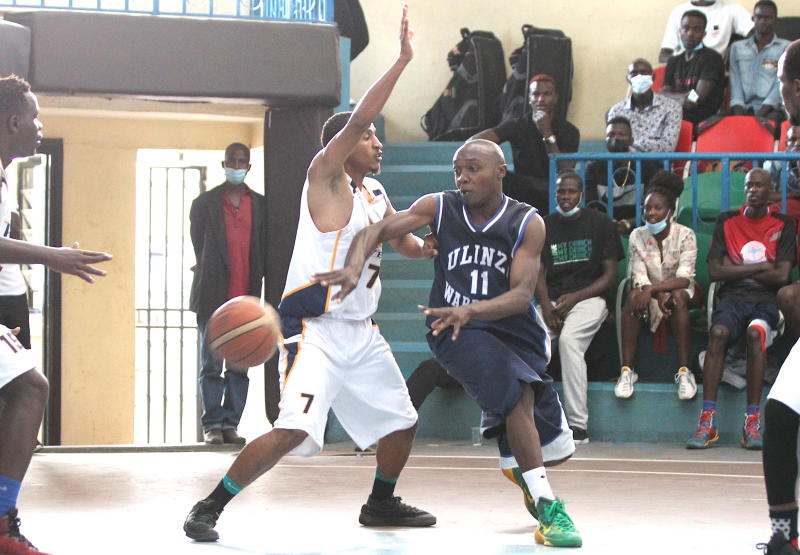 Defending Kenya Basketball Federation (KBF) Men's Premier League champions Ulinzi Warriors returned to winning ways after thrashing hosts University of Nairobi's Terrorists 71-47 as the local league resumed at the University of Nairobi over the weekend.
The league returned after three months out after it was forced to take a break due to Covid-19 pandemic in March.
Ulinzi, coming back from a shocking 61-59 loss to Lakeside in March, easily saw off Terror as they led 30-20 at half-time.
The eight-time champions who had two wins already against Blades (72-66) and Umoja (67-49) closed out the match with a 21-9 score in the third quarter and 20-18 in the fourth quarter.
Forward Antonio Bwire scored 13 points, while Wafula and Washika each managed 10 points for Ulinzi Warriors.
Blades would however recover from the loss to defeat fellow students Kenyatta University Pirates 68-55.
In the women's Premier League, Zetech University earned a 45-25 victory over Africa Nazarene University.
ANU women's team also recovered to defeat match favorites Kenyatta University Oryx 50-47 in their second match.
In the other match, Jomo Kenyatta University of Agriculture and Technology had to battle from behind to beat Safe Spaces 42-39.
On the downside, several clubs gave walkovers during the weekend with the biggest surprise being Equity Banks who failed to show up against Kenyatta University Pirates.
Other teams that gave out walkovers included Eagle Wings and Storms in the ladies' premier league.