Why Morans new star Bungei choose basketball over athletics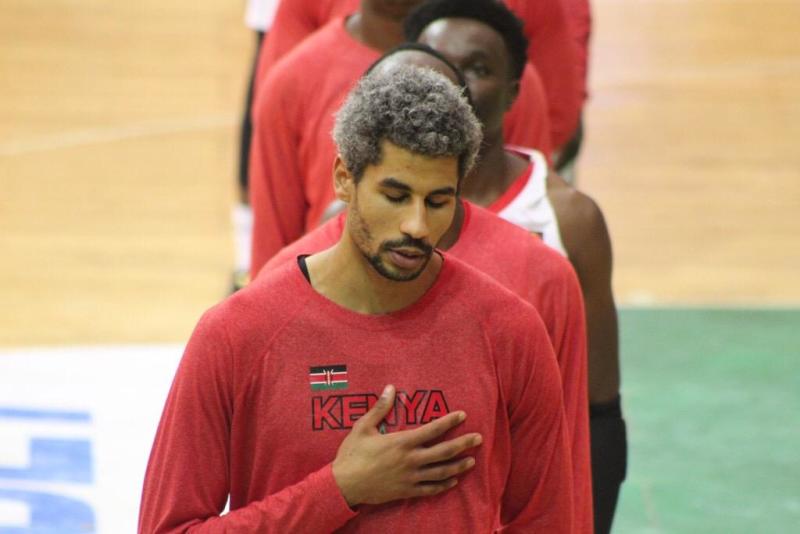 Preston Kiprono Bungei is a true Moran.
The American-Kenyan basketball star debuted for Kenya at the Afrobasket Qualifiers played in Cameroon earlier this year in February.
Bungei was among the 12 players that helped Kenya Morans, the national men's basketball team, qualify for the 2021 Afrobasket tournament for the first time in 28 years.
Currently playing for Randers Cimbria Basketball in BasketLigaen, the top league in Denmark, Bungei's is eyeing to win the Danish Cup after helping his team reach the semifinals playoffs of the cup championship where they will face Horsens on Thursday.
The Standard Sports caught up with the Bungei from his base in Denmark through a phone interview where the basketballer whose roots run deep into the Kalenjin athletic regime narrated his story as follows in a question and answer session:
1. When and where were you born?
Albuquerque, New Mexico USA. 23-02-1995
2. Where did you grow up?
I was born and raised in Albuquerque, New Mexico. I've lived there my whole life until I left for university.
3. How many siblings are you in the family?
I'm the only child from my mother and father's marriage. I have two sisters from my mom's second marriage. Their names are Grace and Carly. Grace is 16 and Carly is 14.
4. Did your parents play any sport? If yes, which ones and to what level did they reach
Both my parents ran cross-country and track. They both attended Lubbock Christian University in Texas on running scholarships, which is where they met. My father was a 4-time individual national champion, and in turn, lead his team to 4 national championships as well. My father turned professional after graduating from LCU and had a career spanning 10 years from 1995-2005. He most notably finished in 2nd place in his first-ever marathon at the LA Marathon in 1999 finishing in a time of 2:10:43.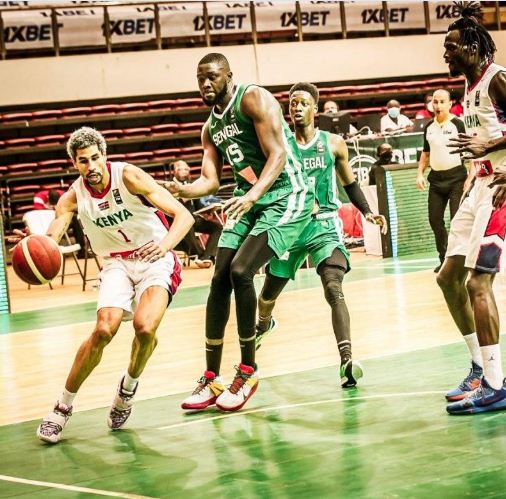 5. Which sport did you play growing up?
I ran cross-country (but not track, I quit running track after 8th grade) up until 11th grade. I also played basketball all 4 years and stopped running cross-country after 11th grade to focus on basketball for my last year of high school.
6. When did you start playing Basketball?
I began playing basketball when I was 5 years old.
7. Why did you choose Basketball despite other sports? What made you decide to play Basketball?
My mother started me in basketball when I was 5 because most of my family on my mom's side were basketball players. My grandfather, Phillip Harmon, played for Kansas University in the 1960's. My aunt and uncle also played basketball growing up and in high school. When I was about 2 or 3 my mom got me a plastic hoop for Christmas and she said I would just stand there and shoot on it all day long. So she signed me up as soon as I was old enough to start playing in the local youth team.
8. After high school, how did you progress with Basketball?
After high school, I attended Trinidad State Junior College, in Trinidad Colorado from 2013-2015. Junior Colleges, are two-year schools so while there I was on a basketball scholarship and earned my associates degree. After that, I earned a scholarship to Norfolk State University (NCAA Division 1) in Norfolk Virginia. I played my first season there 2015-2016, but in the fall of my senior season (2016-2017) I injured my elbow which required surgery and I had to miss the whole season. I came back and played my redshirt senior season in 2017-2018.
9. During your early stages of playing Basketball, who mentored and trained you?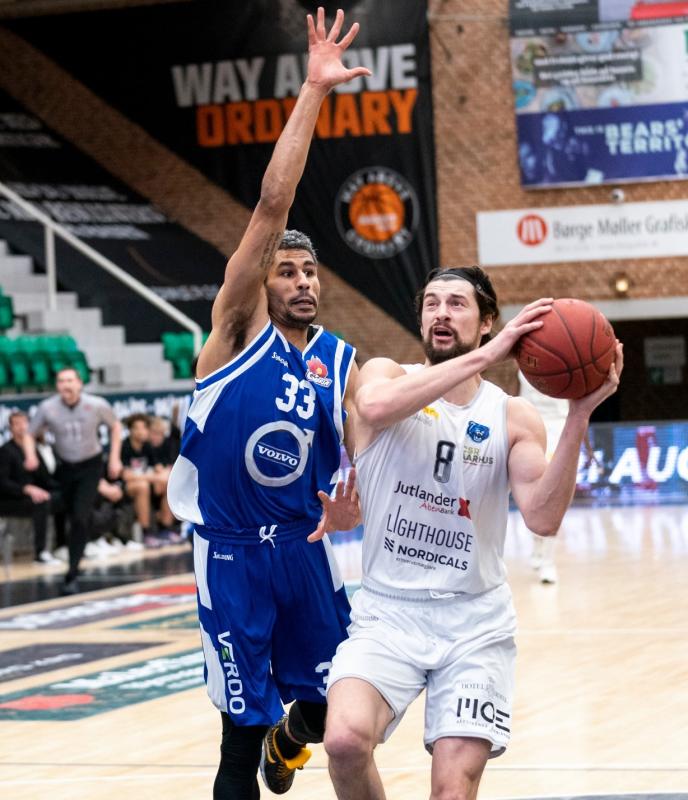 Growing up, I learned the fundamentals from the various teams that I played on. The coaches would teach you the basics of passing, dribbling, shooting, etc. I would also go outside and shoot on my hoop in the drive way and practice different moves that I would see NBA players doing when I would watch the games. I learned more technical skills in high school. My coaches did a good job of teaching the principles of having proper foot work, using both hands, dribbling with your eyes up, reading screens, etc. My mentor and the person I looked up to is Jorel Johnson. He and his family are close friends as we attend the same church. Our families have known each other since before I was born. Jorel is 4 years older than me and I've always looked up to him as an older brother. He was a very good basketball player himself, so he would always help me practice and teach me things about how to be a successful player. I without a doubt wouldn't be where I am today if it wasn't for him.
10. How many titles have you won? Kindly state each title, the year won and the club
Regrettably, I haven't won any titles during my career yet. We fell short of a state championship while I was in high school and in college we finished second and third in our conference respectively while I was playing at Norfolk State University.
11. Kindly list some of your personal achievements
Croatia Prva Liga player of the week 4 times. 2018-2019
League Leader in blocks Croatia Prva Liga 2018-2019
Bosnia and Herzegovina player of the week 1 time. 2019-2020
League Leader in rebounds for Bosnia and Herzegovina league 2019-2020
Defensive Player of the Year for Bosnia and Herzegovina league 2019-2020
3rd Team All-League Bosnia and Herzegovina 2019-2020
12. What is the most memorable moment in your playing career?
Honestly, representing Kenya and upsetting Angola has been the most memorable moment in my career to date. To be able to be a part of history and help guide the country back to Afrobasket for the first time in nearly 30 years, there's nothing else in a career that can top that feeling currently.
13. What are some of your experiences playing basketball? Lessons learnt?
There are many parallels in basketball, or any sport, and life. Sports are a powerful tool which can help to teach valuable life lessons in a way that most other things can't. For me personally, I've learned from basketball about determination, sacrifice, and battling through adversity. I was ranked as the 17th best player in my senior class in the state of New Mexico, which isn't known for producing high level basketball talent. Hardly anyone thought that I was good enough to play in college, and I used that to motivate me to work that much harder and prove them wrong. I only had one scholarship offer after I finished high school which is how I ended up at Trinidad State Junior College (TSJC). After my two years at TSJC, I only had one scholarship offer which was to Norfolk State University (NSU). I was always determined to do what it took to play NCAA Division 1 basketball and God blessed me with that opportunity. I also learned that you have to be willing to sacrifice certain things to achieve your dreams. For me, I had to sacrifice time spent hanging out with my friends. While they were out partying and having fun, I was at the gym working on my craft and getting better. I had to really narrow down my circle of friends and prioritize my time with the ones who had the same mindset as me. As far as adversity goes, I had to have a major operation that required 7 months of physical therapy. Initially, I was having to go 2 times a day 5 days a week so that I could regain the range of motion in my elbow, otherwise, it would've been permanently locked up and not straight. Mentally, going through the recovery process is very hard. I couldn't use my dominant arm for everyday tasks and I didn't know how my shot would be once I finished the rehab process. It's also difficult sitting on the sidelines the whole season and watching your team take the floor every night without you. I had to fight through the physical and mental pain of that injury and rehab process to get back to being the player that I knew I could be. These are all lessons and experiences that you aren't able to get from a lot of other sources.
14. What are your goals for the next five years?
My main goals for the next five years are to begin playing the Australian NBL (top league in Australia), purchase a house, and start a family with my wife.
15. What do you want to achieve this year?
This year my main focus is on Afrobasket and doing everything I can to help us have a good showing and surprise a lot of people with our performance there. I also am focused on our World Cup Qualifiers and helping Kenya qualify for its first ever World Cup.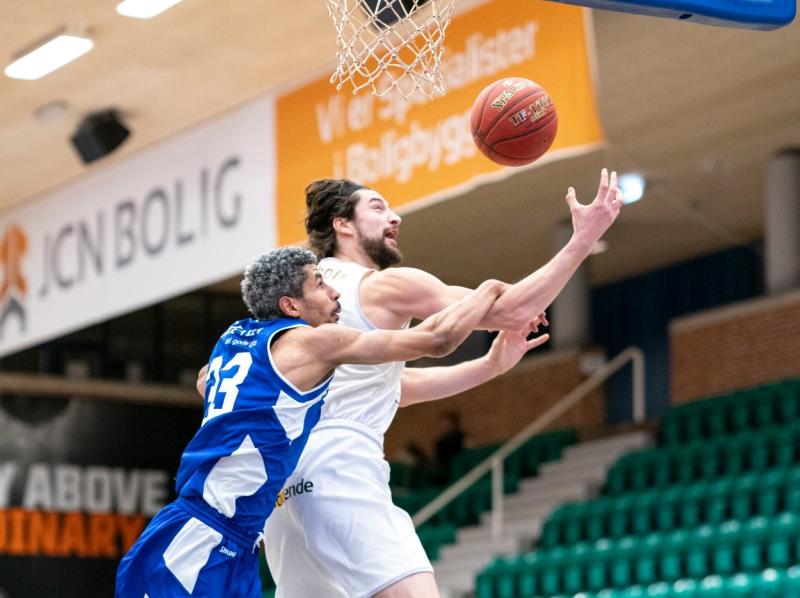 16. What are your plans with basketball?
As I stated early my main plan is to play in the Australian NBL and have success there. Playing in the NBL will allow me to be with my wife for the majority of the year, rather than being separated for 8-9 months while I'm in Europe playing.
17. Off the court, what do you do If not playing?
Off the court, I enjoy travelling and exploring new places. I'm pretty simple though and just like to relax and hang out with friends and family when I do have time off.
18. Tell me about your league in Denmark
I currently play in Basket Ligaen, which is the top league in Denmark. The league is split into two categories, Pro A (which mine and Tylor's team compete in) and Pro B. The league consists of 10 teams of which the top 8 qualify for playoffs. My team doesn't compete in any international competitions and only plays games against the teams in Basket Ligaen.
19. Which Kenyan player was your role model when growing up?
Since I grew up in the States, I didn't know of any Kenyan basketball players. My favourite player growing up and of all time was Kobe Bryant, so he is the one that I looked up to.
20. What advice do you give upcoming players who want to make it outside the country?
To be honest, I don't think that I can offer much advice in that regards because I don't personally know the struggles that young players face when trying to make it out of Kenya to play basketball. I do know, however, that if you are seriously committed and put in the work then you will give yourself a shot. I would recommend though, going on YouTube and studying various players and watching how they move without the ball, how their footwork is, how they read the game, etc. There's so much free information out there these days that can help any player.
21. Which club did you first play for professionally
I first played for KK Jazine Arbanasi located in Zadar Croatia. The club competes in the PRVA Liga (Croatian 2nd league).
22. Kindly in detail if possible, tell me about your basketball journey in USA, Europe. (now Denmark).
I already touched on my playing experience in the USA (Cibola high school, TSJC, and NSU) so I'll speak about Europe. My first professional season I played for KK Jazine Arbanasi located in Zadar Croatia for the 2018-2019 season. The club competes in the PRVA Liga (Croatian 2nd league). For the season I averaged, 17.1 points per game, 10.5 rebounds, 2.3 steals, and 1.9 blocks. I was voted to honourable mention all-league for that season. The next season I moved to HKK Capljina located in Capljina, Bosnia and Herzegovina. The club competes in the Division 1 which is the top league in Bosnia and Herzegovina. I averaged 13.6 points per game, and 10.2 rebounds per game which was the highest average in the league. I was voted 3rd team all-league and defensive player of the year. And now I'm in my 3rd season and playing in Randers Denmark for the club Randers Cimbria.
23. Your debut with Kenya Morans saw you make history by qualifying for the Afrobasket. Tell me how you felt. Will Kenyans see more of you during international matches?
There are honestly no words to describe the feeling. Tylor hitting the game-winning shot and us qualifying with that win is a memory that I'll carry with me forever. Tylor and I had been speaking about the tournament extensively and preparing for it months in advance. For everything we talked about to come to fruition and happen was truly a blessing and credit to this group of guys who started this journey 2-3 years ago, when nobody knew or cared about who the Morans were. And yes I plan to continue playing for the Morans moving forward for as long as they'll have me and want me on board.
24. Kenya got a glimpse of what you can do in the three matches played in Cameroon. What should Kenyan basketball fans expect from you?
I view myself as a well-rounded basketball player and someone who can do everything on the court. I'm not necessarily going to go out and give you 20-30 points every night, but I'm going to contribute on both ends of the court. They can expect the same things that they saw from me in the qualifiers. I'm going to play lock down defense, rebound the ball, be a playmaker, and score the ball as well.
25. Afrobasket is around the corner. What should be expected from you as a player ahead of your second cap with the Morans.
I just want to be a leader on this team and use my experience to help carry us through when we are playing these high level teams. I'm happy to be the glue guy that holds us together and contribute where I'm needed.
26. What do you love about Kenya?
First and foremost, Kenya is a part of my heritage. It's my father's country, where he was born and raised. All of his side of the family still live in Kapsabet and run the family tea farm that we have there. I also love the people and the work ethic that they have. Kenyans work harder and more determined than any other group of people that I've met. The country itself is beautiful and there are so many amazing sites to visit. You have the coast in Mombasa, Maasai Mara, and the beautiful country side in places like Kapsabet. Even though I grew up in the States, Kenya feels like my second home when I'm there.
27. Currently Which club do you play for. What's the position of the club currently in the league? How many points do you average per game in that league?
I'm currently playing for Randers Cimbria and we are in 3rd place in the league. Before leaving for Cameroon I was averaging 14 points and 10 rebounds, but I've had an injury that's been slowing me down a little bit since returning so I've been playing fewer minutes as I work my way back from that.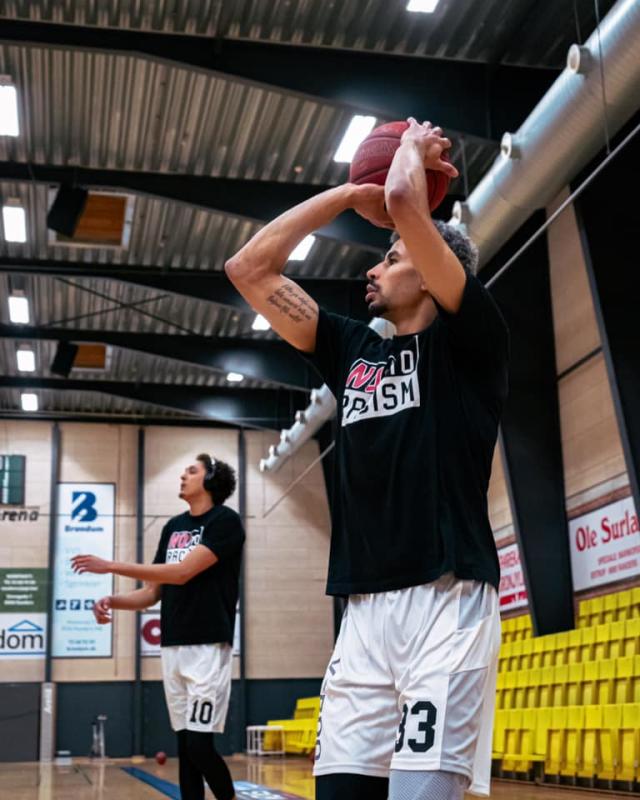 28. Tell me something that is unique about you. What makes you a different player compared to other players.
The focus of today's game is on the offensive side of the ball. It's always about how many points are you averaging, how many 3s you're making etc. Not many people take pride or focus on the defensive side of the ball like they used to. I believe that's what makes me different as a player. I take pride in guarding the opposing teams' best player and making it as tough as possible for him. I also feel that I'm highly adaptable and able to shift to whatever role is required of me depending on the situation or team.
29. You have roots associated with the Kalenjins who are globally known for ATHLETICS. Why did you choose basketball rather than follow in the footsteps of your dad who was a great runner?
I chose basketball because I didn't have the same passion for running that I did with basketball. I had more fun playing basketball and as I continued to grow taller and more skilled in basketball I figured I had a better chance to earn a scholarship by playing basketball.