Just who is Liz Mills, Kenya Morans' first-ever female coach?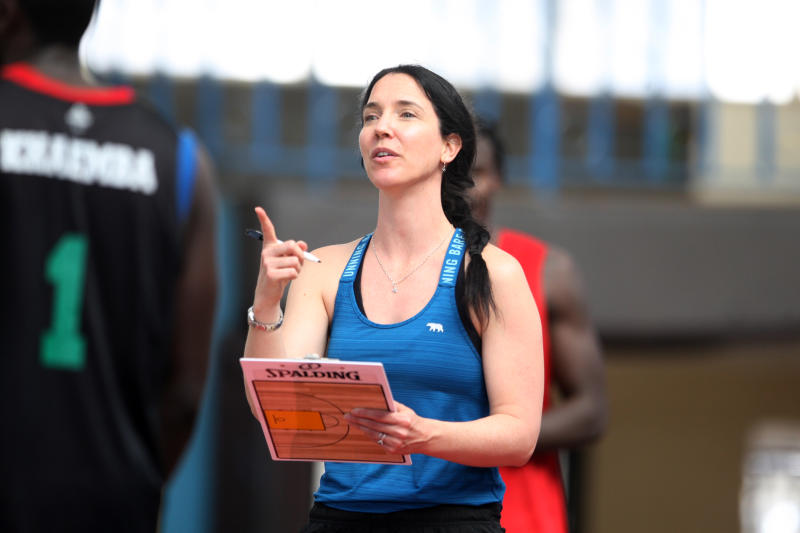 Deep in the middle of towering basketball players, a female voice barks out instructions: "Keep moving, release the ball."
Amid the screeching of rubber soles on the polyurethan court, a female figure emerges.
Liz Mills, the new Australian basketball coach oozes energy, drive and tact inside Nyayo Stadium gymnasium.
The players rhythmically go through the paces with sweat dripping down their brows.
The Kenyan men's basketball team is preparing for the qualifiers to the Africa Championships that begin today in Younde, Cameroon.
It has been 27 years since Kenya participated at the continental level. So perhaps, Mills is what the doctor recommended for the underachieving national team.
It is no doubt an enormous task.
Yet, where men coaches have previously come short with the Morans, Mills believes she will break the near three decades jinx and place Kenya on the table of Africa elite basketball nations.
Should Kenya make it to the Africa championships, Mills will earn her place in continental basketball history as the first woman to steer a men's team to the championships.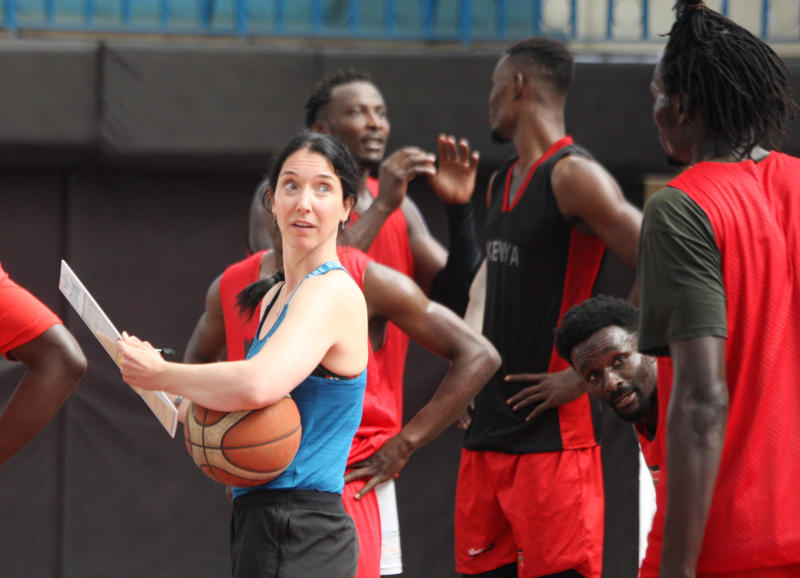 Between her and this place in the hall of fame stands Senegal, who the Morans take on today in their first match of the qualifiers in Cameroon.
They then take on Angola before meeting Mozambique in the last group B fixture.
One win in the three games will see Kenya make it to the continental championships for the first time since 1994.
"It will be special not only for me and for the team if we qualify to the continental championships, but it will also be a big plus for aspiring women basketball coaches in Africa and beyond," said Mills in an interview.
Basketball coaching in Africa remains dominated by men. Even most women teams are coached by men.
It was only last year that Natosha Cummings-Price made history by becoming the first female head coach at the helm of a senior national team in Africa women's basketball.
The American led Cameroon to a 10th-place finish in the 12-team Fiba Women's AfroBasket in Dakar.
A number of women have coached their countries' youth national teams, but that's where their coaching ambition ends.
But Mills is committed to breaking that yoke.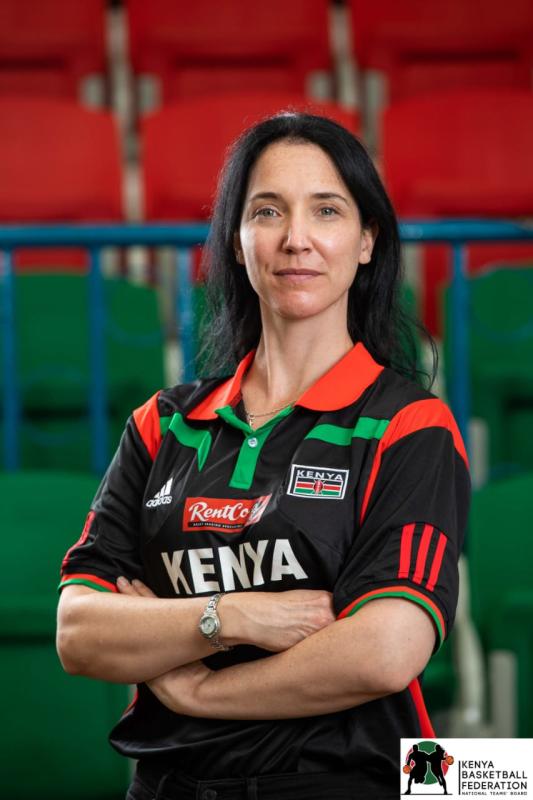 She already has her place in history. After serving as an assistant coach at Patriots in Rwanda last year, she was last month appointed head coach of the Morans, the only woman head coach of a men's team.
In a country where women are still fighting to get a slice in leadership positions, just being considered to coach the Kenya team is a huge bonus for her and many other women in sports.
And she says it is not just because she is foreign. "There are now so many foreign coaches in Africa, that being white does not necessarily matter. Being a woman can be an issue. I think that is what is really remarkable about the teams that have hired me, is their willingness to see past my gender and assess me based on my ability as a coach. My resume speaks for itself," she said.
Mills has immersed herself heavily in analytics and film breakdown – something which is virtually non-existent in Africa and this makes her stand ahead of even some male basketball coaches in the continent.
What was her first experience on day one working with the Morans?
"Of course the players were looking at me and wondering who the hell this is. At least I had previously met some of the players but you just know how men react when told a woman is in charge, and especially in sport," she says
But she is happy the players have been complimenting her efforts by working hard in training and are very eager to learn.
"I'm happy to work with the Morans. I was very impressed with my first practice with the team. They executed some new plays well, and trained with intensity," she said.
Coaching the Morans is not her first association with Kenyan basketball. She was previously in Nairobi in 2015 when she engaged in coaching programmes as well as working with the university league.
"There is marked improvement since I was last here and I think the basketball federation is doing well especially in empowering its coaches."
Mills' knowledge of African basketball is great as she has been in the continent since 2011.
Her association with African basketball began after she graduated with a degree in Sports Science and Sports Management in 2008.
What started as volunteer work in Zambia started a love affair with Africa that has now brought her to Kenya.
She returned to the country in 2011 and attended the opening tournament of the men's national Super League.
"Zambia is where it all started for me. I have to give (Heroes Play United) credit as they were open to having a random Australian approach them to run a training session. The first session was only supposed to be an hour, but they encouraged me to stay and then come back for the next session which turned into working with them for the rest of the season."
Mills would go on to lead Heroes Play United to the national championship, one of her proudest accomplishments she cherishes deeply. She later led another Zambian club, Matero Magic, to a national championship soon after.
She got a chance to work as the assistant coach of Cameroon before she moved to Rwanda as the assistant coach for the Patriots Basketball Club.
"I have had a great sojourn in Africa. I want to leave an indelible mark with this Kenya team," adding that she says she wants her success with the Kenya team to inspire more women to take up basketball coaching.
"It is possible," she says.