Athletics legend Japheth Kimutai nurses big goals years after retirement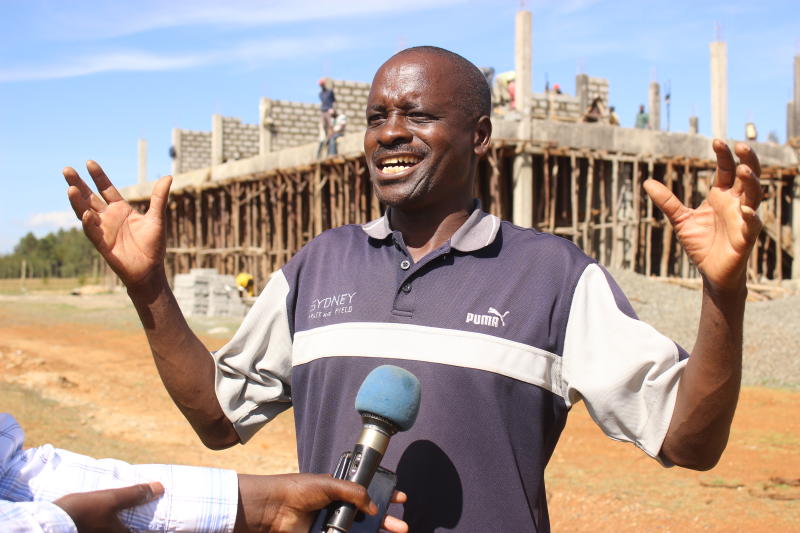 Former 800m commonwealth champion Japheth Kimutai lives a life of coincidences. The retired athlete ran his last race in 2003, but he is nursing a big ambition.
Born in Lelmokwo village, Nandi County in 1978, the former African champion harboured a dream of becoming an athlete, but lacked support to actualise it.
The middle distance athlete later made breakthroughs in the sport before retiring. He is now pursuing another dream – a dream he says is bigger than the childhood one.
He is setting up a multi-million modern high altitude training camp in Kaptagat, one of Kenya's popular athletics training destinations. He calls it "giving back to society."
It is a warm afternoon in Cheptigit within Kaptagat where his dream project – Complete Sports Athletics Training Camp is taking shape. The place is a hive of activity and a visitor would think a hands-on Kimutai is one of the construction workers.
Kimutai ran 800m from the early 1990s to early 2000s, representing Kenya in several athletics competitions globally before retiring to focus on his agricultural ventures in Kapseret, Uasin Gishu County.
After his last race in 2003, he went mute until three months ago when he bounced back, converting a five-acre land in Kaptagat, Uasin Gishu County into the proposed state-of-the-art training camp that will host local and international athletes.
But the ambitious dream rekindles an almost forgotten story of a retired athlete whose career started off in an intriguing way in the early 1990s.
He says from his poor background in Lelmokwo Village, he rose to stardom through the support from people he had never seen. It was just by sheer luck.
And that informed his desire to help talented athletes who can't access modern training facilities through the establishment of a residential camp.
His Lelmokwo Village has produced veteran athletes such as William Koech, a former 10,000m African champion, who represented Kenya at the Barcelona Olympics in 1992 and Julius Chepkwony, who competed in 4x400m at the 2000 Sydney Olympics.
Three coincidences conspired to make an unassuming Kimutai an accomplished athlete.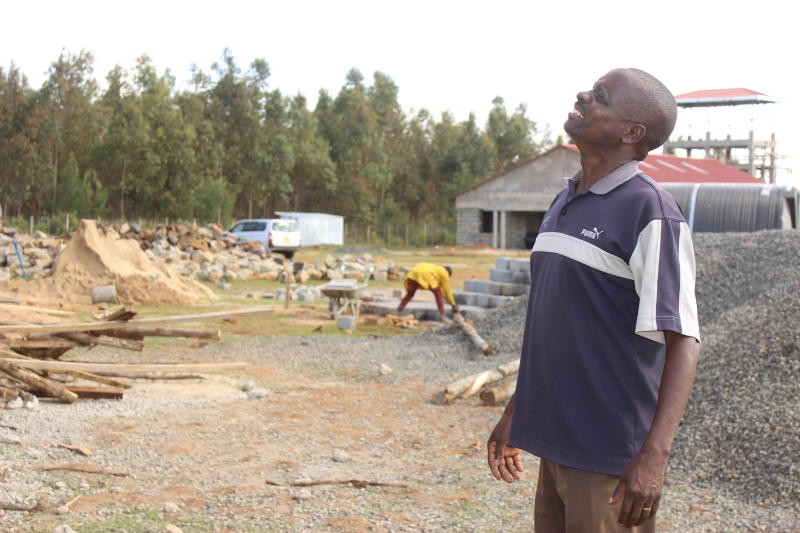 The first one was when he found his father working as a security guard at Lelmokwo Secondary where he had joined Form One in 1994.
Kimutai recalls how he made his father Cheriny Seurei lose the school security guard job in Lelmokwo after he fled the institution a week into his admission.
"When I completed Lelmokwo Primary School, I got admission letters to join several schools but I couldn't go to any because my parents were unable to raise my school fees," said Kimutai.
"I decided to join the nearby Lelmokwo Secondary School where I only studied for one week. I arrived at the school and discovered that my father was the watchman there. I later came to know that he'd employed by the school so that his salary is converted into my school fees.
"I felt bad that my father was the one opening the gate for me every time and a week into my studies", I decided to run away and went to St Patrick's High School in Iten, to seek a Form One slot,"recalls Kimutai.
Secondly, he says upon arrival at St Patrick's High School, he was surprised to find his name on the list of student athletes that had been identified by renowned coach, Brother Colm O'Connell during primary school competitions.
"I found my name there and I was admitted without paying a single cent. Everything had been arranged for me to study and compete for the school and that's how I luckily got my high school scholarship. At Lelmokwo, my father was sacked because I had moved to a different school, yet he had been employed to pay for my fees. His salary was deducted to pay for the meals I had taken for my one-week stay," he says.
He said the travel to St Patrick's opened doors that ushered him into his athletics career.
He never expected that he would be an athlete but there were people who spotted his talent and offered to nurture it.
"People saw something unique in me those years when I was in primary school," he said.
He thanks Brother Colm O'Connell and his manager James Templeton, adding that they shaped his athletics career.
"I never knew Bro Colm. He knew me before I set foot in St Patrick's. He was looking for me when I was looking for a place at St Patrick's High School in pursuit of education. Surprisingly, I found my name there (in the list of student athlete scholarships programme) and I was welcomed," he recalled.
At the 1996 World Junior championships in Australia, he met James Templeton who was the liaison officer of the Kenyan team, another coincidence.
Templeton was not a manager then, but, Kimutai says, he took care of him and other athletes well during the global games, and later asked him to become his manager.
Kimutai says with support from friends he met in Europe when he was active in athletics, and with proceeds from his dairy and poultry farm in Kapseret, he embarked on a mission to nurture talent through establishment of a modern training camp.
"After my retirement, I thought of what I would do for the society. I also thought about going to the farm and staying there. But I felt I should be involved more in athletics," he said.