Athletes speak out on fame, money and depression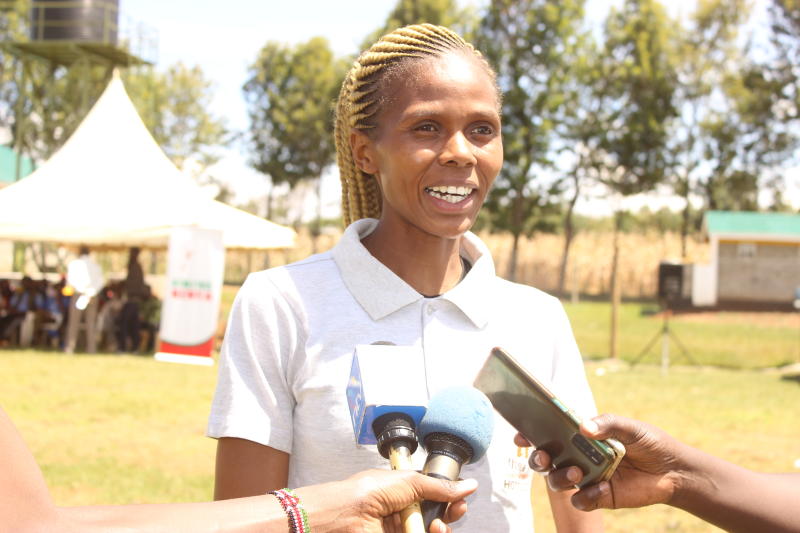 With no one to turn to when in need of professional help, being conned by unscrupulous agents, increased cases of insecurity, and lack of financial guidance, some of Kenya's athletes have been to hell and back.
The athletes spoke during a consultative forum organised by Athletics Kenya to gather information on the challenges sportsmen and women are facing.
Yesterday, the forums, which started earlier this month, moved to the most populous training bases in the country.
The team led by a section of the federation's officials, met athletes from Kaptagat where a huge number of elite and budding athletes have been training for years. More than 500 athletes turned up for the event.
During the discussions that lasted more than six hours, male and female athletes as well as their coaches held separate meetings where they raised issues affecting them.
Chicago marathon winner Lawrence Cherono and Janet Ruguru, who finished fifth in this year's Paris marathon, were among the large number of athletes who attended the open forum.
Today, the consultative forums head to Iten where more than 3,000 athletes train every day.
The meetings followed the agonising deaths of two athletes; Agnes Tirop, who was found dead in her house in Iten and Edith Muthoni who was allegedly killed in Kirinyaga County.
The two deaths brought to fore the challenges that young athletes face in their marriages and relationships.
Cherono, who finished fourth at the Tokyo Olympics marathon, attributed athletes' troubles to fame and money.
He also took issue with some coaches, who he accused of preying on athletes' earnings and are often reluctant to train junior athletes who are still in school.
"Athletes should be given adequate guidance before they start earning from the sport. Male athletes start running away from their families and go after other women when the money comes. They end up wasting their hard-earned income on people who were not present in their lives when they were struggling," Cherono said.
Cherono also asked AK to establish offices near training camps for swift resolution of problems reported by athletes.
Ruguru expressed concern over over the security of female athletes, recalling an incident where unknown people attempted to rape an athlete while she was training in Katagat Forest last month.
"The private sessions are giving us room to open up on the real issues the athletes are facing. We are getting to learn how to deal with some of the issues. At times, you are talked to rudely during training and we encourage ourselves to talk about such issues because they affect an athlete," she said.
Two days ago, Eldama Ravine in Baringo County hosted the National Consultative forum.
In Baringo, athletes complained of lack of training facilities as they prepare for key local and international races. They asked AK to create a special kitty and strictly monitor training camps, saying some athletes were suffering in silence.
Godwin Shinaali, an 800m athlete, said tens of student athletes who train in Kaptagat, have been conned by unscrupulous agents in fake US athletes scholarship opportunities.
"Some athletes have paid an average of Sh100,000 to secure US scholarships but have stayed for years without securing them," he said.