Berlin Marathon: Bekele fails to break Kipchoge's record as Ethiopian women dominate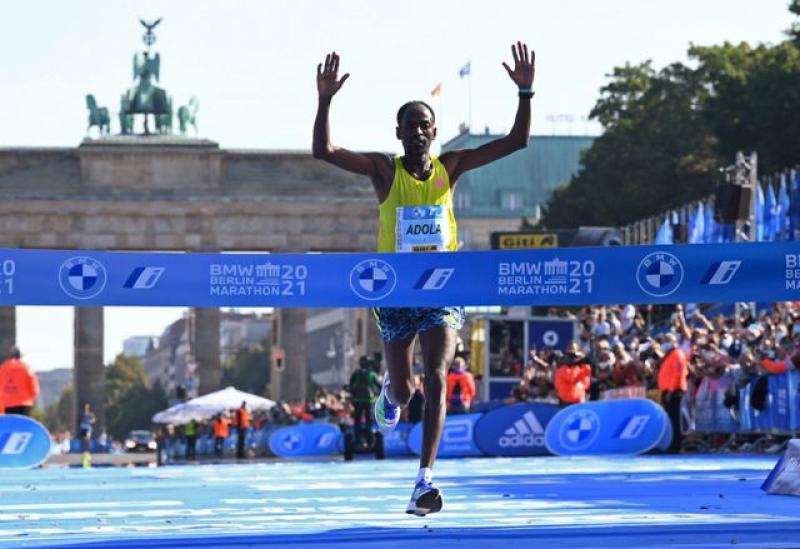 Kenenisa Bekele's quest to dethrone Eliud Kipchoge as the greatest marathoner ever fell short at the 47th edition of the Berlin Marathon after he finished third.
Compatriot Guye Adole stole the show after crossing the finish line first in 2:05:45, followed by an impressive Kenyan Bethwel Yegon in 2:06:14.
Bekele could only manage third place with a time of 2:06:47, well over 6 minutes slower than Kipchoge, who set the world record with a time of 2:01:39 in the 2018 Berlin Marathon.
In the Women's race, Ethiopia clinched all the podium places as Gotytom Gebreslase clocked 2:20:09 to cross the finish line first, followed by Hiwot Gebrekidan in 2:21:23 and Helen Tola in 2:23:05.
Kenya's Edith Chelimo came in fourth with 2:24:33, followed by Ethiopian Shure Demise (2:24:43) and Fancy Chemutai in 2:24:58.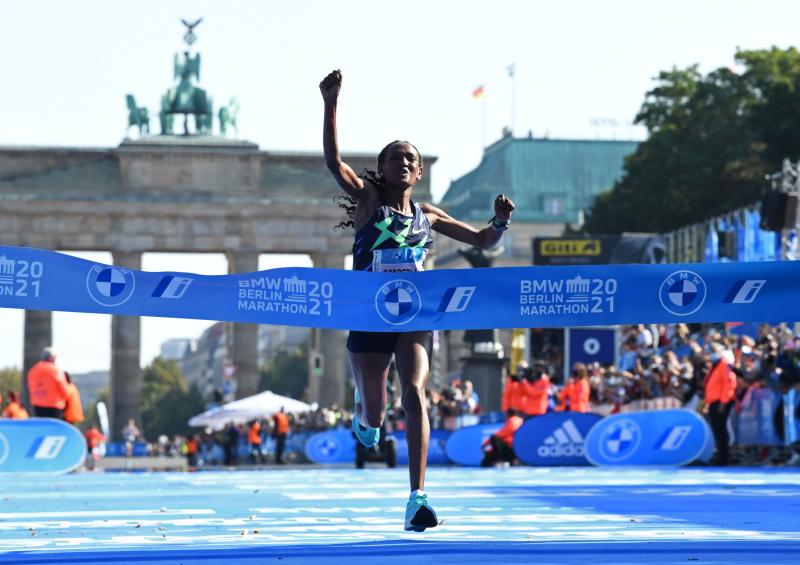 Men's top 10 results
1. Adola, Guye (ETH) - 2:05:45
2. Yegon, Bethwel (KEN) - 2:06:14
3. Bekele, Kenenisa (ETH) - 2:06:47
4. Abate, Tadu (ETH) - 2:08:24
5. Muteti, Cosmas (KEN) - 2:08:45
6. Kacheran, Philemon (KEN) - 2:09:29
7. Tsegay, Okbay (ERI) - 2:10:38
8. Kimeli, Bernard (KEN) - 2:10:50
9. Hijikata, Hidekazu (JPN) - 2:11:47
10. Kipkemboi, Hosea (KEN) - 2:12:25
Women's top 10 results
1. Gebreslase, Gotytom (ETH) - 2:20:09
2. Gebrekidan, Hiwot (ETH) - 2:21:23
3. Tola, Helen (ETH) - 2:23:05
4. Chelimo, Edith (KEN) - 2:24:33
5. Demise, Shure (ETH) - 2:24:43
6. Chemutai, Fancy (KEN) - 2:24:58
7. Paszkiewicz, Izabela (POL) - 2:27:41
8. Chebitok, Ruth (KEN) - 2:28:18
9. Schöneborn, Rabea (GER) - 2:28:49
10. Strähl, Martina (SUI) - 2:30:37