Olympics: Kenyan sprinters Syombua, Omanyala and Otieno ready to shine in Tokyo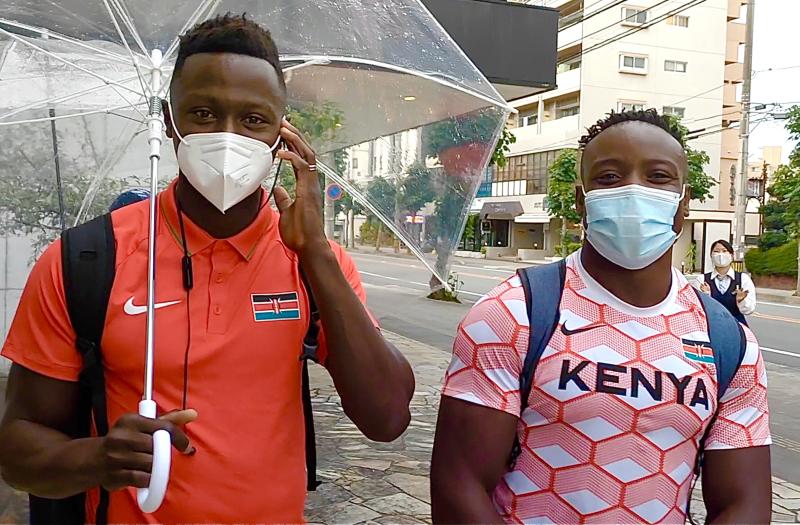 The much-awaited Olympics are a week away as athletes all over the world meet in Tokyo, Japan to compete in high-octane activity to win medals for their countries.
The 100m sprinters Ferdinand Omanyala and Mark Otieno together with 400m specialist Hellen Syombua left the country on Tuesday for training in Kurume City ahead of the showpiece on July 23.
Omanyala said he was positive ahead of the global event despite enduring a tiresome journey to Kurume City.
"The journey has been very long. The good thing is that we are here and no one has tested positive for Covid-19, that's the most important thing. Other than that, training has been good, we have like eight training days confirmed before we go for the heats at the Olympic competition.
"I feel good, I feel strong, I feel fast!! So expect very good results," said Omanyala.
"The food is great!! I've found ugali here, I'm so happy. Imagine ugali and beef, very nice," added the 24-year-old sprinter.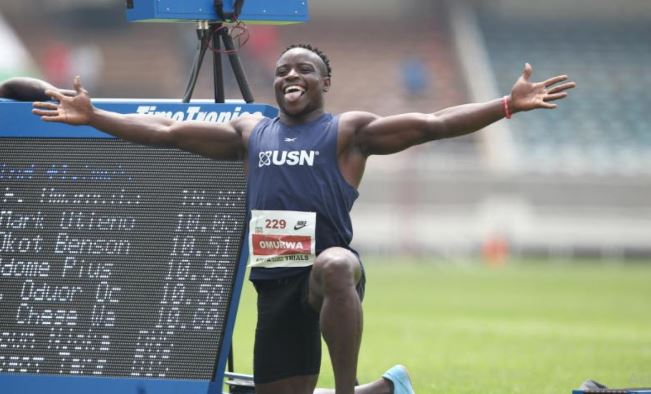 His counterpart Mark Otieno said he was ready to shine in Tokyo and the weather was favourable for Kenyan sprinters.
"I feel so great. The journey has been long but besides that, I'm ok. It took us days to get to Kurume but I took time to explore Tokyo, I've seen an interesting environment. It's really hot but good for us."
"We have gym sessions, and that's where we want to start training. I really like the food here, this is my second time eating shrimps! They are really nice, then it's my first time eating sushi and I love it," said an elated Otieno.
"Humidity and the head is favourable to us as sprinters. Nairobi is so cold, I was wondering when we will leave so we can experience the hot weather. I really like the camp here because of the hot weather. We hope it favours us and we run good," the 28-year-old sprinter further stated.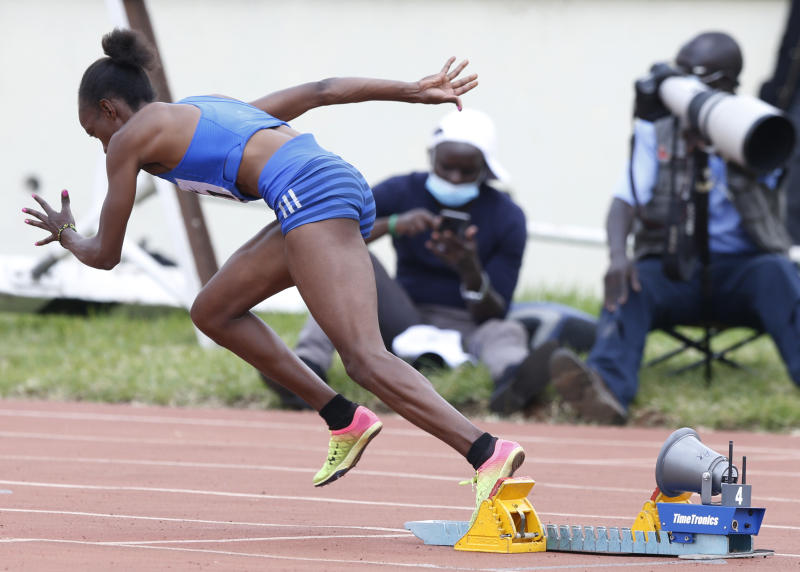 On her part, 400m specialist Hellen Syombua recalled her time in Japan during the world relays in 2019 and exuded confidence that she feels much better ahead of the July 23 blockbuster event.
"Since the last time I was in Japan in 2019 for the world relays, my body is in shape. I feel better than I did in 2019. My race is not until the 3rd of August, but I want to prepare and run very well to qualify for the semi-finals."
"This camp is very well organized. For now, the weather is good for me. As sprinters, we will get used to it by the time I compete on the 3rd of August. I don't think it will affect me," Syombua said.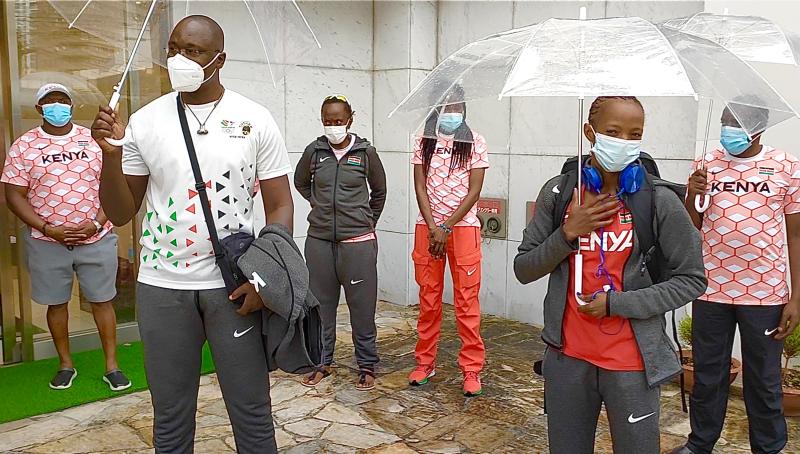 Syombua cruised to her season's best in winning the women's 400m race during Athletics Kenya Olympics pre-trials at the Nyayo National Stadium IN May.
The National 400m record holder clocked 52.92 seconds beating fellow police officer Maureen Thomas to second place in 54.74.
National 100m record holder Omanyala hit Olympics qualifying time at Kasarani Stadium in June.
He clocked 10.02 while Mark Otieno also qualified in 10.05.