VIDEO: From rogue motorists to wild animals what Kenyan athletes face while training
Athletics is no doubt a cash crop in Kenya. It is every athletes' dream to appear on the podium in major competitions, whether locally or abroad.
But the spiralling cases of athletes being hit by motorists while training on the roads, raise concerns about the safety of athletes' in long runs.
A while back, most athletes preferred training inside Kaptagat forest, which has a serene environment along the forest trails. But all this changed after a female athlete (name withheld) was gang-raped by illegal loggers.
Athletes hit by motorists
In 2020 when the Covid-19 pandemic disrupted sports activities across the world, two top Kenyan athletes were hit by motorists in separate training sessions.
Geoffrey Kamworor, the immediate former world 21km record holder, suffered a fractured tibia after being hit from behind by a motorcycle during a training run in Kaptagat. The 28-year-old, who won the New York Marathon in 2019, suffered leg and head injuries in the accident.
"I was one kilometre away from my home during my morning run when a speeding motorcycle hit me from behind and I fell down, injuring my leg," Kamworor said in an earlier interview.
"I also injured my head and I'm glad I was taken to the hospital in good time."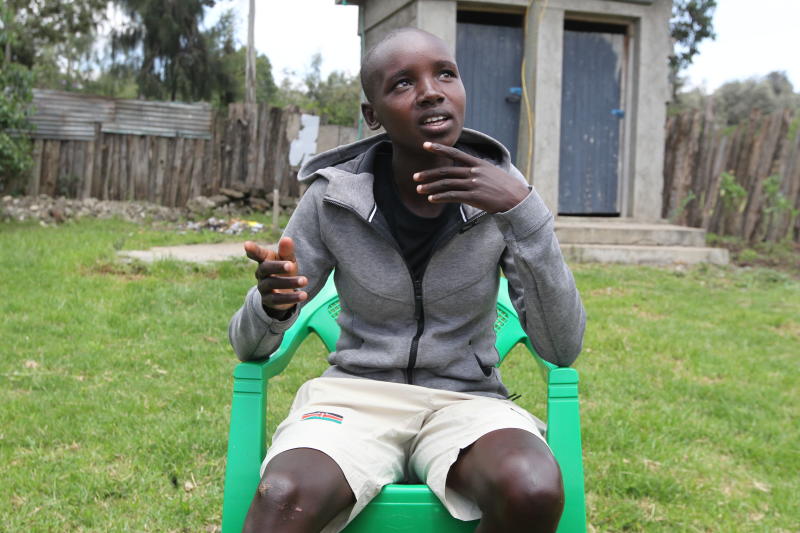 The doctor, who treated Kamworor at the Moi Teaching and Referral Hospital in Eldoret said the athlete sustained a fracture in his right tibia shaft and had bruises on his head, but was doing well after surgery. He spent almost two months in hospital.
Sammary Cherotich, a former World Youth 1500m champion, was hit by a car while in a morning run along Iten-Kaptarakwa Road. She was hit from behind and sustained injuries. She has since recovered.
Local road graded
So far, a sidewalk from Iten town to Chepkinoiyo –some five kilometres –has been graded for local and foreign athletes to use in their training. Elias Kiptum, a marathoner based in Iten, said the sidewalk has helped them a lot.
"Nowadays there are no mishaps with motorists. The County Government made a good decision to improve the pedestrian road. Imagine, athletes were running on the edge of the tarmac. It was very risky," said Kiptum.
In 2020, Kenyan road runner Edwin Mokua was attacked by a hippopotamus while on a training run near Ewaso Nyiro river. The 27-year-old Mokua, winner of the Trabzon Half Marathon in Turkey in 2020 was training in Manguo village in Nyahururu. Mokua, who has a personal best of 1:02:50 in Half Marathon, suffered four broken ribs and a double fracture on his left hand during the incident.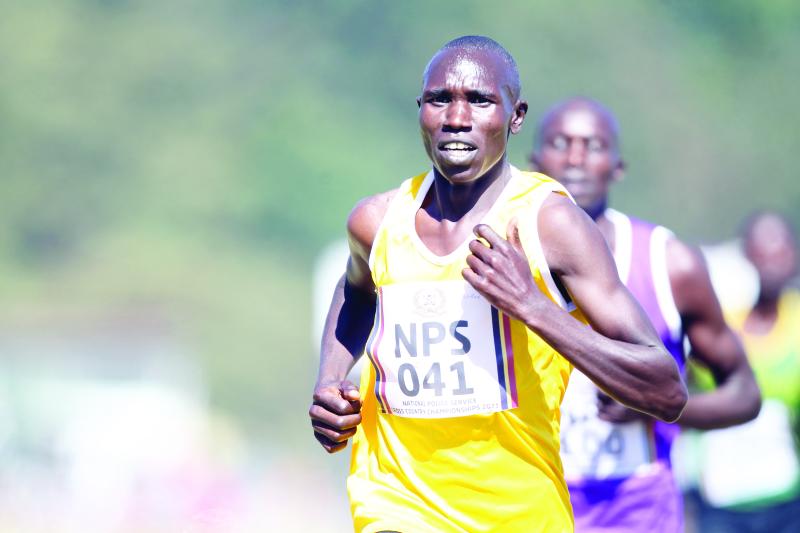 Wild animals from the Manguo Hippo Sanctuary have been straying from their park some six kilometres away, causing a threat to the community. Recently, two-time world under-20 3000m steeplechase champion Celliphine Chespol was hit by a bus in Ngong.
Athletics Kenya head coach Julius Kirwa said it's unfortunate that athletes get involved in accidents while in training. "It is sad. But I have seen county government-grade sidewalks to help athletes train," he said.