How April Fools' Day prank on Asbel Kiprop sold out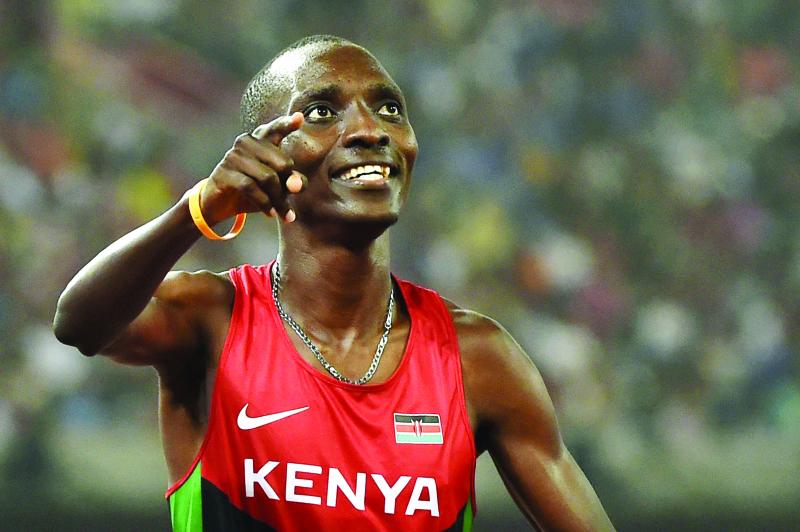 For a man who has the world at his feet, Asbel Kiprop is not your ordinary celebrity.
With an Olympic gold, three world championships titles, Africa title and the third-fastest time in 1,500m in history is no mean feat. He's simply on the global prism.
And Standard Sports Fools' Day prank titled 'Reprieve for Asbel as AIU withdraws suspension' set tongues wagging across the global stage.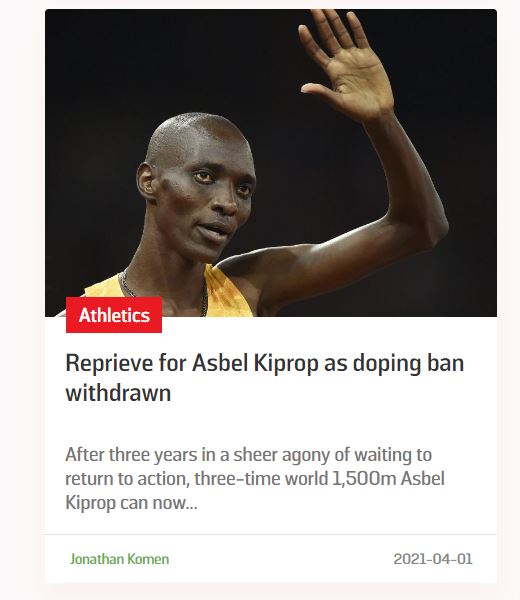 Asbel will complete his four-year doping ban on February 2, 2022 and longs to gun for a spot in the national team to World Athletics Championships in Eugene, Oregon, in July next year –if Athletics Kenya will reverse its decision to bar athletes who have served doping bans from national teams.
Coaches, athletes, Athletics Kenya officials and fans called in to confirm the news that indeed Athletics Integrity Unit (AIU) had pardoned Asbel. Social media too was awash with mixed reactions.
An athletics fan wrote: "Kenya's Standard newspaper today reported that Athletics Integrity Unit (AIU) has admitted to wrongly banning Asbel Kiprop, the 1,500m champ. They realized their mistake after reviewing Kiprop's defense. Now how many more innocent athletes have been frozen by the Anti-Doping body?"
One Langát wrote: "Let's hope it's true. We want him in the Olympic team."
Barnaba Korir, the Athletics Kenya executive member was equally surprised. "What's this story I am reading? I have received several calls from far and wide….It's interesting," said Korir.
Asbel has come a long way. His father David Kebenei was fourth placed at the 1987 All Africa Games in 1,500m.
Asbel is the most talented middle distance runner ever on grass, with nearly all global 1,500 metres jewels safely tucked under his belt.
He has won the Olympic Games (2008) World, Inter-continental Championships (2010) and World Championships in Daegu, South Korea (2011), Moscow (2013) and Beijing (2015) 1,500m titles.
Despite coming from a golden household that has often shipped in the 1,500m bullion from foreign lands, however, Asbel is not done yet.
Asbel stands among Kenya's 1,500m world greats, who have recorded impressive performances in 1,500m at the Olympics. They include Kipchoge Keino, in Mexico in 1968, Peter Rono (Seoul, Korea, 1988) and Noah Ng'eny (Sydney, Australia, 2000).