NOC-K signs deal with Kenya Charity Sweepstake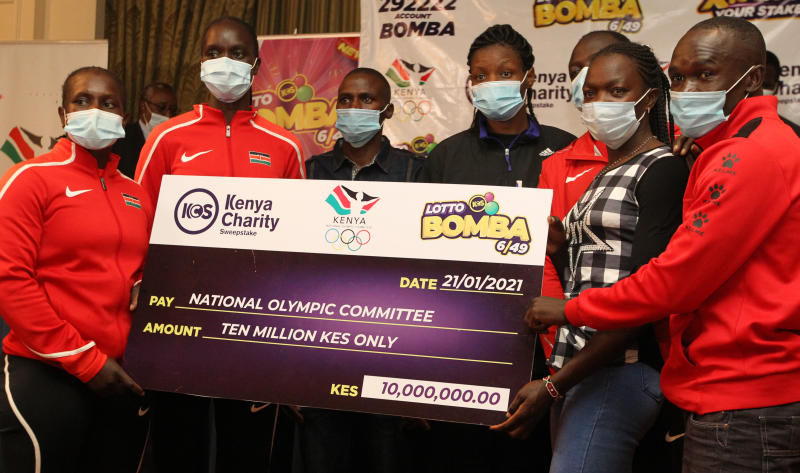 National Olympic Committee of Kenya (NOC-K) has signed a four-year sponsorship deal with Kenya Charity Sweepstake (KCS).
Yesterday, KCS Chief Executive Officer Yaron Farachi gave NOC-K Sh10 million dummy cheque to meet Team Kenya preparation as he signed the contract that runs up to 2024.
Tergat assured that the post-phoned 2020 Tokyo Olympic Games will take place. "From the onset, let me say that we have firm assurance from the Olympic Games organizers that the postponed Tokyo 2020 Olympics shall be staged as scheduled later this year.
"For us at NOC-K, we seized the postponement as an opportunity rather than a setback to prepare our athletes better and enhance our participation and outcome. This is not, in any way, to diminish the impact of the lost opportunities that our sportsmen and women underwent following the cessation of local and global activities.
"Moving forward, we have intensified our focus on the Tokyo 2020 Olympics, which is the important sporting event of the year.
We have held high level planning meetings and engagements with our stakeholders, led by the Government as well as federations, the athletes and their handlers," said Tergat.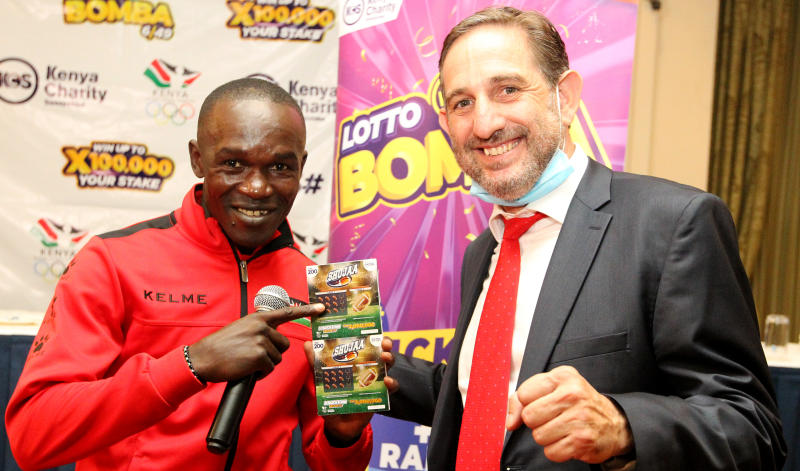 Some team captains from different sports federations attended the function. They included Geoffrey Oluoch (rugby 7's), Benjamin Kigen (athletics), Mercy Moim (volleyball), Philadelphia Orlando (Rugby 7's women), Faith Ogalo (Tae kwondo), Nick Okoth (boxing) and Mary Moraa (athletics).
Tergat added: "The purpose is to collectively align ourselves to the singular goal of success at Tokyo by Team Kenya. As you may know, participating in the Olympic Games is a long-term and, a very expensive venture. This has now been worsened further by the covid-19 protocol requirements such as frequent testing and management of the training environment."
Take a quick survey and help us improve our website
Take a survey
Farachi said the gaming organisation will channel 10 per cent of their earnings to NOC-K.
"We have partnered with NOC-K before and our objective is to ensure our team to the Olympic Games prepare well. We strongly believe in sports and we will run the deal up to 2024 Olympic Games.
"We are urging people to support our games which will in turn help develop our Olympic team," said Farachi.
Kigen, a 3000m steeplechase star, said he is keen to step up and protect Kenya's number race, the 3,000m steeplechase.
"I have been out for long but I hope we will retain the steeplechase title in Tokyo. I am certain we will," he said.