David Rudisha: From track to ballot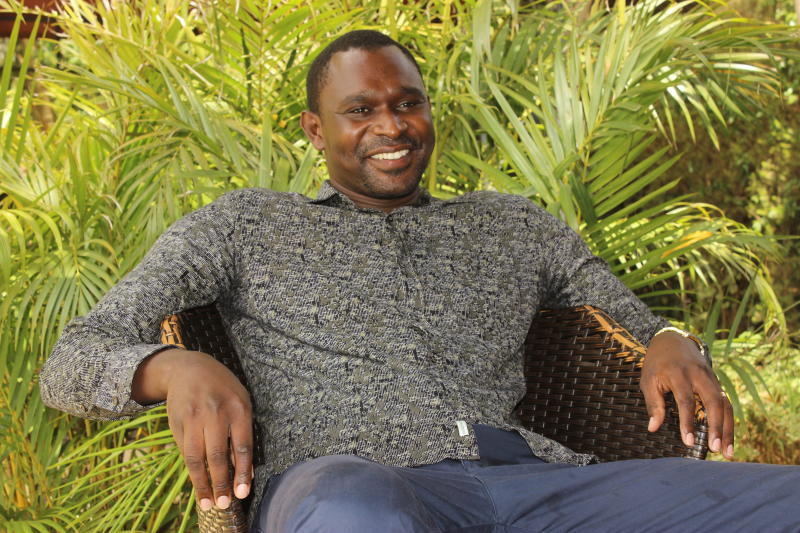 The 2022 General Election will no doubt end with exciting tales from the world – with a sizeable number of athletics big shots running the show on parliamentary and Member of County Assembly seats.
Two-time Olympic 800m champion David Rudisha is the latest athletics bigwig to get immersed into political waters.
Rudisha, the two-time world 800m champion and record holder over the distance, will vie for Kilgoris Parliamentary seat on an Independent ticket.
When contacted Rudisha downplayed his political move. He responded: "I am not brother. Cool down."
But Billy Konchella, another two-time world 800m champion who hails from Kilgoris, confirmed that Rudisha will contest for the seat.
"Rudisha came home last week and announced his bid. He has caused panic among his other aspirants. He has an upper hand in the contest," said Konchella.
"Rudisha comes from the populous Moitanik clan of the Maasai and has huge support from our Uasin Gishu clan. He will also get from Siria clan, which is not so huge.
"Remember his mother comes from the Kalenjin community, so he will garner votes from Kalenjins living in Kilgoris. His brand as an Olympic and world champion will endear many people especially the youth to back him. He only needs to hit the road running early enough."
Rudisha's move comes even as a majority of top athletics stars battled for tickets in party nominations in North Rift last month.
David Sing'oei Kiptoo, the 1996 Olympic 800m bronze medallist, was elected MCA for Ng'enyilel Ward in Uasin Gishu County in 2013. He successfully defended the seat in the 2017 General election.
Sing'oei holds a degree in Economics from the Louisiana State University in USA and he seeks to succeed Governor Jackson Mandago who is completing his second term as the county chief.
In Soy Ward, former Berlin Marathon champion Simon Biwott contested for MCA seat. Former Boston Marathon champion Wesley Korir, who served as Cherangany MP from 2013 to 2017 when he lost the position to Joshua Kutuny, is back in contention.
Wilfred Bungei, the 2008 Olympic 800m champion, lost Emgwen Parliamentary seat in party nominations.
Athletes contesting for political seats has been the norm. Boston Marathon winners Wesley Korir (2012) and Elijah Lagat (2000) have become MPs in Cherangany and Chesumei constituencies.
Christoper Cheboiboch, a runner up in Boston and New York marathons, wants to recapture his county assembly representative seat in Emsoo ward, Elgeyo Marakwet County.
Wilson Boit Kipketer, a former world 3,000m steeplechase record holder and the former councilor of Kabiemit Ward, was gunning for a bite of the cherry at the Kabiemit Ward County Assembly seat in Elgeyo Marakwet.
In 2013, Charles Cherono, a former marathoner and husband of former world cross-country junior silver medallist Prisca Jepleting, won county representative seat in Kibigos ward in Elgeyo Marakwet.
Simion Bor, the 2006 Hong Kong Marathon winner, was one-time councillor for Kosirai Ward.
Philip Kipkurgat Manyim, the 2005 Berlin Marathon winner, gunned for a county assembly seat in Uasin Gishu County while Joshua Chelang'a, the 2007 Rotterdam Marathon winner, failed in his bid for a Baringo North County representative seat in 2013.