Team Kenya recalls tense moments at Tokyo Games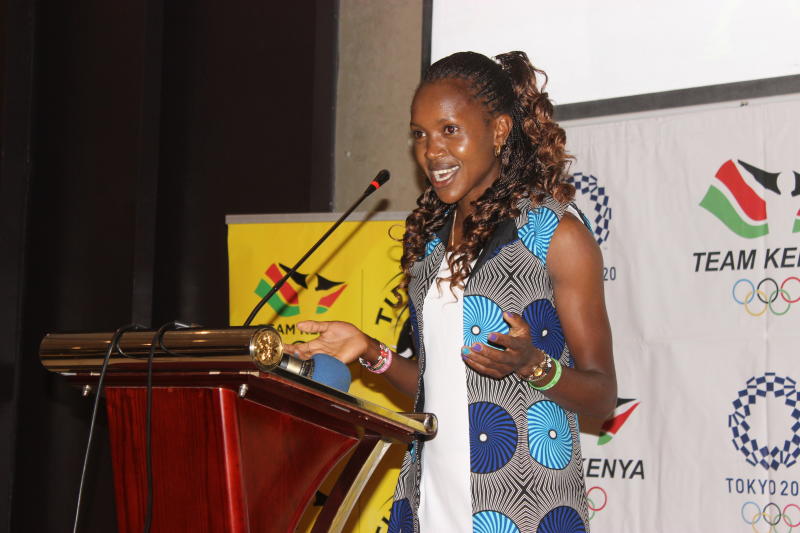 Pressure from Kenyans on social media, demanding medals during the 2020 Olympics that ended in August ushered in tense moments for athletes.
The pressure, which was in the form of online trolling of athletes and officials to the global show, dominated speeches during the Team Kenya Talk and Gala event in Eldoret on Wednesday evening.
Tokyo Olympics team management recalled how athletes felt the heat of social media bashing thousands of miles away in an Asian country, defending Kenya's glory in the track, field and road.
National Olympic Committee of Kenya (NOC-K) President Paul Tergat, Team Kenya Chef de Mission Waithaka Kioni and Athletics Kenya (AK) President Jackson Tuwei and Uasin Gishu Governor Jackson Mandagor who spoke at the awards gala held at the City of Champions praised the country's athletes for overcoming the pressure to emerge top in Africa.
Tergat said millions of Kenyans followed the Tokyo Olympics through social media, which however resulted in pressure.
"If I knew what was to come when we reached Tokyo, I would have asked you — the athletes to suspend all your social media accounts for a month, until we get back to Kenya," the NOC-K president said.
He continued: "Back home, the social media posts and comments on our performance were nasty. The people who were supposed to be celebrating you were the ones who were pulling you down.
"Being an athlete, you needed the calmness and peace and every time you log on to social media, you find negative comments even before the games were over. In the military, we say the war is not over until it is over.
Tuwei asked Kenyans to appreciate the reality and possibility of winning and losing in competitions.
He said he sympathised with the 2020 Tokyo Chef de Mission Waithaka Kioni.
"Sometimes I believe that Kenyans want more and more. They want to see our athletes winning from the beginning to the end," Tuwei said.
Kioni said that he received messages from top ministry of sports officials who were demanding answers on why the athletes were starting the games with losses.
"I got messages from top government officials who told me that President Uhuru Kenyatta wanted answers on what (the hell) we were doing in Tokyo," Kioni said.
Mandago said he was among Kenyan leaders piling pressure on Team Kenya to win medals in Tokyo.
"I was among those people who were asking whether, really you were not asleep in Tokyo," he said.
Women's 1500m gold medalist Faith Kipyegon said better training helped the Kenyan athletics team win the medals.