Paul Tergat: Kenyan athletes found doping should be jailed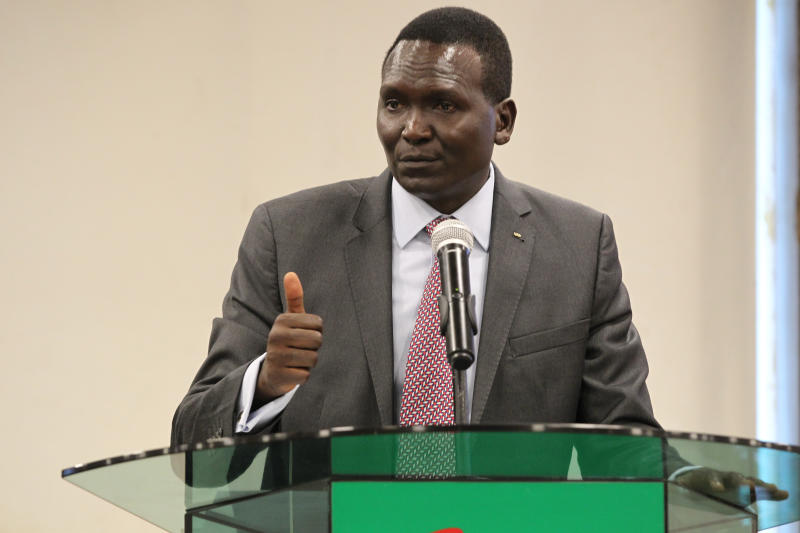 Former world marathon record-holder Paul Tergat said on Monday that criminalising doping will help end vice in the country.
Tergat stated the country must move with speed and create a new law that will criminalise the offence.
"We all ran clean and we want our current crop of athletes to run clean. There's no shortcut to clean sports except training hard.
"So many things have been happening right, left and centre regarding doping in Kenya," said Tergat.
Tergat, the National Olympic Committee of Kenya (NOC-K) president, indicated athletes caught doping should serve jail time.
"Kenya now needs to be tough on dopers by criminalising their offences. They will suffer double loss to revenue and time in jail if they are found doping," said Tergat.
"At the current rate, Kenya risks being banned from the Olympics or big city's marathons. What we need to do is make the punishment for offenders more punitive.
This will also bar offenders from putting on our national colours and make them ineligible to compete elsewhere," Tergat added.
Sports Cabinet Secretary Amina Mohamed said in January the Government would not let up in its fight against doping.
Former World Marathon record holder Wilson Kipsang and former World Under-20 champion Alfred Kipketer were both charged in January with breaking anti-doping rules.
Current Kenyan law stipulates a jail term of up to three years for support staff found guilty in connection with doping, but not for athletes.
From 2004 to August 2018, 138 Kenyan athletes tested positive for performance-enhancing drugs, according to a WADA report published in September 2018.
With their high number of dopers, Kenya was placed under category A on the list of countries being watched together with Nigeria, Ethiopia, Bahrain, Morocco, Ukraine and Belarus.