Will Kenya's star women marathoners deliver at 2020 Tokyo Olympics?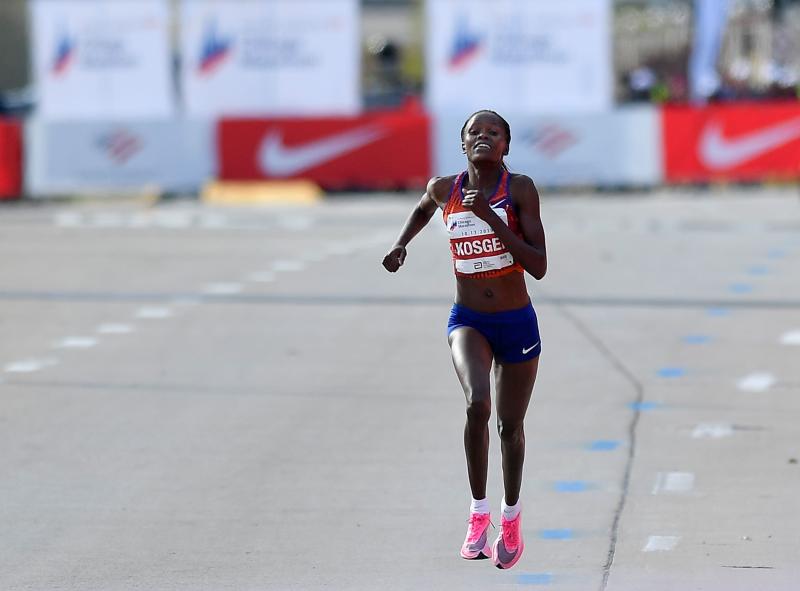 Having one of either Brigid Kosgei, Peres Jepchirchir or Ruth Chepngetich would be a dream for any country at a global event.
If that global event happens to be the Olympic Games then it will be a dream come true for many.
Even the prestigious city marathons across the world have not always put together a field that has the three marathoners on their line-up.
You will always find one or two of them lining up in either London, Berlin, New York or Chicago marathons, but rarely will you find a trio lining up in the same race.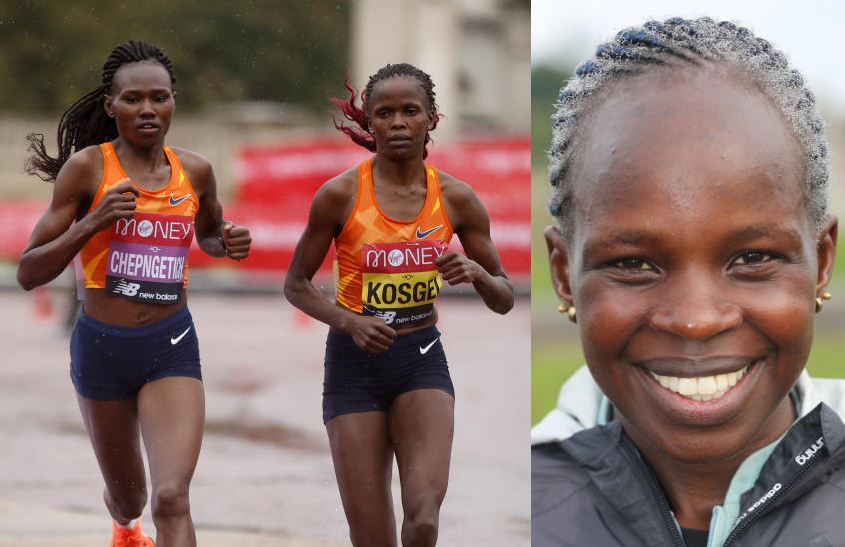 But Kenya is not any other country when it comes to athletics talent and the trio will be lining up in Team Kenya colours in Sapporo which is some 832km from Tokyo, the venue of the 2020 Olympic Games.
As they start the race on Saturday at 6am (12am in Kenya) it could go without saying that Kenya is assured of a gold medal, if not sweeping the podium.
But athletes are all quick to warn the Kenyans, who might be already counting a gold in the marathon.
They all say this is a championship event and anything can happen.
Most of the races in Tokyo have also not gone to script and having some of the best marathoners in the world will not be a guarantee for medals.
However, Kenyans who arrived in Tokyo and flew off to Sapporo immediately for the race will surely start as favourites.
For Brigid, this will be her first championship race, but as the world record holder after the jaw-dropping 2:14:04 in Chicago in 2019, she is expected to win her first Olympic title in Sapporo.
Brigid has, however, only raced twice in 2021 after winning the London Marathon last year.
The 2020 Olympics though will tell what condition she is, even though the heat in Japan has been brutal to many athletes on the track at the Olympic Stadium, and might even be worse for the marathoners are they run on the roads for just over two hours.
While Brigid, is not tested in championship races Chepngetich and Jepchirchir have been there before.
Chepngetich won the world title in almost similar hot conditions in Doha in 2019 and could be the favourite for a gold medal at the Olympics.
Jepchirchir on her part is a two-time world half-marathon winner and also raced to the fastest time in the world last year when clocking 2:17:16 in the Valencia Marathon.
Kenyans will therefore start as favourites, but just like every other global event, the Ethiopians are not far behind and are ready to once again spoil the party.
At the end of over two hours though, it will be confirmed if Kenya will retain the women marathon gold won by Jemimah Sumgong in 2016 or the always demanding Kenyans will be sharpening their knives on social media once again.
Kenya's main rivals in women marathon
Birhane Dibaba- Ethiopia
Roza Dereje- Ethiopia
Zeineba Yimer- Ethiopia
Lonah Chemtai Salpeter- Israel
Helalia Johannes-Namibia
Mao Ichiyama- Japan
Mizuki Matsuda-Japan