Will Kiyeng change pecking order at Tokyo Olympics?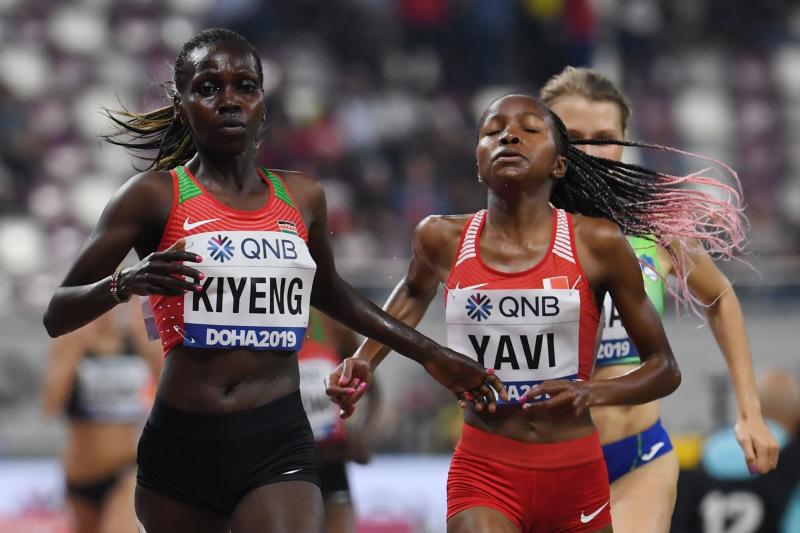 Hyvin Kiyeng, the Olympic 3,000m steeplechase silver medalist, longs to make history as the first Kenyan woman to win the water and barriers race gold at the Olympic Games.
It's all about the hunt for women's first Olympic 3,000m steeplechase gold medal that adds to Eunice Jepkorir's silver at the 2008 Olympics in Beijing, China, and Kiyeng's silver in Rio in 2016 which stands out as the only water and barriers medals in Kenya's Olympic trophy cabinet.
In 2016, Kiyeng stood high chances of bagging the title only to lose to Kenyan-turned-Bahraini Ruth Jebet.
Kiyeng, the 2015 world champion over the distance, has huge ambitions at the Olympic Games that run in Tokyo from July 23 to August 8.
"I know a lot is expected from me at the Olympics. But I am not under pressure at all. My Olympic preparation has been very smooth despite the challenges of coronavirus pandemic. I thank God because we have managed to prepare under such difficult conditions.
"Of late, 3,000m steeplechase has been a very competitive race. And there many newcomers taking up the race. I think that has made some of us work harder. It has motivated us to employ new strategies and even helped some of us improve our personal bests," she said.
Kiyeng said the closure of many stadiums around the country has been a major setback to athletes.
"Kipchoge Keino Stadium in Eldoret, Moi University Annex track, University of Eldoret track have been closed. So, therein nowhere for athletes to train. It is not easy.
"Remember, this is a problem that is everywhere. Even those in Nairobi, Ngong and other areas face the same challenge. But we, at the Global Sports Communication camp here in Kaptagat thank God because we have our track. We have no worries. It has really helped us although it is not so good," she said.
She faces a tough challenge from Ethiopians, Tunisians and Americans at the Olympic Games. They include Tunisia's Olympic champion and world silver medalist Habiba Ghribi, Olympic bronze medalist Sofia Assefa of Ethiopia as well as America's 2017 world champion Emma Coburn and silver medallist Courtney Frerichs.
She is expected to marshal forces with world 3,000m record holder Beatrice Chepkoech, who has been in tip-top form in the last two seasons.
Kiyeng, who comes from Kocholwo village in Keiyo South, went on: "I have prepared well. I have had enough experience since competing at the World Championships in Moscow and hope to give my best in the trials. I know Kenyans have a strong challenge from Bahrain, Ethiopia and Tunisia in Tokyo."
And where does Kiyeng keep her Olympic medal? "I keep my Olympic silver and the gold from the 2015 World Championships inside my house. I treasure them and hang in my house. I think it will inspire my children in a way. I will not give them out," she said.
Meanwhile, after a string of 200m victories and some swift – albeit wind-assisted – times over 100m in the past two months, 17-year-old Erriyon Knighton finally entered the record books with his 20.11 200m win at the Duval County Challenge, a World Athletics Continental Tour Bronze meeting, in Jacksonville on Monday, adds World Athletics reports.
Knighton, who hails from Tampa in Florida, turned professional at the start of this year and has been mixing it with the world's best during the outdoor season.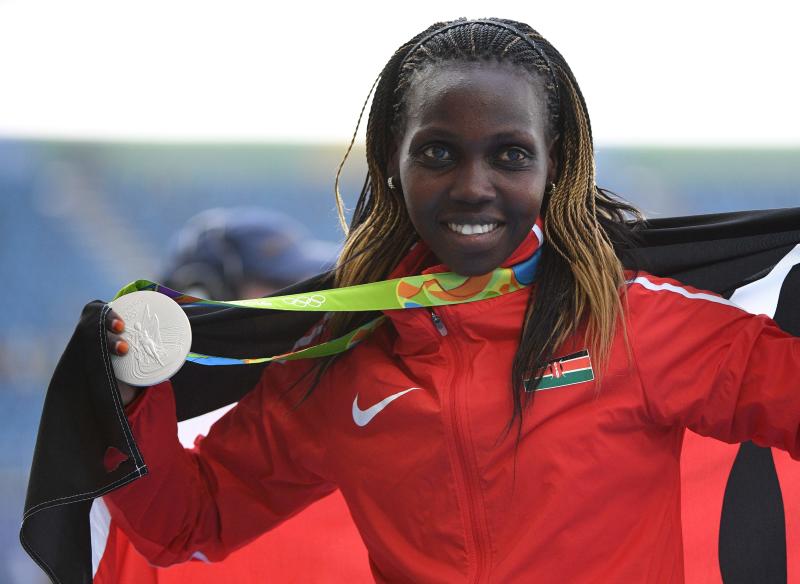 He clocked a wind-assisted 9.99 over 100m in Clermont at the start of May and followed it with a 200m PB of 20.30 at the World Athletics Continental Tour Gold meeting at Mt SAC. More recently, he won the future stars 100m race at the Continental Tour Gold meeting in Boston, clocking 10.16.
European champion
In Jacksonville, however, Knighton made another step up in class, taking on some of the world's biggest sprint stars.
Drawn in lane three, Knighton got off to a solid start and trailed European champion Zharnel Hughes and 2016 world indoor 60m champion Trayvon Bromell as they entered the straight.
Bromell briefly edged in front while Hughes faded slightly, then Knighton held his form well to take the lead, crossing the line in 20.11 (1.6m/s) to take 0.02 from the world U18 best set by Usain Bolt back in 2003.
Bromell finished second in 20.20, his fastest time for five years, while Hughes was third in 20.30.
World silver medallist Brittany Brown won the women's 200m in 22.43 (1.0m/s), beating Dezera Bryant (22.47) and Kyra Jefferson (22.63).
Shamier Little improved her own world-leading 400m hurdles mark by more than half a second, dominating the race to win in 53.12 – the second-fastest time of her career.
Jamaica's Ronda Whyte was a distant second in 54.33. Dalilah Muhammad, competing in a separate heat, clocked 55.01 in what was her first hurdles race since breaking the world record to win the world title in 2019.
World champion Grant Holloway notched up another convincing 110m hurdles win, clocking 13.10 (1.1m/s) to finish ahead of Devon Allen (13.22) and Daniel Roberts (13.23).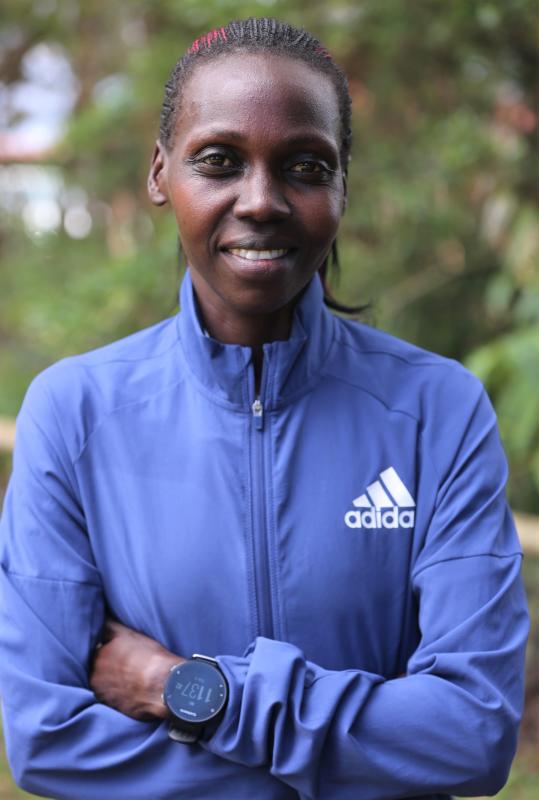 Jamaica's Brittany Anderson came out on top of a strong 100m hurdles field, winning in 12.59 (0.7m/s). World indoor silver medallist Christina Clemons was second in 12.64, just 0.01 ahead of 2015 world champion Danielle Williams.
Elsewhere, world U20 champion Brianna Williams won the women's 100m in 10.98 (1.0m/s), from Mikiah Brisco (11.09). World indoor bronze medallist Ronnie Baker took the men's race in 9.99 (1.3m/s).