Athletes' symposium will be main focus as sponsors support Soya event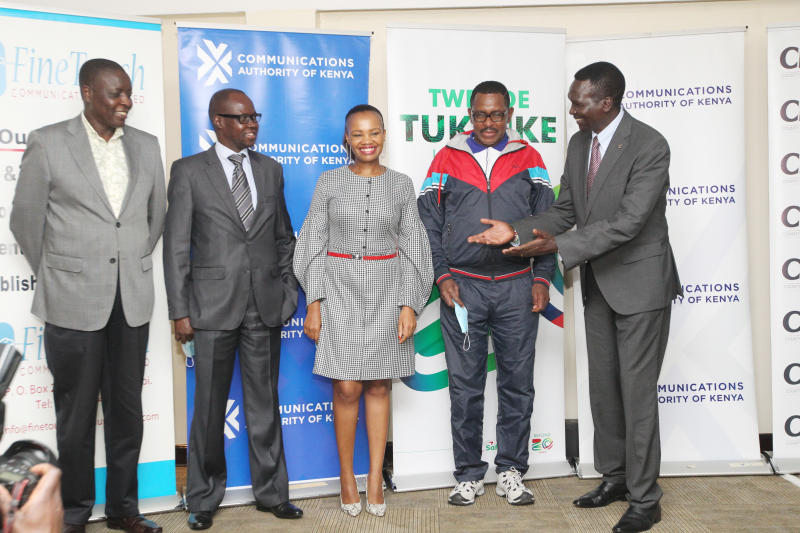 The 2020 Sports Personality of the Year Awards (Soya) gala set for Naivaisha, Nakuru County on Saturday will be a ceremony with a difference.
Soya will break from its tradition where the awards ceremony has been the main event in favour of a symposium and then later an appreciation dinner where those who were able to find a way to do something despite the challenges will be honoured.
The change has been necessitated by disruption of sporting events by Covid-19 that saw cancellation and postponement of various major sports including Tokyo Olympics, World Athletics Under-20 Championships and World Sevens Series last year.
The launch of the event was done at a Nairobi Hotel with a number of sponsors coming on board to support the event.
The Soya event received a financial boost with Communication Authority giving Sh2 million, Safaricom offering Sh1 million while County Pension Fund gave Sh300,000.
Soya founder Paul Tergat said: "I wish to pay tribute to our partners for seeing beyond the challenges and indeed, the adversity of Covid-19 and sharing their little resources towards making the Soya 2020 recognition awards and sports symposium possible."
Soya panel chairman Chris Mbaisi noted that this year's event will be different from the previous one mainly because many sports men and women were barred from sports participation due to the pandemic.
"The event will be different from previous as we shall not be rewarding top performances in area of sport but rather recognising efforts and possibilities during the year 2020, because sports is a resilient human endeavour, we shall host a sports symposium and a gala night to honour a few people who made an effort to overcome adversity," Mbaisi said.
Some of the speakers at the symposium will include the 2008 Beijing 800m Olympic Champion Wilfred Bungei and Wangui Kibe who will take the athletes on success management.
Sports health will be handled by Ilako Kanyali while Sarah Shibutse will take the participants through the effects of doping.
Media and Branding will be conducted by Charles Gacheru and journalist Elias Makori.
The symposium will be held in the morning on Saturday with the dinner later.