NOC-K in race to ensure teams training resumes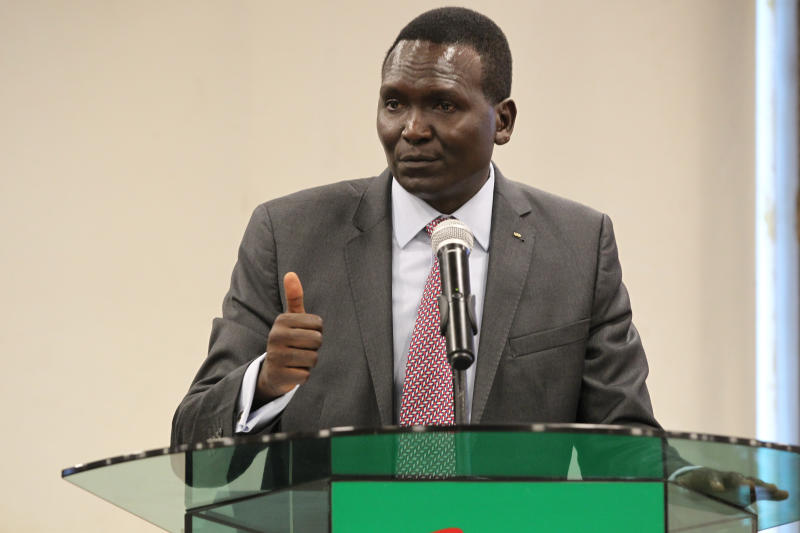 The National Olympic of Kenya (NOC-K) is working around the clock to ensure team sports like rugby and volleyball resume training as soon as possible ahead of next year's Tokyo Olympic Games in Japan.
National Sevens rugby teams, Shujaa and Lionesses together with their volleyball counterparts Malkia Strikers all qualified for the rescheduled global showpiece slated for July 23-August 8, 2021.
But like most contact sports, the teams have not resumed full training due to Covid-19 restrictions. The national team players have been out of action for over seven months since the first case of coronavirus was reported in Kenya in March.
Though most of the players have been training individually, NOC-K president Paul Tergat has said plans are underway for team sports to join their non-contact sports counterparts in camp.
Sports including athletics, archery, golf, tennis, motorsport and badminton were given the green light by the Ministry of Sports to resume training last month.
"We want to see team sports like rugby and volleyball hit camp as soon as possible so that all of us can be able to train. We cannot say they are still trying to qualify because all of them have already qualified and we want our teams to go and represent the country well," Tergat said on the sidelines of Wednesday's groundbreaking ceremony of Ulinzi Sports Complex at Lang'ata Barracks.
Just like other coaches, Kenya Sevens rugby coach Innocent 'Namcos' Simiyu can't wait to start preparing his charges for the Tokyo extravaganza.
The former national Sevens and 15s teams' captain knows he has his work cut out on his second spell in the Shujaa dugout as he has not had the chance to test players in local tournaments like the National Sevens Series.
"The training is not yet confirmed, but we hope to hit the camp next week. We made a request to NOC-K and we are still waiting for the feedback. But as you understand, there are some things that must be met first before we start training. It's my hope that we will clear them by this week and start training next week," Simiyu, who was reappointed in September, told Standard Sports.
"We are still looking for the venue. Initially, we were to camp at Kasarani Stadium, but I think those plans were shelved due to costs," added Simiyu.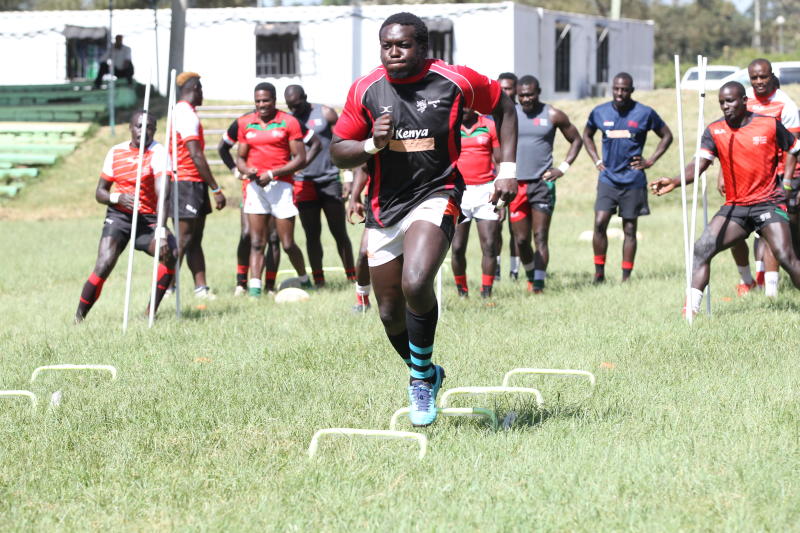 Even as NOC-K continues with their plans to prepare the national teams, Tergat is concerned with the increasing series of doping cases in the country.
According to the two-time 10,000m Olympic silver medallist (1996 Atlanta and 2000 Sydney), who is also an IOC member, the menace is damaging the country's image on the global scene.
"It is very unfortunate. We are in a catch-22-situation; whereby we are all working in terms of coronavirus and all that. There are still also small elements of these (doping) and even in every society, you will always find one or two cases. These are the athletes we want to make sure they don't spoil the name of the country," said Tergat.
"We are all working together to make sure we have a country that is respected outside there. As you are aware some of us are sitting in the IOC and other high profiled organisations. We are being respected outside there, but we don't want small things like this to spoil our name as a nation."
Commenting on the proposed ultramodern Ulinzi Sports Complex that is set to be completed in November 2021, Tergat said: "This complex is one of its own kind that we will have as the Kenya Defence Forces. You all know that for many years, the military has been the backbone of our country in terms of medals harvesting for many generations. We are giving them this facility so that they can be able to work hard and maintain their physical fitness."