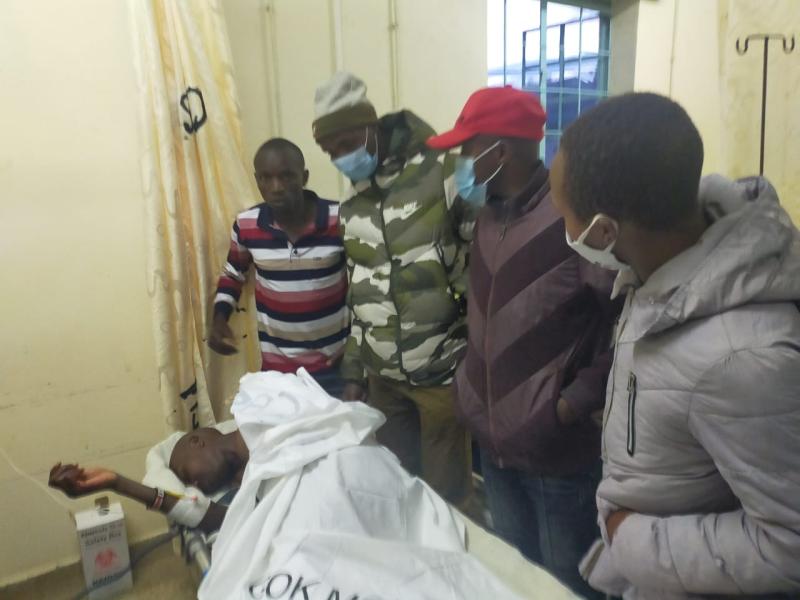 A 28-year old athlete was on Monday evening attacked and wounded by marauding hippos near Ewaso Nyiro River, at the sprawling Manguo slums in the outskirt of Nyahururu town.
Trabzon Half Marathon champion, Edwin Mokuwa was in the company of a colleague as they went for their evening jog when he was attacked and injured on his left shoulder and back.
According to his colleague Dennis Kipkosgei, he had left the victim for quite some distance but after a while, he could not see him and hence decided to look for him.
It was then that he found that he had been attacked by a herd of hippos that were just nearby.
"We were with him jogging as usual but when I looked back, I did not see him. I decided to go back only to find him writhing in pain with some hippos around him, I called for help and he was rescued," he said.
The athlete had just arrived from Kisii County and was getting ready to fly to Turkey for a marathon race scheduled for this weekend, but his plans have been crippled.
He was rushed to the Nyahururu Private Hospital where he received first aid but was later transferred to Nyahururu County & Referral Hospital where he is recuperating and in stable condition.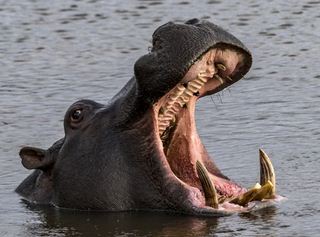 According to his coach Francis Kamau, athletes training in Nyahururu moved to train in the open field near the Ewaso Nyiro river after the county government moved the Nyahururu retail market to the local stadium in the wake of the Covid-19 pandemic in March, and hence athletes had to look for other areas to do their training.
He called on the government to re-open the stadium so that they can find a better place to do their training in order to avert similar incidents.
The attack comes barely four days after another man was attacked by the hippos in the same area, and is now nursing serious injuries he sustained in hospital.
In the past one month, at least two people have been mauled to death and three others injured by the marauding hippos in Manguo village alone.
Residents now want KWS to pitch tents at the Manguu hippo sanctuary to help tackle the rise cases of human-wildlife conflict.