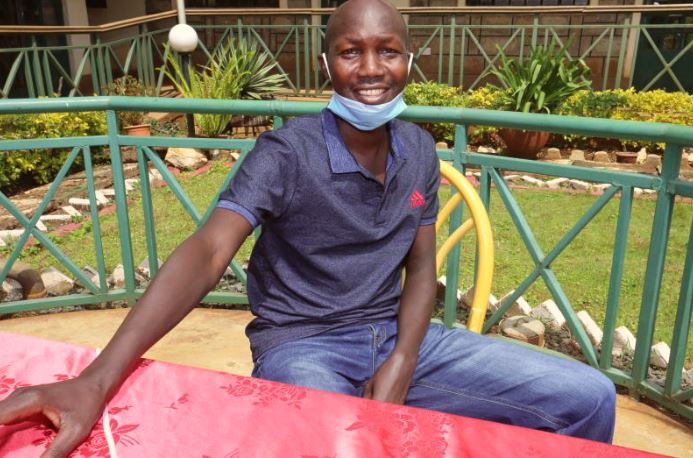 Besieged former world marathon record holder Wilson Kipsang yesterday hit at the Athletics Intergrity Unit (AIU) for targetting Kenyans and at the same time perpetuating racism by their decisions.
AIU banned Kipsang for four years on Friday citing whereabouts failures and tampering by providing false evidence and witness testimony.
But Kipsang said that the ban was part of a wider scheme by integrity body to decimate athletics talent especially in Kenya.
"How do you explain that each year, Kenyan athletes are accused of doping or missing tests? My ban is still a shock to me but the decision points to a wider conspiracy to ensure Kenyans are removed from global competitions," he said.
According to Kipsang, AIU is dominated by White people who work in cahoots with some officials of Athletics Kenya and Anti-doping Agency of Kenya (Adak).
"The missed test AIU is talking about, I had explained the matter to the tribunal when they accused me of missing the test.
"The tribunal subsequently had cleared me and said the matter had been put to rest only to be handed the ban," Kipsang said yesterday at his Keelu resort in Iten.
He said there was urgent need to reform the AIU to save Kenyans from further punishment.
"As athletes, we are major stakeholders but we have no representation in AIU making us prone to unfair, sectarian and malicious decisions.
"'As the president of Professional Athletes Association of Kenya (PAAK) we shall not take this lying down but fight for reforms to the bitter end," he stated.
Under anti-doping regulations, athletes have to inform testing authorities of their whereabouts for a one-hour window of every day and three failures — not being present at the said time — within 12 months leads to an automatic ban.
Kipsang was said to have four missed tests.
"They allege I lied about my whereabouts on the purported day of the test. In the first instance, I informed them I was in Narok County.
"In the second instance, I was in Kisumu and I asked them to wait for me but on arrival at my Iten residence, the AIU officials told me they will reschedule the test after consultation with other officials in their headquarters and I obliged," he said.
"I am pained because I was handed a maximum ban yet I did not dope which is an injustice. I missed the test two times and not four as alleged by AIU.
"It is in the open that we have a bruised relationship with AK which in turn has led to the ban. There are some characters within AK that want to settle scores because we founded PAAK as an alternative body to address athletes issues," he stated.
When contacted, AK's Barnaba Korir said they don't have an hand in Kipsang's woes.
"As Athletics Kenya, we do not play any role in anti-doping process. Anti-Doping Agency of Kenya and AIU collect samples and do the testing. So, we feature nowhere. We receive decisions from AIU just like him.
"He missed four tests and may be that's the reason why he was handed four-year ban, which is a maximum penalty.
"Again, the issue of tampering by providing false evidence and witness testimony could be another reason why he got a harsh penalty," Korir said.
Kipsang also ruled out retiring, saying since the ban will end in 2024 when he would be 41, he will still compete.
"At the moment I am still training. I do one hour runs in the morning and 40 mins in the evening. I will emerge stronger," he said.
Kipsang said he will fight the unfair ban at the Disciplinary Tribunal and will also appeal the decision at the Court of Arbitration for Sport.