Manangoi asks colleagues not to give up, keep training
ATHLETICS By Xinhua | April 3rd 2020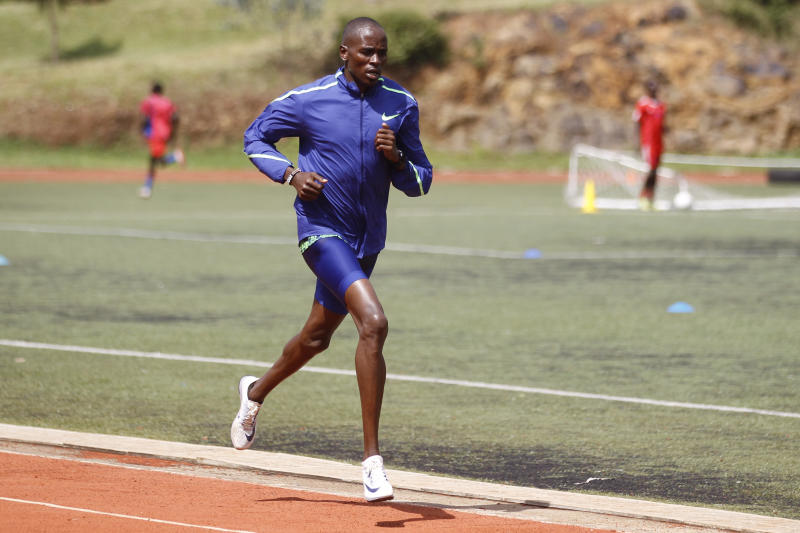 Former 1,500m world champion Elijah Manangoi said he has accepted the current situation imposed on the world to fight the novel coronavirus.
However, he has called on fellow athletes and the sports world to maintain their health and fitness in order to return stronger whenever the situation improves and the medical assurance for all is given.
A somber mood has swept the sports world in Kenya, which has recorded three deaths and 110 cases of positive test to coronavirus. Training camps have been closed and athletes urged to train on their own.
Manangoi, who has recovered from a knee injury that denied him the chance to defend his title in Doha World Championships last year, said he was ready for the 2020 season when the virus broke.
"I was ready to test myself at the Diamond League first meeting of the season in Doha, Qatar on April 17. I wanted to use it as part of my preparation for the Tokyo Olympic Games. But it was never to be. Like many other events, it was postponed and we have no idea when to return to action," Manangoi said in Nairobi on Wednesday.
Now, Manangoi is calling on his peer runners to accept the situation and plan well for the start of the new season when the global world will open up for sport again.
"I have opted to look at the cancellation and postponement in sports activities with hope so as not to get depressed further. That is what is helping me continue with training."
Already Athletics Kenya president Jack Tuwei has warned his charges to be on the watch and not to add on weight as the sports world will have a hive of activities once it's opened.
With a crowded calendar, athletes will be forced to choose which events to run as many will be clogged.
There will be back-to-back World Athletics Championships in 2022 and 2023, Olympics in 2021, World Indoor Games in Nanjing in 2021 and World Cross Country Championships. This is in addition to one-day meetings spread across the globe.
"This is an unfortunate turn of events. It has affected the preparation calendar for these global events which is the most important time for any athlete. I call for athletes to keep fit and engage their coaches to train online," Tuwei said.
In addition to the global championships, continental and local events, city marathons and Diamond Leagues have also been affected. "We will veto some events, but athletes will have to be careful not to burn out," Tuwei added.