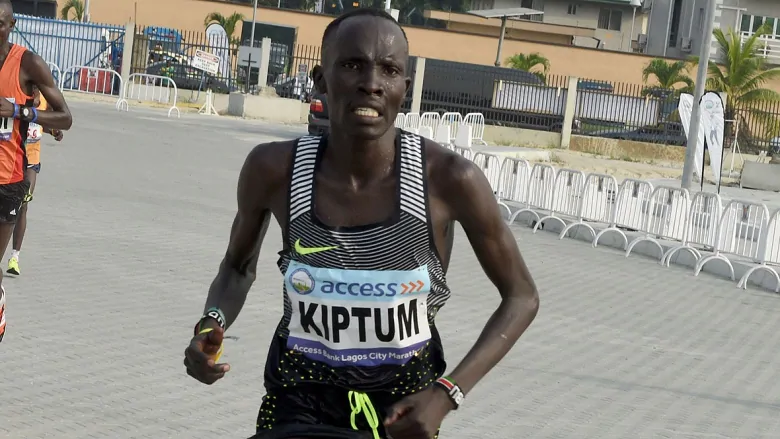 A Kenyan athlete has been suspended from participating in the London Marathon set to take place on Sunday.
Abraham Kiptum, World Half Marathon record holder, was suspended on Friday by the Athletics Integrity Unit following an Athlete Biological Passport (ABP) violation.
SEE ALSO: 7 reasons why Kipchoge's historic INEOS feat was not recognised as World Record
An official statement sent to newsrooms by the Virgin Money London Marathon confirmed that Mr Kiptum left London on Friday.
"We have a zero-tolerance policy on doping. London is part of the Abbott World Marathon Majors and we recently announced a groundbreaking extensive intelligence-driven testing programme.
"This shows the programme is working. Cheats will be caught and there is no place for them in marathon running," said Hugh Brasher, Event Director for the Virgin Money London Marathon.
Kiptum made headlines in October 2018 after breaking Zersenay Tadese's (Eritrea) eight-year-old world record at the time by running 58:18 to win the Valencia Trinidad Alfonso EDP Half Marathon.
He claimed the Valencia title over runner-up Jemal Yimer, and Abadi Hadi. An elated Kiptum told International Association of Athletics Federations (IAAF) that he was more than eager to participate in that race because of thorough preparations.
"I can't believe it, I'm over the moon," Kiptum told the IAAF. "Obviously I knew I was in good shape because I set a PB last month in Copenhagen, but I was eager to run in Valencia because it's one of the flattest circuits I've ever run, and I was confident of improving on my best."
"I realised the race slowed down between the ninth and 10th kilometre, so I decided to step up the pace and go for everything."
Kiptum ran his career best marathon in 2017 when he finished third in 2:05:26 at the Amsterdam Marathon.
The Valencia Half Marathon course is home to both the men's and women's world record.
Another Kenyan, Joyciline Jepkosgei, broke the women's world record in 2017 when she clocked 1:04:51 in Spain.
Gelete Burka from Ethiopia won the women's race last year in 1:06:11.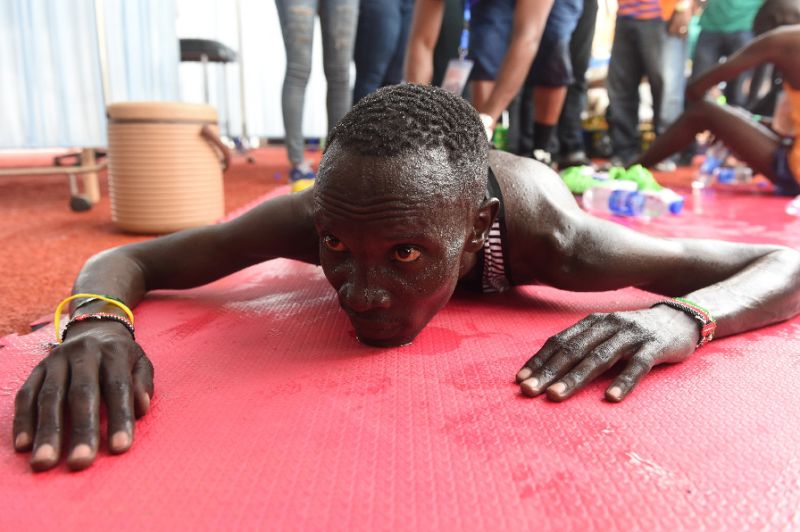 Huge prizes await the athletes who will emerge winners in the elite races. Winners of the elite women's race and elite men's race will pocket Sh5.1 million.
The prize for finishing second is Sh2.9m while the third and fourth finishers will take home Sh1.8m and Sh1.2m respectively.
Runners who manage to finish the race in under 2:05:00 in the men's elite race and 2:18:00 in the women's elite race will divide Sh7.9 million.
Record breakers will be awarded a cash prize of Sh2.3m, which is currently 2:03:05 for men and 2:17:42 for women.
The winners of the elite wheelchair races will pocket Sh5.1m. Those who come second and third will divide Sh13 million among themselves.
Eliud Kipchoge was the winner of the 2018 men's elite race with a time of 2:04:17. He has won the race three times in the last four years.
Vivian Cheruiyot won the women's elite race with a time of 02:18:31 followed by Brigid Kosgei at 2:20:13.
Eliud Kipchoge will be defending his title against Ethiopia's Shura Kitata and Britain's Mo Farah who finished second and third respectively in the 2018 event.
In the women' race, Kenya will be represented by Vivian Cheruiyot, Mary Keitany, Brigid Kosgei, Gladys Cherono and Linet Masai.