Athletics officials holding breath as the world champion face possible sanction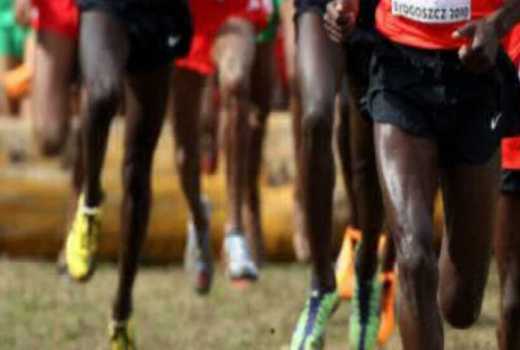 Another high profile Kenyan runner, said to have dominated world championships over the years, is embroiled in a doping scandal, Standard Sports has learnt.
Although the news has yet to be made public by either Anti-Doping Agency of Kenya (Adak) or Athletics Kenya (AK), impeccable sources have suggested the star has tested positive for performance-enhancing drug erythropoietin (EPO) during out-of-competition testing.
EPO is commonly used to boost the production of red blood cells and encourage more oxygen flow in the body.
"This is embarrassing. I don't even know how people will react to this development. It's high time AK acted on agents and managers implicated every time doping allegations come up," the source said.
Despite spirited efforts by Adak and AK to show the world and world athletics watchdogs they have done enough to curb the vice, doping still remains a huge threat to Kenyan's dominance in middle and long distance running.
Doping crossfire
Last year, AK set up the Kenya Doctors Network (KDN) whose mandate is to guide and clear top Kenyan athletes seeking medical attention anywhere in the world.
The news that a top Kenyan athlete has tested positive was said to have jolted both AK and Adak.
The star will likely be sanctioned, thus joining the growing list of banned runners, including Rita Jeptoo, one of the high profile Kenyan athletes caught in the doping crossfire.
Jeptoo won the Boston Marathon three times, including setting the course record (2:18.57) before testing positive of EPO in 2014.
It has been reported that between 2011 and 2016, more than 40 Kenyan runners failed doping tests.
Another big name that has been brought down by doping is the Olympic marathon Champion Jemima Sumgong, who was banned for four years after her claim of taking EPO for an ectopic pregnancy was rejected by the Kenya Sports Dispute Tribunal.
Some of the athletes serving bans include sprinters Joyce Zakari and Francisca Koki, who were busted at the 2015 Beijing World Championships after traces of masking agent furosemide were found during in-competition-testing.
Two-time cross-country world champion Emily Chebet was also banned for four years after testing positive for the diuretic and masking agent furosemide.
Last month Adak, in collaboration with Directorate of Criminal Investigations and the Pharmacy and Poisons Board, arrested a man who runs a chemist in Eldoret on suspicion of dealing in banned performance-enhancing substances.
According to Adak CEO Japhter Rugut, the man was under investigation for committing an anti-doping rule violation, contrary to sections 42 (2) and 42 (4) of the Anti-Doping Act.
"We will continue with the fight against doping and make sure the sport is clean," said Rugut after the arrest was made.