Kenyan athletes prepare for build up ahead of the World Relay Championships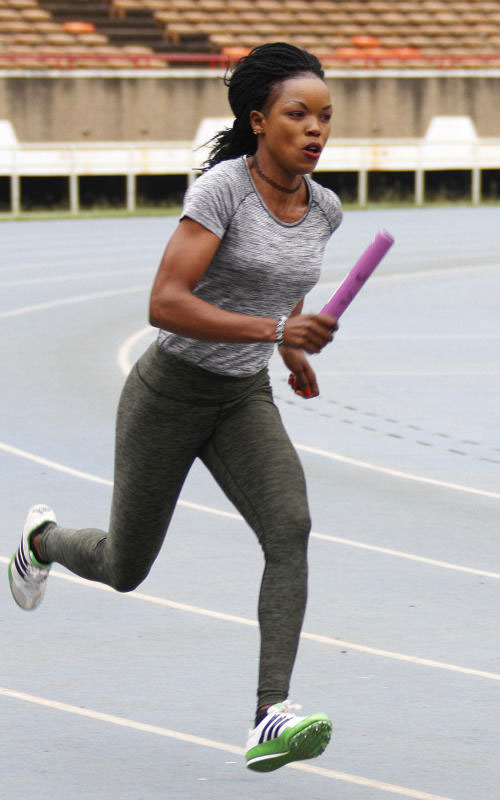 Following high turn out in the past two relays series, Athletics Kenya opted to invite athletes to the third leg scheduled for Nyayo Stadium on Saturday.
The series acts as build up competitions ahead of the trials at Lornah Kiplagat tartan track in Iten on April 13, where a team will be picked to the World Relay Championships set for Yokohama, Japan, on May 11-12.
Paul Mutwii, the AK vice chairman in charge of competitions, said the decision to invite athletes was reached after they witnessed high numbers in the first and second series at Nairobi West Prisons grounds and Nyayo Stadium.
"In the last two series, we witnessed high turn out, which was a challenge in selecting the finalists," said Mutwii.
"The invited athletes recorded the times we needed. It gave us an overview of the team we will select in the national trials."
The invited athletes include World under 20 1500m champion George Manangoi, former national 100m champion Mike Mokamba, Mark Otieno, Millicent Ndoro, Joan Cherono, 400m hurdler Maureen Jelegat.
Get the latest sports news updates. Subscribe to our SMS sports service by texting 'SPORTS' to 22840.
Short and middle distance athletes include Alfas Kishoyian, Veronica Mutua, Hellen Syombua, Maureen Thomas, Navian Michira, and Damaris Akoth.
Africa relay bronze medalist Joan Cherono is keen to make the team to IAAF World Relays and perhaps win a medal.
"I have gained enough experience in the last two years. I think I will make the squad to world relays," Cherono, who is coached Peninah Talam in Nakuru.
"I glad to have stepped up from 400m to 800m. I am impressed with my progress so far and hope to compete in 800m this season. I hope to do well in the relay series and eventually make the team to Yokohama," said Kishoyain, 2011 World Youth 400m silver medalist.
This year's World Relays will have two new events on its programme: the mixed 2x2x400m, designed with middle-distance specialists in mind, and the mixed shuttle hurdles relay for sprint hurdlers.
The mixed shuttle hurdles relay – which will be the last final of the first day in Yokohama – will feature two men and two women on a team, each running 110m legs.
The race will begin with the women running their standard 100m hurdles race from the finish line towards the traditional start, but running an extra 10 metres at the end of their leg to account for the extra distance.
They will then change over to the first man on the team who will run 110m back up the straight in the adjacent lane and then change over to the second woman, and so on.
For More of This and Other Sports Stories Subscribe to the Standard Epaper
LATEST STORIES