Kenya Open: Why our golfers are courses away from winning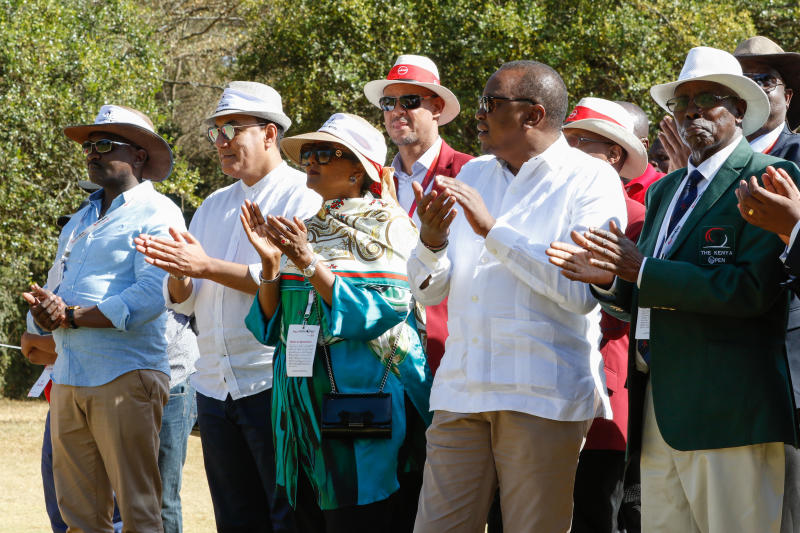 Kenyans who got bit by the Golf Bug after the turn of the century have had a long and disappointing wait in anticipation of a homegrown Kenyan professional golfer winning the Kenya Open.
Indeed, since Jacob Okello lost in a playoff to Argentinian Ricardo Gonzales in 1998 and came out runner up, no other local Pro has finished in the top ten in the last twenty years.
The good news is that going by the action at the inaugural European Kenya Open Golf Championship played at Karen Club last month, there are positive signs this might change in the near future.
Thanks to team Magical Kenya, the 2019 Kenya Open lived to its top billing. The newly attained status into the European Tour saw an entry list featuring some of the high ranking golf professionals and winners on in the European Tour. Of note was that three of the four immediate Kenya Open Challenge Tour Champions were in the field.
Adding to the intensity of the competition, were recent European Tour winners like Shubhankar Sharma, Gaganjeet Bullar, George Cortzee and Renato Paratore. We expected one of them to win. It never came to be: Kenya Open lived up to its tradition of humbling stars while launching new champions.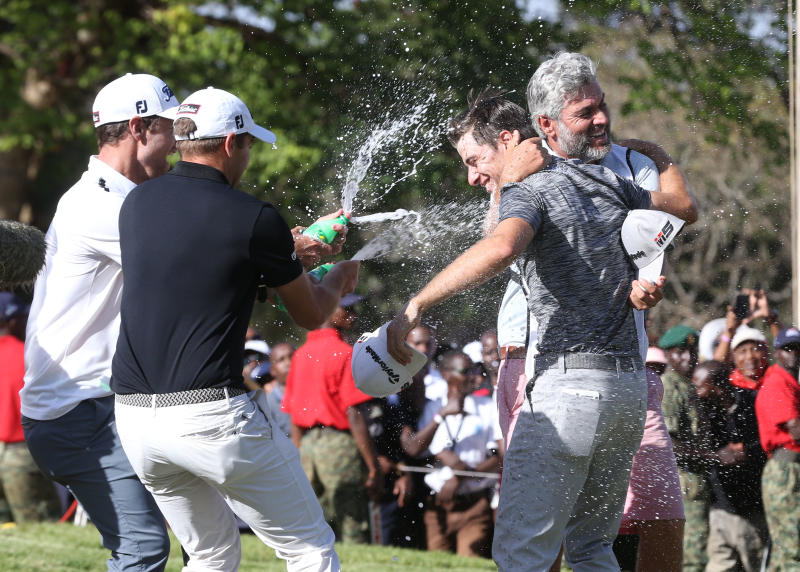 The eventual winner, Italian Guido Migliozzi, had never posted a top ten in previous European Tour or Challenge Tour events, and the defending champion, another Italian, Lorenzo Gagli, did not even make the cut! Such is the vagary of the Kenya Open: there are no guarantees, you never know who will happen.
To Kenyans, the star of the moment was no doubt the local 35-year-old Pro Simon Mburu Ngige who finished tied for the 25th position. His chip-in at the final hole was pure class.
No one displayed our excitement that the blatantly biased marshal who just could not help rushing to Ngige and giving him a huge bear hug while smiling big and wide for the world to see. In reality what had Ngige done? He had not won the Competition. He made the halfway cut, no mean feat considering the many chest-thumping long drivers who year in year out swear they will win our open, then don't even make the cut.
Ngige finished T25? Not bad, but not good enough. A better question would be to ask how he had achieved that. Ngige is neither a young buck in golf nor an inexperienced professional golfer.
He is 36-years-old and this was his 19th appearance at the Kenya Open. How far can he go? It depends.
Watching Ngige's style and composure, as he did his thing, told a lot. For starters, he is trim, fit and has a great swing. I like his swing finish: classic, and in total balance. He was comfortable and at ease as he played.
That kind of attitude is borne of experience. Ignoring the TV cameras, while still feeding off the cheering crowds takes lots of exposure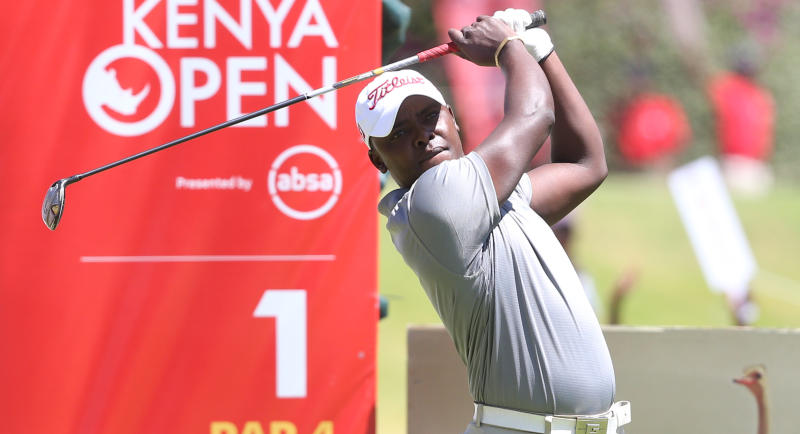 Of course, he has played the Karen Course hundreds of times, so has tonnes of local knowledge.
So, what next on the Kenyan Professional tour golf arena? The visiting Pros have left and continued with their golfing life. Some like Coetzee and Van Rooyen, who had found the going tough at Karen have since posted great scores at the Malaysian Maybank Championship and the Hero Indian Open. Their golfing lives have continued.
I wish I could say the same about our Kenyan Pros. Most have gone back to their regular rut, waiting for the 2020 Kenya Open. That is no way to develop a Tour golfer. At the time of writing this article, the Zambian Open, a Sunshine Tour event, was in progress and there was not a single Kenyan in the field.
Of the 145 entries, 15 are from Europe, 20 are Zambians, five Zims and a lone Ugandan, Kasozi who played the Kenya Open. The rest of the 125 are South Africans: 80 per cent. Hint, hint, Kenyan Pros, here is an opportunity waiting to be exploited.
Why are Kenyan Pros not on the regional golf tours? The no-brainer answer is obvious; their games are simply not good enough and badly need financial help. They need to develop good all round professional golf ability in order to join the tours. Not just hitting it long: they have to learn know how to work that ball, when, where and why.
They also need a lot of support. We give a big Thank You! to all the firms, companies, corporate institutions and individual persons that backed these warriors.
Total support means a commitment that goes beyond dishing out some golf shirts to these golfers. It means multi-year full support that includes, air tickets to competitions, hotel accommodations, allowances and fitted golf equipment. Once is not enough.
Such support is not a freebie. The golfer has to perform and give back some value to the sponsor. Pro golf is not easy, however talented you might think you were born. I have discussed this in the past, and have to warn those who think Pro golf is easy pickings. It is not.
Pro golf is complex: it requires starting at an early age, discipline, proper training by a certified PGA trainer, fitness, mental coaching, course management training, nutrition, equipment, short game proficiency, scrambling, learning the history of golf, watching endless videos of previous competitions down to memorizing how a particular putt on a particular green behaved it out of the ordinary.
Winning the Kenya Open is a specific challenge. The Kenya Open is known as a quirky and deceptive competition. Just looking at the course card, one might label the Karen and Muthaiga Courses low hanging fruit. You are wrong.
By most tour standards, both courses are short since the length of tour courses these days are in the 7,200 to 7,500-yard range. The Karen course measures only 6,700 yards.
Once you adjust for the reduced length due to the high altitude, the effective length comes down to 6,300 yards. Considering length alone, this is a ladies course length! LPGA tour courses range from 6,200 to 6,600 yards. And there lies the deception.
If you think your 350-yard drives will tame the course, you are very wrong and have fallen for a trick used by smart course designers. Their trick lies in disabling your driving prowess and adding teeth to the course layout elsewhere.
It most recently happened on the US PGA Tour at Merion, site of the 2013 US Open, where the course was set at a measly 6,700yards!
Compare that to Shinnecock Hills in New York last year, where the course length was 7,000 yards, or to Pebble Beach this year at 7,040.
Both courses are at sea level and play to their full length. At Merion, they grew the rough to over four inches tall. Nobody was going to bomb and gouge their way through that short course.
I have noticed that quite a number of our Pros approach all course with a one-size-fits-all attitude, long driving being the perceived elixir. Unfortunately, on a course like Karen, size does not matter. This is a parklands style tall tree-lined course. Placement is the key.
The purpose of your drive is to place the ball at the position that gives you the best approach for your approach shot to the green. Almost all the Par4s are reachable in two shots, the length of the second shot notwithstanding.
At Karen, the teeth lie in the dogleg holes. Your long drive will blast through the dogleg, so is of no use.
The corner is also too near for a draw of fade to work. In short, keep your driver at home, and tee off with a long iron or hybrid.
This is a course you do not have to overpower. While seasoned Pros were swinging at a comfortable 80 per cent, I saw one of our long-driving Pros flat out murdering the ball with his driver. A lousy swing, really, that left him out of balance, shirt untucked.
"What for?", as Paresh Jai, an experienced golfer I played with when I started golfing, and foolishly went at every green with my driver as if I could reach it, asked me once. "Why swing so aggressively? You still need a second shot to hit the green".
Some holes did offer opportunities to drive the green, thus setting up an eagle. But if you missed the green, the Kikuyu rough and low overhanging tree branches lay in wait. Chip and running, garagaria as is locally known, was not an option, and suddenly making par on a short easy Par 4 was no longer guaranteed.
Club choice matters. I have always advised our Pros to develop a tight friendship with their 2-iron. Unfortunately, most don't even have it. If the wind decides to howl, as it did during certain hours, the last thing you want is a trajectory that sends the ball soaring high in the wind. You have to tee off with a 2-iron in order to keep the ball under the wind. Ever heard of the Tiger Stinger?
If you watched the Televised broadcast, Kikuyu, the grass not the people, was the one word that kept coming up every five minutes. That was the second set of teeth. It flummoxed most of the European players.
Compared to other grasses commonly found on fairways, for example, Bermuda bentgrass and ryegrass, the vicious Kikuyu grabs a ball chipped onto the fridge and will stop it like it had ABS brakes if landed on the green.
Get the latest sports news updates. Subscribe to our SMS sports service by texting 'SPORTS' to 22840.
The grain aggressively steers away a perfectly rolled putt. Forget gouging a ball from lush green Kikuyu cabbage. You are dropping a shot, buddy. You should have kept your drive in the short grass.
Our boys may not know this, but they have a huge advantage on Kikuyu grass.
Mzansis figured Kikuyus grass a long time ago and the Italians now seem to get the hang of it. Renato Paratore's amazing chips and putts on the second day were like cheese and chalk compared to the first day.
I am dishing out free pearls here, my dear pros. Take heed and you just might keep that bronze rhino sculpture where it belongs in 2020: right here at home. Keep it in the shortgrass, and shout out [email protected]
For More of This and Other Sports Stories Subscribe to the Standard Epaper
LATEST STORIES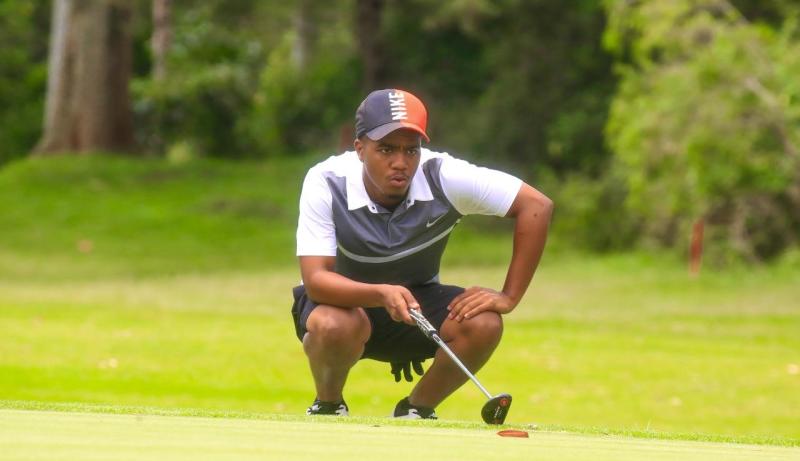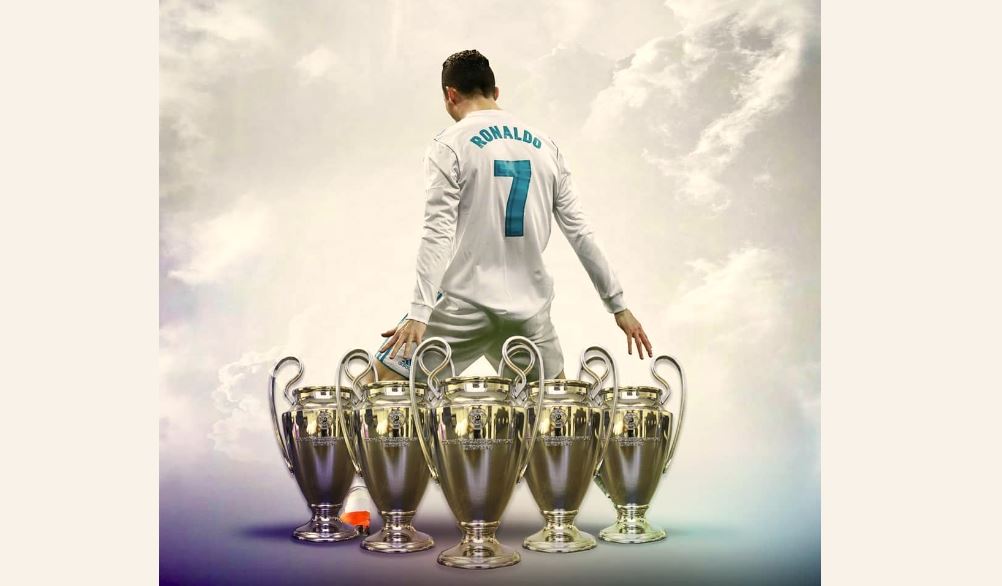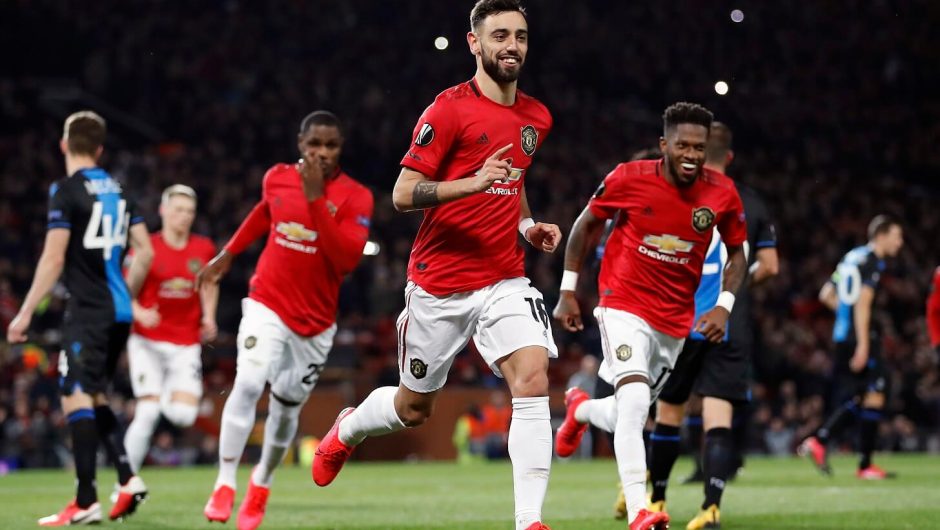 Premier League 10 hours ago
POPULAR HEADLINES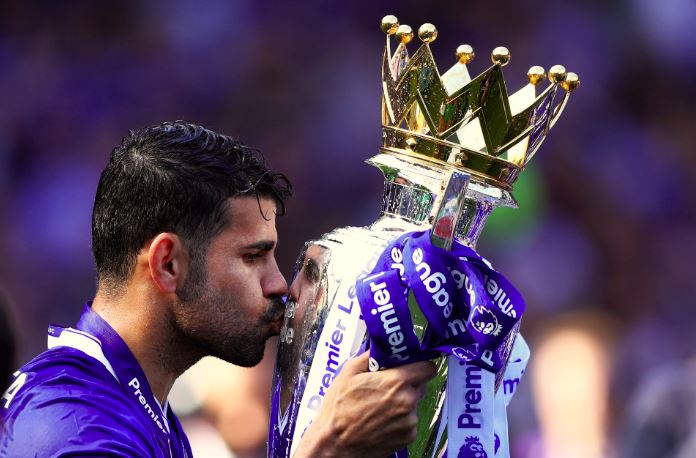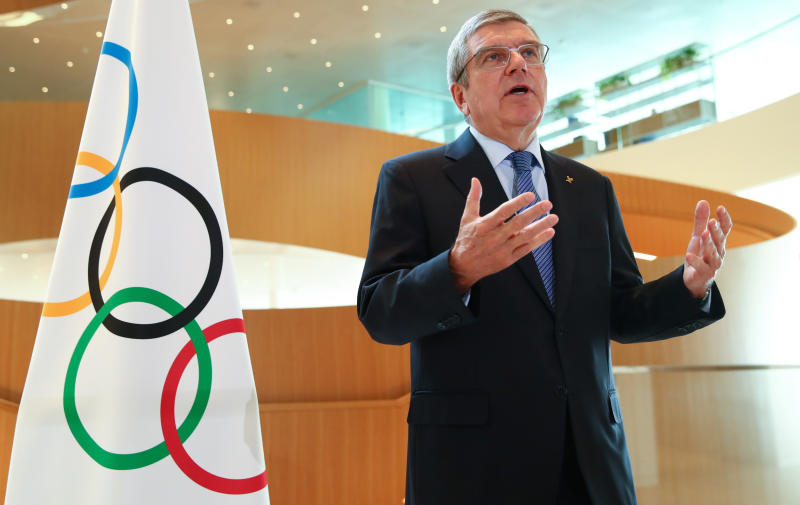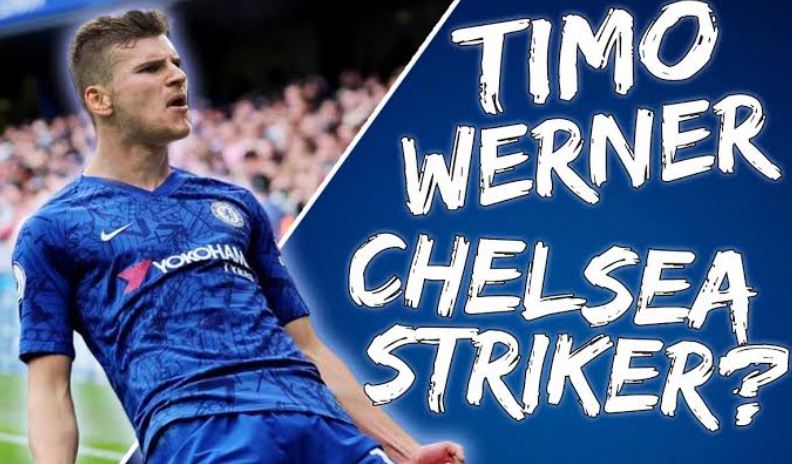 Gossip & Rumours 12 hours ago