Samburu lowland livestock farmers to get drought resilient camel breeds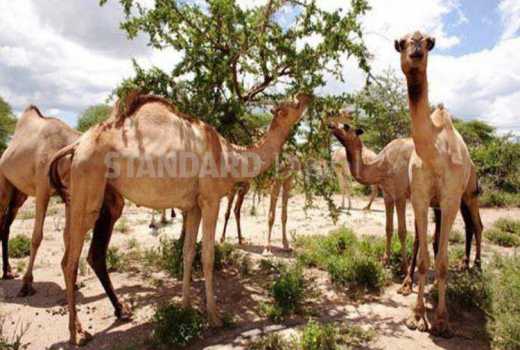 Samburu County's livestock department is set to distribute drought resilient camel breeds to livestock farmers in the lowland parts of the county.
This comes as drought continues to hit the pastoral county with fears that it might wipe out all livestock in the lower parts of Samburu east and north.
Speaking in Maralal town on Saturday, Samburu Governor Moses Lenolkulal said the county government is trying to invest in sectors that will enhance resilience.
"We will be distributing livestock that's more resilient, especially camel breeds that are more resilient to drought," he said.
Lenolkula added that the county is making provisions for irrigation schemes in Samburu North and West.
"We will introduce crops that are less rain fed to ensure production across the year," he quipped.
Further, on efforts to address water scarcity in the region, the governor said that the county government will equip 29 boreholes across the larger county with solar panels.
In Samburu central 17 boreholes will be equipped while Samburu east will have 8 of its boreholes equipped.
Samburu north will have four boreholes equipped with the solar panels.
However, the governor called upon the national government and other well-wishers to assist her county in the fight against drought.
He however could not name the exact number of residents affected by the ongoing drought saying that the National drought management authority will carry out statistics to reveal the exact number