The 10 golden rules to set up a thriving farm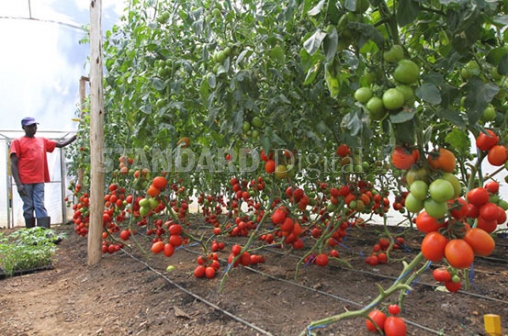 NAIROBI: Many people want to be farmers. Better farmers, great rich farmers.
I have worked with farmers all my life. I have also grown up in a farm and watched my parent tirelessly work the soil in the hope of making a better living. Sometimes they succeeded, other times they failed. They just never gave up.
That is the story for millions of farmers. There are nostalgic memories I have of those years. Like the songs we sang at harvest, the roaring, the humming and screeching of lorries ferrying tonnes upon tonnes of dhania seeds from our farm. I remember the happy smiles of the women when the rains fell and the laughter of the drunken fathers after a bonus payout.
I also remember the morning we buried Carol, the eldest in our milk herd. My sister and I named her after our neighbours' only daughter in sweet revenge for having given their greedy goat a name that sounded very close to hers.
Despite the malicious intentions behind her name, Carol turned out to be the best we had. She was the highest producer and made friends with all of us. She never tired of welcoming us with her croaky moo. Her sudden death was devastating. We mourned as you would for a close friend.
The problem with farm business is the fact that it is always packed with emotions. Real farmers invest more into the farm beyond the labour and finances. It is believed to be the reason farmers don't quit.
Things have, however, changed. Farming is no longer a game of chance. People are quickly learning the art of agribusiness and reaping handsomely from it. A lot goes into running a successful business.
To start up, one or nurture it successfully, there is a handful of rules that have to be kept.
1 Agriculture is for anyone, farm business is not
Almost anyone can manage a kitchen garden, nurture some potted flowers or feed a gold fish in an aquarium. But when it comes to agribusiness, there is a lot more involved.
It is therefore important to start by giving a cold reality check to your passion in agribusiness. Consider whether you really have the time and energy your enterprise will need; because like any other business, it will take both passion and commitment to thrive.
2 Farm business is more than passion
Besides the passion to grow crops and rear animal, you also need to have some basic skills in business. Numerous farmers have carried their passion to the farm and hoped to make it. They soon realise you need a few more skills to succeed. Some knowledge in basic bookkeeping, people management and some aptitude in marketing are paramount.
3 Match your farm with the best venture
Your farm could possibly support a number of agribusiness ventures. But before you engage in any, conduct a thorough survey of other alternative uses and adopt the best alternative. Whereas it is easier to grow what everyone else is growing, venturing into new frontiers is one of the best ways of steering off stiff competition.
4 Start by scouting for the best markets
It is much easier to grow anything than it is to market it profitably. Before executing any plan, start by scouting for the best market. Some of the unexploited avenues include online marketing, contract business with schools, hospitals and other institution and regional markets.
5 Start small, set reasonable goals
Starting small gives you an opportunity to make mistake without paying heavily for it. At times it's the best way to learn. First get the experience and then grow your business.
6 Keep important contacts
The moment you get into farm business, nothing can take the place of experience. It is important to keep the contacts of people who could be useful at your hour of need. You can also gain many useful contacts by participating in farmer's forums and training programmes.
7 Take risks, but invest wisely
It is easier to get a bank loan than it is to put it into a prudent use. There will always be a lot of things money can do in the farm. You must, however, invest in ventures with the highest returns.
8 Think out of the box, but cutting corners is not part of the deal
The easiest way to fail in a farm business is to start taking shortcuts. Farming needs a lot of patience. It is more like taking a marathon, as oppose to taking a sprint. If you want to last in the business; learn to be both innovative and patient.
9 Fail. Fail again and again. But fail sensibly
There is no magic bullet in business. At times things work; at times they don't. It's the only way you gain experience. Don't stop pursuing your dream because you failed, it's the life of a farmer. As long as you learn from it, it will only make you better.
10 Grow a sense of humor along with your crops
Experience has taught farmers that the only way to succeed is by wearing a light heart. Calamities will sometimes visit. It could be a flush flood that sweeps your crop, or bunch of stray lions that pays a surprise visit to your herd.
I could say take up an insurance cover, or grow a thick skin. But I choose to say, grow a sense of humour. Laughing at your problems is at times the best you can do.
The writer is an agriculture and science communication expert, consultant, and university lecturer.
Timing is everything, says tomato grower
When he first planted tomatoes on his father's farm as a lad in Standard Seven in 1979, John Kariuki Thiaka did not realise he was onto something. Thiaka says the 108 plants he grew began to pay off just four months later.