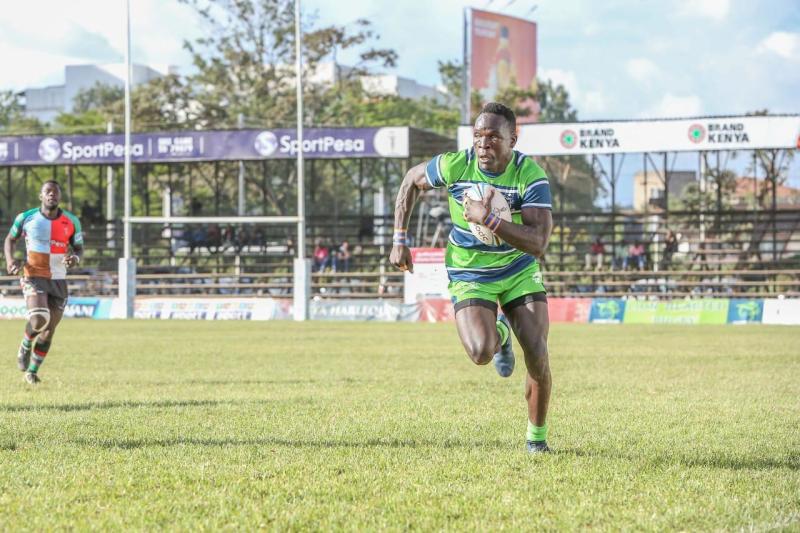 Jacob Ojee put up a performance to remember over the weekend as he helped KCB to dethrone defending champions Mwamba and win the Kabeberi Sevens title at RFEUA, on Sunday.
Ojee captained the bankers to glory as he finished the tournament with most tries; six. The bankers were unbeaten in the two-day event. Ojee tied with Keith Ombwaga of Kabras Sugar.
KCB and runners-up Strathmore Leos have dominated the KRU's Kabeberi 7s dream team after the conclusion of the competition.
Kenya Simbas winger Ojee made the Kabeberi Sevens team of the tournament alongside his teammate Bob Muhati and Menengai Oiler's Austine Sikutwa.
Other players in the dream team include Strathmore Leos quartet of Branson Madigu, Stephen Osumba, Festus Shiasi and George Ooro.
Brunson Madigu managed five tries in his side's run-up to the final.
KCB's Levi Amunga finished as the top points scorer with 39.
Oilers finished with the bronze medal, Mwamba fifth, Kenya Harlequin Challenge Cup and Impala Saracens 13th place final winners.