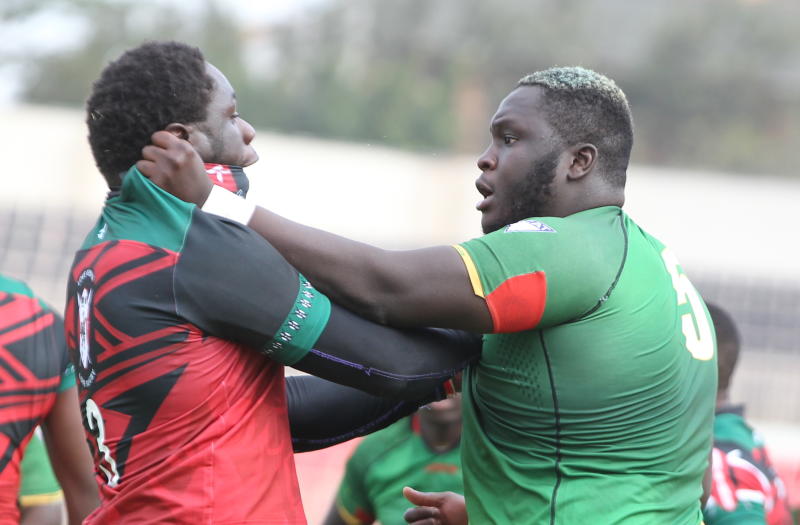 Kenya Simbas on Saturday went down 51-14 to Valke Falcons in their opening Currie Cup First Division match staged at Bosman Stadium in South Africa.
Paul Odera's charges who jetted to South Africa on Thursday conceded 32 points in the first half and 19 in the final half.
In the end, two-time Kenya Cup champion Brian Tanga and KCB's Samwel Asati started for Kenya after netting their two consolation tries in the defeat.
Valke dominated the first half and went to the break leading 32-0.
On return from the break, Simbas did well to keep Valke on back foot and went on to score a try through Asati which Jone Kubu converted for a 32-7.
Tanga later scored Simba's second and last try of the match in the defeat.
Dan Sikuta is the captain of the squad alongside Impala's Elkeans Musonye and KCB's Darwin Mukidza. Brian Ndirangu and Collins Injera are expected to link up with the side later in the campaign.
Besides Kenya and Georgia, Zimbabwe have been invited for the competition that will end on June 25 this year.
The other teams are defending champions Leopards, Down Touch Griffons, Valke Falcons, Boland Cavaliers, Eastern Province Elephants, Border Bulldogs and South Western Districts (SWD) Eagles.
Carling Currie Cup Results and Fixtures
Valke 51-14 Kenya Simbas
Kenya Simbas vs Zimbabwe Goshwaks -April 23
Downtouch Griffons vs Kenya Simbas- April 30