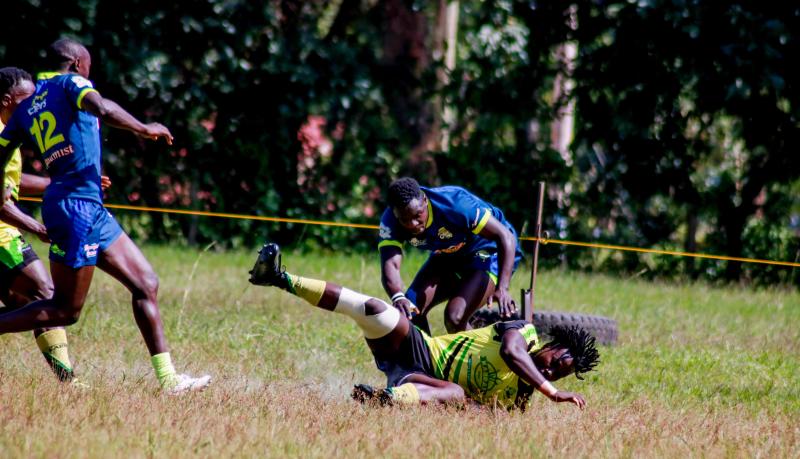 Menengai Oilers stretched their Kenya Cup unbeaten run to six matches after thrashing visiting Homeboyz 34-6 in a match staged at the ASK Showground in Nakuru on Saturday.
Beldad Ogeta and John Okoth each scored a brace as Oilers drilled in scored six tries to pick their fifth bonus point of the season out of six while Homeboyz managed to convert only two penalties.
The victory marks Oilers' sixth consecutive win of the 2021-2022 season which sees them maintain their lead atop the Kenya Cup standings on 29 points.
On the other hand, the defeat brought to an end Homeboyz two match winning streak.
In the match, Beldad Ogeta gave Oilers the lead after 15 minutes of game play to lead 5-0 after Austin Sikutwa's missed conversion.
Five minutes later, Ogeta grabbed his brace with Ominde slotting in the conversion for a 12-0 lead.
John Okoth and Steve Ochieng joined ogeta on the score sheet to extend the hosts lead to 22-3 with the Deejays getting their first points from a penalty.
In the final half, Oilers sealed the victory after new signing Samson Onsomu opened his account and Okoth grabbing his brace in the win.