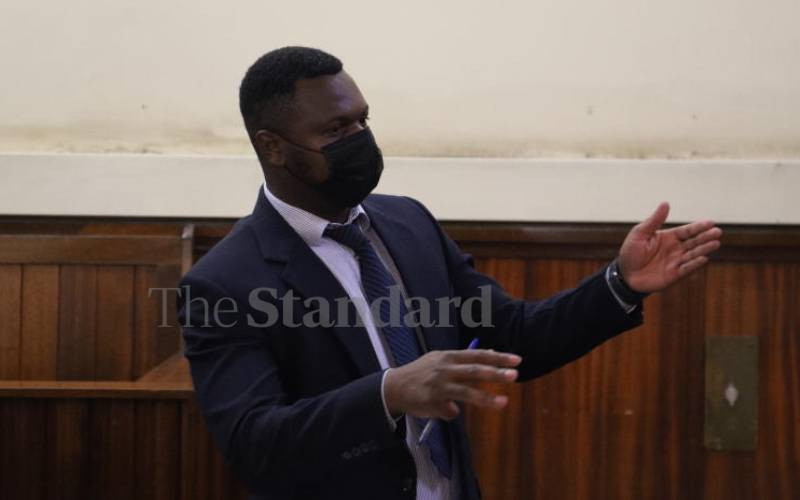 A woman is set to testify against her aunt in a case involving a Sh100 million estate left behind by a German national they both claim to have been married to.
Lucy Wanjiku, 51, sought orders in court to block her 73-year-old aunt Susan Nyambura from the properties of Joseph Leitmann, who died on August 3, 2001.
The court has ruled that Ms Wanjiku should prove her marriage to the German by giving oral evidence. She is expected to give the evidence before Justice Hillary Chemitei at the High Court in Nakuru in October.
The court ruled that the 21-year succession case be heard on merit.
Leitmann left behind 5,178 acres, houses, hotels, motor vehicles, boreholes and a machinery business. He also had 2,000 shares in Ukingoni Farm Company Limited.
Wanjiku wants her aunt evicted from one of Leitmann's estates in Nakuru and blocked from his other properties.
In court documents, she claims she was the only legal wife of Leitmann. "My aunt (Nyambura) was a housemaid. As such, she has no right to claim a share in the properties," said Wanjiku.
The evidence Wanjiku filed before court included a marriage certificate that showed she married Leitmann on June 30, 1995.
On May 11, 2007, Wanjiku was issued with a grant of letters of administration and an order to evict her aunt. Nyambura has accused Wanjiku of fraudulently obtaining the letters of administration by making it look like she was the only surviving Leitmann widow. "The respondent concealed the fact that her aunt was her co-wife and also a widow to the deceased," Nyambura told the court.
She wants the court to revoke the grant, declare it illegal and stop her niece from evicting her.
Nyambura said she and Leitmann were united in a Kikuyu customary marriage in the 1960s "and we accumulated wealth together".
She said she took in Wanjiku when the latter was a toddler, raised and educated her, as she did not have children of her own.
Nyambura claimed Wanjiku had an affair with the German national, which resulted in two children.
She said Wanjiku would later abandon her children and Leitmann and go to the US. "The deceased showed remorse and called me back to his house," she said. The case will be heard on October 25 and 27, 2022.