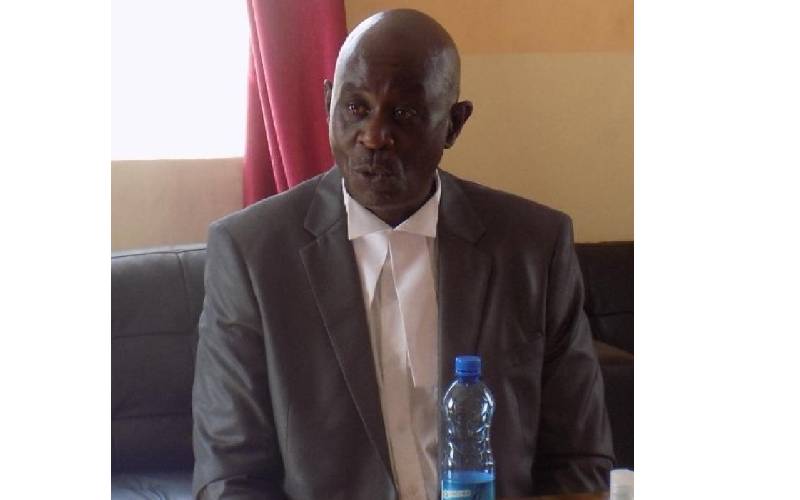 The family of a prominent Uasin Gishu farmer has suffered a setback after the High Court in Eldoret quashed its bid to reclaim 400 acres compulsorily acquired by the State 44 years ago.
Instead, the court ordered that they be given back 217 acres to avoid further litigation.
The case involved 618 acres owned by Kiptalam Arap Cherunya. But after Cherunya's death, the case was taken over by his four children – John, Sammy, Grace, and James Cherunya.
The Environment and Land Court Judge Stephen Kibunja while delivering the judgment on the case that has been pending since 2008, said that the acquisition by the government was lawful.
"A declaration is hereby issued that compulsory acquisition by the government of 400 acres from the petitioner's LR NO 8148 measuring 617 acres, was validly done," read the judgment.
"The respondents are therefore directed that the said acquisition be duly noted on the registers of LR NO 8148, Eldoret Municipality/ Block 15/2366, and the subdivisions thereof that have not been allocated to private individuals/entities."
Cherunya had moved to court seeking to reclaim his land, which the government had acquired and gazetted in March 1978.
He sued the National Land Commission, Chief Registrar of Lands, the land registrar Uasin Gishu District and the Attorney General.
He told the court that the State had acquired the land for industrial, residential, shopping centre development and ancillary purposes but instead sold it to individuals against the public purpose for the acquisition.
Cherunya had also claimed that although he had the original title deed, the Commissioner of Lands had issued titles to the individuals who joined the case as interested parties.
He had also claimed that no survey work was done on the land, adding that he had never been asked to surrender the title deed of the entire parcel.
Justice Kibunja agreed with Cherunya's claim and said that although the land was validly acquired, the move to allot it to private individuals was unlawful.
The court said that a section of the land was allocated to Industrial and Commercial Development Corporation (ICDC) and Rivatex Company and the rest was sold to individuals.
Justice Kibunja said that the Constitution, both old and the 2010 one, encouraged the compulsory acquisition of privately owned land only for the promotion of public benefit and interest.
The parcel land is along Eldoret- Kapsabet Highway next to Rivatex Company.