Man accused of killing wife, three children in Nandi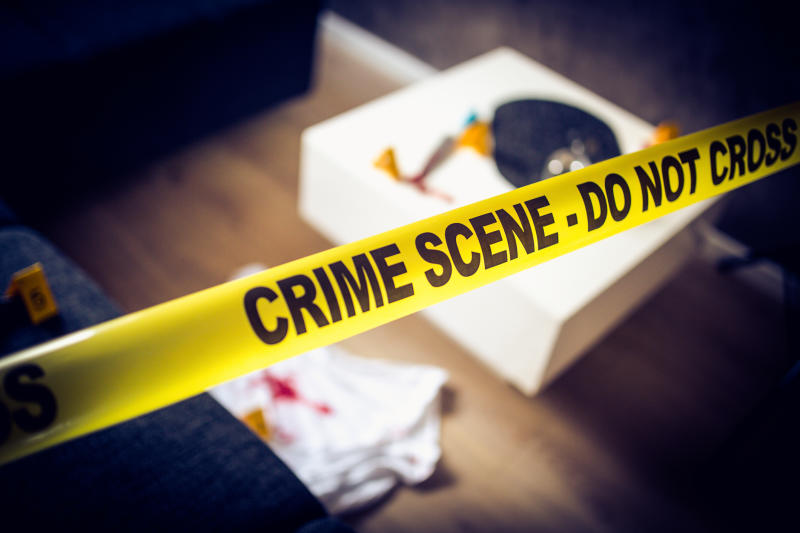 A 36-year-old man is in police custody for allegedly killing his wife and three children at Ndalat Village, Nandi County. After allegedly committing the crime yesterday, Philip Abera, a casual labourer, walked to Kipkaren Celia Police Station at 7am to report the incident.
According to area residents, Abera was always embroiled in constant wrangles with his wife Risper Jelimo, 42, during their 12-year marriage.
Residents who arrived at the scene found the bodies of Brenda Jeruto, 8, and her younger brother Linus Kipkoech, 6, lying on the bed in a pool of blood alongside their mother, whose throat had been slit. The knife suspected to have been used in the killing was found next to the bodies.
The eldest son – Kevin Kipkosgei, 10 – was found dead in the sitting room.
The sitting room had clothes and utensils scattered all over.
Nandi County Police Commander Naomi Ichami said when Abera surrendered to the police, he had an injury in his abdomen.
"He claimed he was stabbed while fighting with a man he caught with his wife. We took him to the hospital, and we're waiting for a hospital report before putting him into custody," said Mrs Ichami.
She said they had launched investigations on the killings and to establish the veracity of Abera's claims.
Amon Kiplimo, who was among the first family members to arrive at the scene, said the bodies of the three children had marks on their necks and foam oozing from their mouths.
"We did not hear any commotion from the house during the night. In the morning, the area chief and other villagers went to check at the homestead after the man had reported to the police station," Kiplimo said.
He said two months ago, Jelimo and her husband engaged in a fight at a drinking joint during which Abera injured her face using an alcohol bottle.
"The two have been engaging in fights while drunk. I took Jelimo to hospital where she was treated then discharged, and she stayed in my house for a while before going back to hers," said Kiplimo.
Sarah Kosgei, the deceased's sister, said Jelimo had been complaining of mistreatment and beatings from her husband for years.
She said at some point, she housed her together with her three children because their parents died years back. After a while the two reconciled and Jelimo went back to her house.