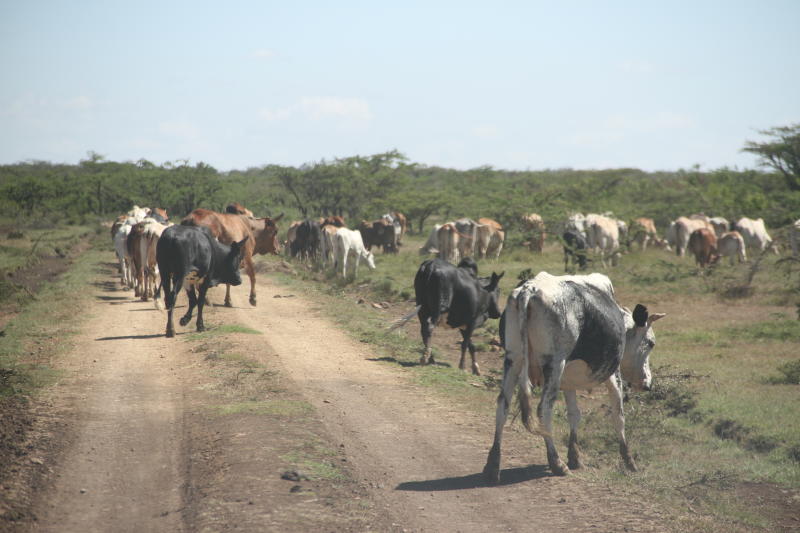 The government has impounded over 400 head of cattle that had invaded private farms in Laikipia Central sub-County.
Laikipia County Commissioner Joseph Kanyiri said it is believed the cattle had been moved from the counties of Samburu, Isiolo and Baringo.
"We have seen cows being ferried with lorries at night and left with Morans to graze them.
"Some of these herders are armed with rungus and illegal firearms here in Laikipia. We will not accept that,'' Kanyiri said.
He added that illegal herders breached the fences and drove the cows to the farms.
He called on herders to seek permission before grazing on people's farms aimed at averting conflicts.
"Some herders, when asked why they are grazing on people's farms without their approval, attack them with rungus. It is illegal and unacceptable,'' said Kanyiri.
He further said authorities are in pursuit of the culprits and they would drive the livestock to their respective areas in order to restore peace.
Kanyiri noted the herders will not have to worry about pasture and water since long rain had resumed in the respective places that had caused them to migrate.