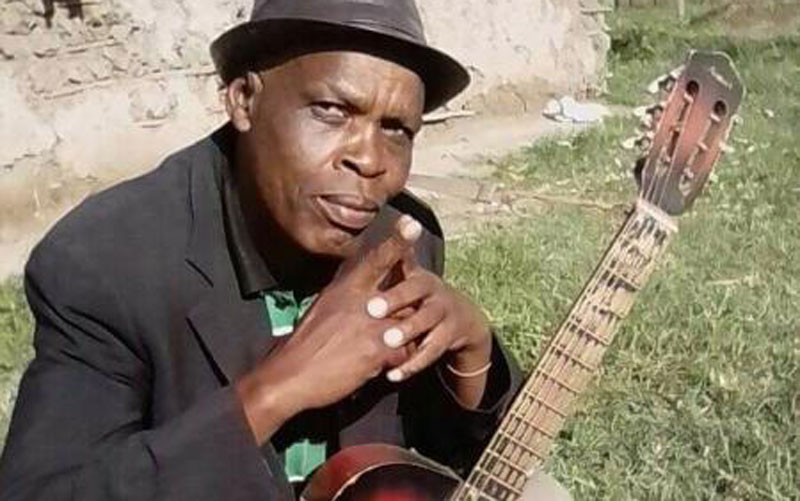 Chepalungu sub-County has beaten the odds to carve a niche for itself as the home of Kalenjin secular artistes. Almost every village in the sub-county tucked in Bomet County has an active musician, winning itself the title, Cradle Land of Kalenjin Secular Music.
The late Raphael Kipchambai Araap Tapoituk brought to light the hidden talent in Chepalungu after producing hits that continue to rule the airwaves.
Kipchambai, who many only know him as Kipchamba, famous with his Koilonget Band was a known village soloist who later turned into a professional secular artiste, producing more than 800 titles under his name.
There was no YouTube then, no internet or TikTok and music was simply enjoyed by the community. Stars mostly shone in their localities and until today, that is what most musicians in Chepalungu are experiencing. But that not withstanding, Kipchamba was a big hit, a celebrity in his own right who was sought by prominent personalities to entertain during social and cultural ceremonies as well as political gatherings. He was embraced by the late President Daniel Moi and his songs such as Hamba (Amba), Magdalena Chemolel, Sera and Kapkirwok are hits among the Kalenjin.
His move to embrace singing, according to commentators in the region opened floodgates of music in Chepalungu that has turned into a culture. Upcoming stars learned the art from him and even though recording studios and technology that aids in recording and producing good music sound was rare in Chepalungu, still the compositions would become major hits among the locals who embraced their local stars.
The constituency boasts of more than 200 active artistes, according to the Kalenjin Music Association (Kamua). "Chepalungu is home to three-quarters of the Kalenjin musicians, and the numbers are rising by the day," says Kamua chairman, Paul Rotich.
The singing culture has helped the constituency shake off the hardship tag that has stalked it because of its semi-arid climate. It has been billed as a moneymaker for the region that does not practice commercial farming.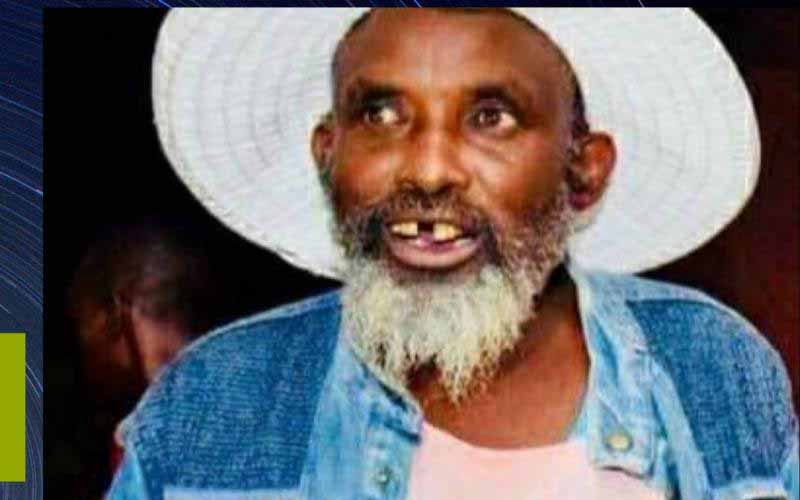 Moris Araap Mainek, one of the veteran musicians from the constituency said locals take music and culture seriously. "We have preserved our culture and Kipsigis language, which has helped in nurturing good musical lyrics and messages that appeal to lovers of secular music in the community. That is why most musicians from this area find it easy to play around with words," he said.
Moris said the late Kipchamba, who hailed from Kimaya village in Chepalungu helped in taking music to a higher level, and was the first Kalenjin to formally record his music under Koilonget Band.
Moris said the success achieved by Kipchamba famed for Kalenjin Rhumba music inspired him and a dozen others to take up music.
"In 1956 when I ventured into music, Kipchamba was ruling the scene and very popular with Kalenjin Rhumba," notes the veteran musician when we meet him at his Kimindilil home.
Moris says because of the passion and inspiration from Kipchamba, he left farming to venture into music, a career he has stuck with to date. Moris is among more than 10 veteran musicians from Chepalungu who were recently feted by the county administration.
Some of the veteran musicians who helped in nurturing music in Chepalungu are Francis Koech, popularly known as Chemirei. Chemirei sang alongside Kipchamba at Koilonget Band, where he wrote and recorded more than 50 songs, among them, Chi Neo Ketekisi.
Segeri Araap Talam, Joseph Chepkulo and Philip Sigei are other veteran musicians who pioneered Kalenjin secular music by working under Kipchamba at Koilonget Band.
Sigei, who is famed for hit songs Chorwenyun, Kilimanjaro, Solobchot and Kiptiltilyet, was the only one who later broke away from Koilonget to set up his own band and named it Cheilonget Band. The band is among the leading sounds in the region and has now managed to position itself as a national outfit thanks to its fusion of various Benga sounds into its hits like Kilimanjaro.
Sigei, however, says his decision to break away was not in bad faith, but out of advice from Kipchamba, since he wanted to do his own music.
Paul Korgoren of Olesoi Band together with his elder brother John Korgoren set up Chamasis Band to rival Koilonget and Cheilonget, which were very popular in the 1990s.
Micah Maritim also picked lessons from Kipchamba and formed his Kimaya Jazz band, intensifying competition for bragging rights. With changing faces of music production and the invention of new music technology, many thought Chepalungu would lose the title of being the home of music talents, but that has not been the case.
Music evolution came with new talent with musicians who seem to have perfected the art for the better, picking important lessons from veteran musicians.
Michael Rotich, popularly known as Sweet Star has become synonymous with modern Kalenjin music and dances. Michael stormed the industry in style in 2009, introducing a new style of producing music and messaging. Michael, who has continued to rule the airwaves with more than 150 titles under his name was the talk of the town when he first ventured into music.
Many dismissed him for embracing the urban style of dressing and dancing while performing his music, deviating from the traditional way local musicians and fans were used to. A defiant Michael soldiered on, breaking barriers and tackling topics that had been considered taboo by pioneers of Kalenjin music.
His critics said he would not last long in the industry, saying he was only talking about love and sex in his music. He, however, defended his style, saying the traditional dress code and messaging of music was boring, and it was time to venture into new grounds.
Michael said his stand despite condemnation from his seniors, bore fruit. "Look, everyone has gone the direction I took. Many thought I was out to mislead and erode the morals in society, but I am an example of what every musician wants to be," he said.
Michael hails his Chepalungu background for his success in music, saying he grew up knowing every musician must come from the constituency. "It is a mentality I grew up with because Chepalungu is a hardship area," he said.
Dozens of other musicians have been born in Chepalungu, and have been a leading light in Kalenjin land. Among them are Ben Bii from Kaproron in Nyangores Ward, popular for his song, Batiemisiek. Ben started off as a music video producer before downing his camera for the studio.
Ben intimated while helping musicians record their videos, he learnt the art of singing, and that is when he chose to settle down to produce his own music. Ken Soi, popular with his Kibaraa Band and several titles under his name among them, Ya Nyalilda comes from Kibaraa in Siongiroi Ward.
Ken said he was inspired by his uncle Paul Rotich of Makiche Sounds.
Cyrus Langat of Isimba Jaaz band is another leading artiste from Chepalungu. He is famous for captivating lyrics that is laced with the comic. Cyrus has more than 50 titles under his name; he announced his presence in the music industry with his album, Chepngeno and Sukuti.
Wesley Laboso of Makibe Warriors is another musician from Siongiroi in Chepalungu. Wesley said he started his musical journey as a guitarist, but later decided to try his hand in music.
He hit the music scene with his songs, Chekenwon Betut Angenge and Chepkirui Kapkatet, and has released more than 10 albums. Paul Langat, popularly known as Subembe is another artiste from Chepalungu and is famed for creative stage performances and dances.
Paul, who hails from Kimaya village in Chepalungu started off as a dancer before venturing to produce his own music.
Rotich, chairman of Kamua and founder of Makiche Sounds is another secular musician who hails from Siongiroi in Chepalungu. He too believes hardship in Chepalungu forced locals to try their hand in music. Since there are no major agricultural activities, locals took music as an alternative economic activity and perfected it.
Besides artistes, good instrumentalists and producers are also found in Chepalungu. Music talents are nurtured in schools through talent identification and competitions.