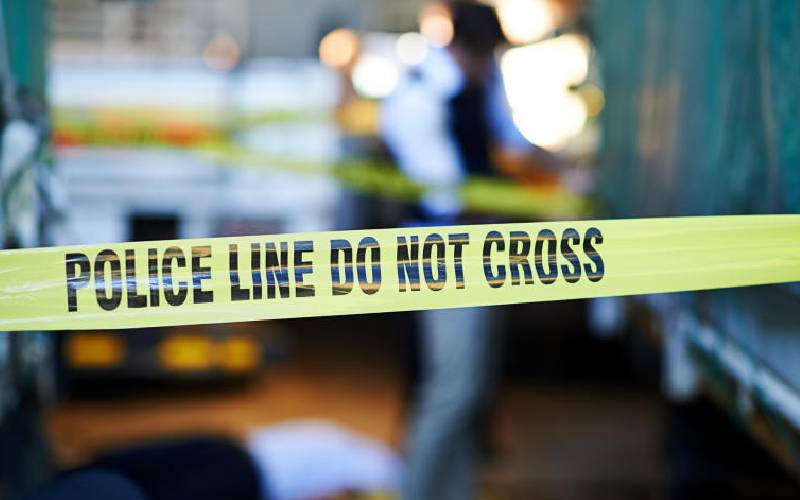 Police in Naivasha are investigating a bizarre incident after the public stumbled upon fresh body parts dumped off the Naivasha-Mai Mahiu road.
This came hours after a trailer ferrying bitumen worth millions of shillings was found abandoned in Naivasha town with the seats covered in blood.
Detectives believe the body parts could be that of a truck driver who cannot be traced two days after the trailer was found.
The trailer which was ferrying 147 drums of bitumen from Mombasa to Nairobi was found parked in Naivasha town on Saturday morning.
According to Naivasha OCPD Samuel Waweru, motorcycle operators informed police over the trailer and on inspection, it was established that the seats were covered in blood.
He said that the cargo was also missing, raising fears that the driver was carjacked and killed before his attackers made away with the cargo.
"We cannot trace the driver and the owners reported that the trailer which was supposed to be ferrying the bitumen to Nairobi was missing," he said on Sunday.
And as the officers were investigating the incident, the body parts were found in Sanctuary off the busy Naivasha-Mai Mahiu road.
The OCPD said that the skull and legs were missing, raising fears that the body parts were eaten by wild animals from the nearby Mt Longonot National Park.
"We believe that the recovered body parts and clothes belong to the missing driver and we have so far arrested two suspects in connection with the incident," he said.
Meanwhile, the body of a missing casual labourer has been discovered floating in a dam in Kinamba estate in Naivasha.
The middle-aged man who worked in the local market went missing on Thursday before his body was found floating in the dam two days later.
The OCPD confirmed the incident, adding that the body had since been retrieved and taken to Naivasha mortuary and an inquest file opened up.
"There are allegations that he was a drunkard and could have slipped and fallen into the dam but we are not taking chances and we have opened investigations," he said.
In the past, motorists whose vehicles have broken down have been attacked by a gang known to operate along the busy Naivasha-Nairobi route. Naivasha is also known for sale of drugs and alcohol.