Natembeya unveils agenda as Wamalwa hints at pre-poll pact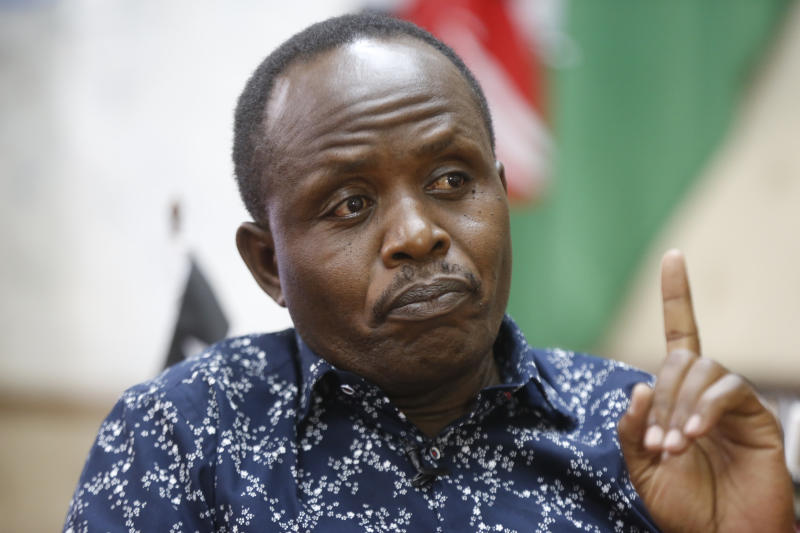 Former Rift Valley Regional Commissioner George Natembeya has promised to upgrade Kitale town, the county headquarters, if elected governor.
Mr Natembeya said Kitale town desperately needs a face-lift, and he will spend the first 100 days in office changing the face of the town.
In an interview with a local radio station, Natembeya said his plans are to fast-track the completion of the stalled Sh1.4 billion County Referral Hospital and county stadium.
He decried the state of roads in the town, saying the dilapidated roads and poorly planned town were discouraging investment.
Natembeya who is yet to formally announce the party on whose ticket he will vie said he was fully behind President Uhuru Kenyatta and the 'Handshake'.
"I have worked with the president and will swing to the side the Head of State will support," said Natembeya.
He argued it would be a betrayal to take a different political direction from the president's.
Meanwhile, his competitor, Chris Wamalwa, the MP for Kiminini, has hinted at a possible pre-election pact between Ford Kenya and other parties.
Speaking when he hosted some UDA-allied MPs on Sunday, the Ford Kenya Secretary-General said he was ousted as minority whip owing to his relationship with Deputy President William Ruto.
He alleged that he was removed from the position after challenging President Uhuru Kenyatta to honour his promise to Dr Ruto that he (Kenyatta) would support Dr Ruto after the end of his tenure.
Dr Wamalwa outlined the various benefits that he lost following his ouster.
"My salary was Sh350,000 more than the other MPs, I had six bodyguards, my Personal Assistant was paid Sh400,000, my secretary earned Sh300,000, I had a researcher earning Sh250,000, a GK vehicle, we ate free in Parliament and I had a parking space," stated Wamalwa.
The Kiminini MP disclosed that he lost perks that amounted to over Sh2 million per month.