State allocates Sh250m for mental hospital upgrade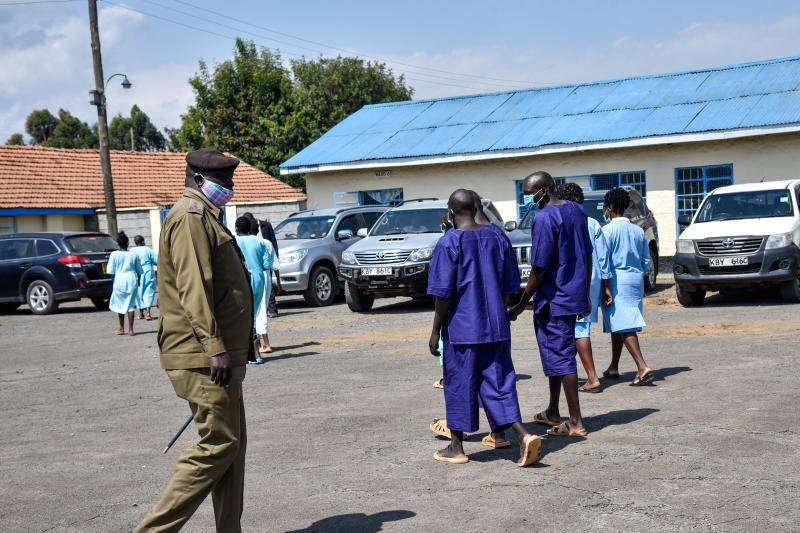 For a visitor to the Gilgil Mental Hospital, the archaic buildings with rusting roofing sum up the deteriorating state of the facility.
The facility, within Gilgil sub-county hospital, has been in a sorry state for years. Patients can be seen in worn-out uniforms.
This has been attributed to years of neglect by the national government which oversees the treatment of mental health.
In 2019, then Health Cabinet Secretary Sicily Kariuki promised action to improve conditions at the hospitals. This followed an appeal by Governor Lee Kinyanjui who had earlier accused the national government of neglecting the facility.
Although health is a devolved function, the county leadership could not finance the improvement of Gilgil Mental Hospital since some functions, including mental health, are still under the national government.
But two years later, the national government has pledged Sh250 million for the rehabilitation of the facility.
"The condition of the hospital is declining even as cases of mental health continue to increase," Kinyanjui said in Gilgil on Thursday.
"We engaged the national government which has agreed to take over this hospital and rehabilitate it at a cost of Sh250m."
He termed the facility critical in the management of cases of mental health that are rising.
The government has attributed several incidents of murder within families and communities to depression and mental challenges.
"The situation has been worsened by drug abuse, especially among the youth. This facility has been critical in addressing cases of mental health," Kinyanjui said.
Gilgil MP Martha Wangari said conditions at the facility deteriorated after the national government failed to keep its promise.
Wangari wants the Gilgil Mental Hospital, which has over 30 patients, upgraded the same way the national government did with Mathari Hospital in Nairobi.
"The Ministry of Health promised to take over the running of this facility but that has not happened which means more suffering for patients and the staff," the MP said.