Nakuru: Scrap metal dealers blamed for rise in vandalism of street lights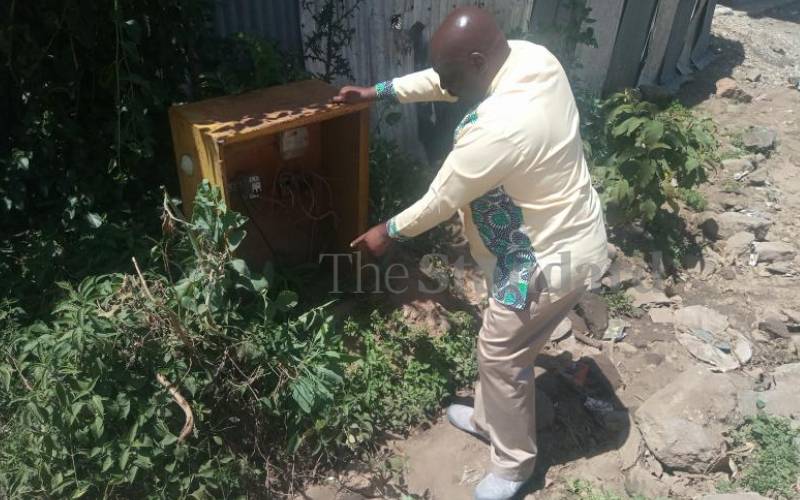 Residents are fearing for their safety as several estates have been plunged into darkness following vandalism of street lights.
It is a situation that has seen Nakuru County government lose millions of shillings as local leaders seek for the enforcement of the Scrap Metal Act 2015 to curb vandalism and enhance regulation.
The law states that a person shall not deal in scrap metal, unless that person has a licence issued by the council and is a member of Scrap Metal Dealers Association.
It further proposes a penalty not exceeding Sh20 million or a prison term not exceeding five years or both for a second or subsequent offence in dealing with scrap metals.
The leaders have pointed an accusing finger at the dealers for the rise in vandalism cases targeting some lights that were put up during the World Rally Championship.
Members of the county assembly are now accusing scrap metal dealers for the rise in the cases that have affected Kayole, Kihoto, Site, Kabati and Lakeview estate.
According to Lake View MCA Simon Wanyoike Wanango, the county had lost millions of shillings this financial year due to the vandalism that targeted the street lights.
"We shall be forced to go back to the county assembly and seek more funds through the supplementary budget so as to repair the damaged lights," he said.
Wanango termed the vandalism as a well-organised racket.
"We are asking police to intervene and deal with these vandals who have turned estates into dark alleys after stealing all the lights," he said.