Molo, Gilgil set for faster growth as status change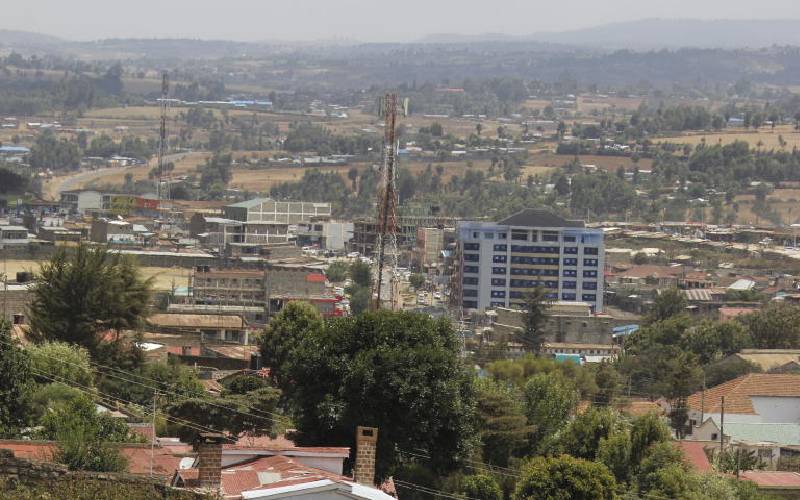 Molo and Gilgil towns have begun the journey for their elevation to municipalities, barely a month since Nakuru became a city.
Nakuru County Government has formed two ad hoc committees, which County Attorney Caleb Nyamwange said would spearhead the process.
"Prior to the conferment of city status by President Uhuru Kenyatta, we had two municipalities - Nakuru and Naivasha. With the elevation of Nakuru to a city, we have deemed it fit to elevate both Molo and Gilgil to municipalities," said Nyamwange.
Nyamwange said the ad hoc committees would conduct public participation among the residents as required by the law and compile a report on the views collected.
"They will submit their reports to the governor who will forward it to the county assembly for consideration. If approved by the Assembly, the governor will grant municipal charters to the two towns," he said.
County chief for Land, Housing, and Physical Officer Judyleah Waihenya said that the two towns have met the threshold for elevation as provided for under the Cities and Urban Areas Act.
"The two towns are ripe for elevation. They have met the population quota and other minimum conditions set for a municipality under the Constitution of Kenya," said Waihenya.
The Urban Areas and Cities Act 2019 requires that municipalities have a minimum population of 50,000 people and have a development control plan, among other requirements.
"The new status of Nakuru as a city will trickle down to these areas but still these areas deserve municipality status. Nakuru is the new investment frontier in the country with a wide range of opportunities," said Waihenya.
Molo MP Kuria Kimani said the elevation of Molo town would be a big boost for its expansion and development.
"Molo town had stagnated owing to political instability since the 1990s but has witnessed growing investments recently. This is due to the peace the area has enjoyed since 2009," said Kuria.
"Municipalities get funding to improve infrastructure from donors such as World Bank. The elevation will open new doors for Molo to have better roads and other infrastructure," he said.