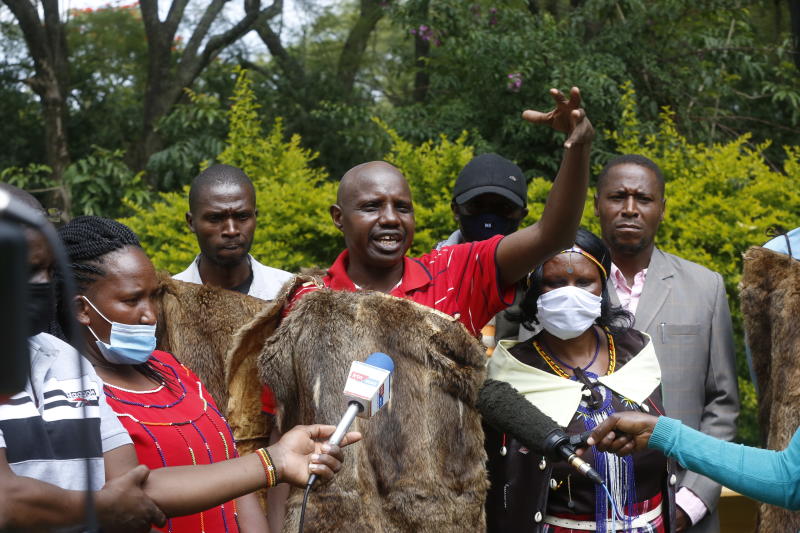 Sixteen years after they were evicted from Mau Forest, members of the Ogiek community have started an initiative to preserve their cultural artefacts and heritage.
The indigenous community, which had lived in the expansive Mau forest for years, fear they will lose their identity as they are being assimilated by other communities.
Originally, Ogiek were hunters and gathers, unlike the rest of the Kalenjin sub-tribes who are majorly farmers and pastoralist.
The Ogiek families were discovered between 1920 and 1930 where they occupied the forests in Rift Valley.
Currently, over 2,500 families were living in colonies in the belly of the larger Mau forest whose sections extend to Nandi, Kericho, Uasin Gishu and Nakuru counties.
According to Solomon Kosgei, the patron of Ogiek squatters, they have started to consolidate themselves to reclaim their culture and traditions.
"We have lost our way of living. Ogiek community can only be heard and seen in the annals of history. Our children born after our evictions cannot identify themselves as people who lived in the forest," Kosgei stated.
The families who are currently living in villages around Kipkurere, Cheboror and Keben forests registered a cultural group to enhance their traditions which adversely suffered after exiting from their ancestral lands.
When The Standard visited, the group was practising folk songs rekindling old memories and teaching the young generation the importance of their songs and dances.
They wield arrows and spears while dancing to Ogiek folk songs, evoking the names of the men they descended, when Ogiek and Ndorobo were found in the forests.