Witnesses link gang members to murder of two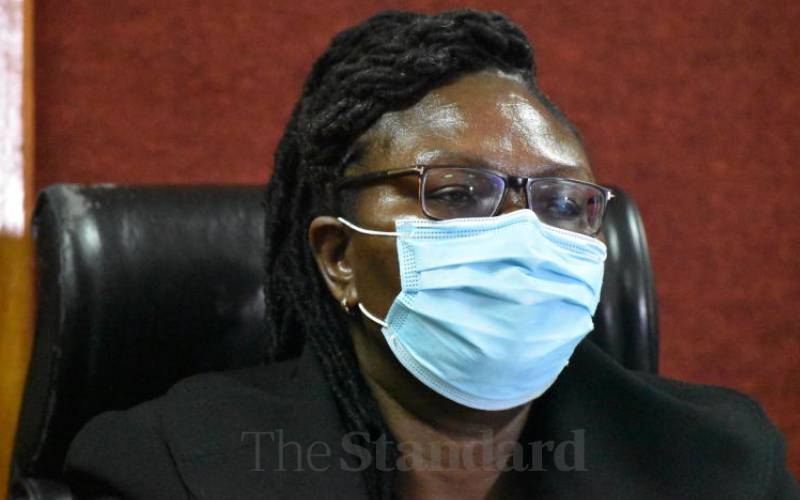 Seven people believed to be members of two outlawed groups have been linked to the murder of a man in Nakuru.
Two people who testified before Justice Teresia Matheka said the seven stabbed to death Simon Kamau. They are also accused of killing Antony Deya. They are accused of stabbing the two to death on September 3 at Hilton in London Estate, Nakuru.
Bonnie Mukono and David Royanye testified that they witnessed the seven stab Kamau, a neighbour, at 7.30pm that day. Mukono said he was on his way to the market when he saw seven people chasing Kamau while armed with knives.
He said there were street security lights but could not identify them at first because they were wearing hooded jackets.
He testified that he later saw Kamau on his knees asking for forgiveness. "He told them that he had a wife and children. He pleaded for mercy and urged them not to harm him," he said.
Mukono testified that he identified the seven by their voices and walking styles because he had known them for more than three years. Mukono said despite Kamau's cries, the group attacked him and stabbed him in turns.
"It was horrific. People were running while others were screaming for help before the group dispersed, saying they were going after another person," he said. He said the victim was left unconscious, and his intestines out due to multiple stabs.
Mukono identified the seven who appeared before the court virtually. Royanye, a boda boda rider, said he was with Kamau the night he was killed.
"After greetings and small talk, Kamau told me he was going home. However, after three minutes, he came back running and screaming for help," said Royanye.
He testified that he saw a gang chasing Kamau and when they turned to him, he ran and hid behind a stall. "I saw men and teenagers I knew hunt down Kamau," he said.
The case will be mentioned on January 10, 2022.