Why Milly Nafula, who scored A-, never joined university 14yrs after KCSE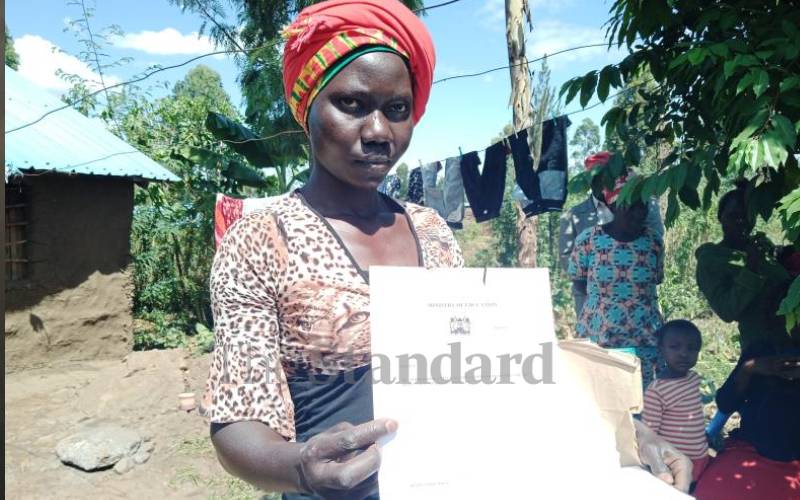 Fourteen years later and still waiting. That is the story of Milly Nafula from Kitale. She sat her Kenya Certificate of Secondary Education (KCSE) exams in 2007 and posted impressive results.
However, when the defunct Joint Admissions Board (JAB) released the letters of those who were to join the university in 2009, Ms Nafula's was reportedly not among them.
Unlike today when those joining universities apply on a Kenya Universities and Colleges Central Placement Service (KUCCPS) portal, JAB would send admission letters to their former schools from where they would collect them.
Ms Nafula, who scored an A-minus of 71 points, said when she heard her colleagues at Manor House Secondary in Kitale, Saboti Constituency, in Trans Nzoia County, were picking their university admission letters, she also went for hers but it was not there.
After waiting in vain, the 32-year-old went to the local district education office but was referred to the JAB office in Nairobi. However, Nafula said she was unable to travel to the capital as she did not have the bus fare.
But KUCCPS told The Standard that Nafula was actually admitted to Moi University for a degree course in tourism but the agency does not know why she did not report, a claim Nafula discounted insisting she did not receive her admission letter.
"I really wanted to join university and there is no way I would have failed to report. I simply did not get the admission letter. I would not have let an opportunity to join university pass me for any reason. If I had the money, I would have followed up on my admission in Nairobi as I had been advised," Nafula said on Wednesday.
She showed The Standard a letter by the then district education officer, to Manor House High School, demanding to be furnished with information regarding Nafula.
"The above-named student was in your school where she wrote her KCSE exams in 2007 and obtained a mean grade of A-minus. The candidate qualified for university admission for a regular degree which she has not realized. We write to JAB drawing attention to the plight of the candidate. The board wishes to be furnished with the letter from your school which forwarded the university application forms with attendance list to confirm she actually applied and her form duly submitted," said the letter dated June 28, 2011, and signed by one Simon Matuiy.
Nafula said she has not appeared in subsequent lists of those joining the university to her disenfranchisement. "I don't know why. No one has bothered to explain to me," she said.
Her situation has been compounded by poverty. She said she does not have money to chase the answers she needs over why she was not selected to join university. In the meantime, Ms Nafula continues to hang on to her dream to become a doctor.
"My classmates at Manor House High who joined university completed their studies and have landed jobs. I have tried to make follow-ups but again lack of finances has hindered me," said Nafula who spoke from Rongai estate in Endebess sub-county where she lives with her child and two siblings.
They are being accommodated by a well-wisher after they were kicked out of their rented house due to nonpayment rent.
She says they were elated when the KCSE results were announced. "My mother Alice Makinia single-handly supported me. She made all the sacrifices until I completed high school. She was hoping I would join university and later support her. She died in 2012 before seeing this come to pass," Nafula said.
She added: "My mother was poor but relentless in ensuring we gained an education. I was struggling to get university admission when she died. The struggle continues."
The death of her mother, Nafula said, shook her. It also left her with the responsibility of fending for her three younger siblings.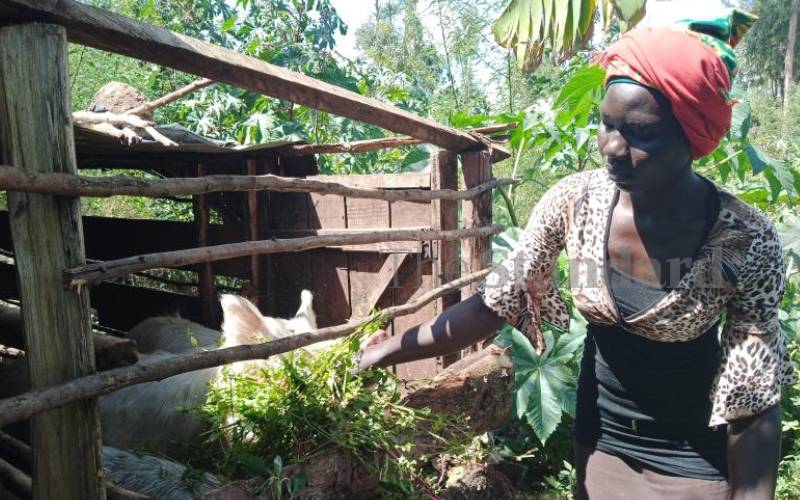 "My world came to a standstill. My mother's death was unexpected. I was left with the burden of taking care of my siblings and that burden has continued to be heavy for me," Nafula told The Standard.
Things would become even thicker for Nafula after one of her sisters died, just a year after their mother's demise.
She later got a job as an M-Pesa shop attendant where she earned Sh2,000 a month.
"I started off on a very sour note. On the same day I reported to work, a man came to deposit Sh30,000. We later discovered the money was fake. My boss threatened to send me to prison. However, we later agreed that he would deduct Sh1,000 from my pay every month until his money is fully recovered," said Nafula.
Immediately her boss recovered his money, he kicked Nafula out.
And as she was struggling to make ends meet, Nafula said she met a man who, after hearing her story, appeared to have mercy on her.
"We became friends and he even promised to help me take care of my siblings. He got me pregnant but took off after I gave birth. A neighbour who knew about our struggles gave me a job in his posh mill," Nafula said.
"I did the job for two days but quit because I could not operate the machine. I even developed chest pains. However, because I needed to take care of my child and siblings, I was forced to go back. I had to get used to the job. And that is how I have been providing for my family," said Ms Nafula.
She added: "I was able to support my sister until she completed high school. I am also supporting my brother who is in Form Three."
"But I have not given up on my dream of becoming a doctor. That is why I am asking the concerned government agencies to give me an opportunity to go to university."
On Wednesday, KUCCPS chief executive Agnes Mercy Wahome said Nafula should write to her office, providing her details for them to assist her.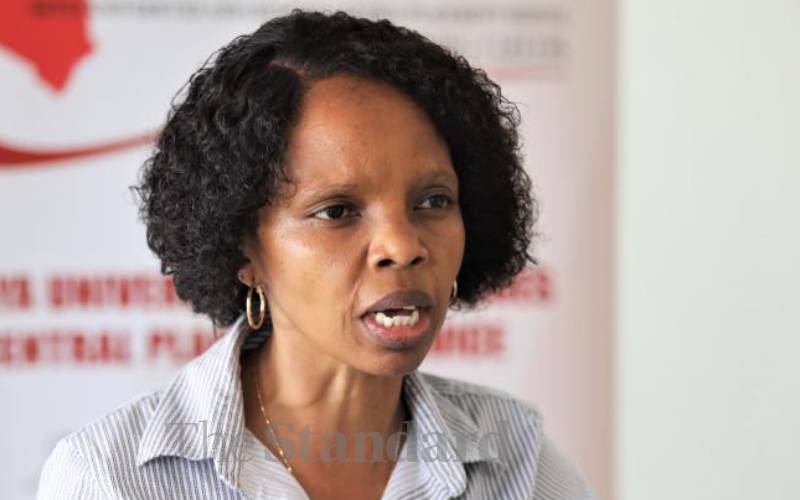 "I have noted that the issue of Milly is a case that happened before KUCCPS was established. At the time, placements were conducted under the Joint Admissions Board. Now that KUCCPS is in charge, she should write to KUCCPS and provide her details," said Dr Wahome.
She said Nafula's case had dragged on for a long time because she did not bring the matter to KUCCPS's attention.
Nafula has now ventured into pig farming to raise school fees as she anticipates joining university.
A neighbour George Nato called on well-wishers to support the family and especially Ms Nafula in her quest for university education.
A local pastor, Herman Kazili urged Education CS George Magoha to intervene and have Nafula join university.